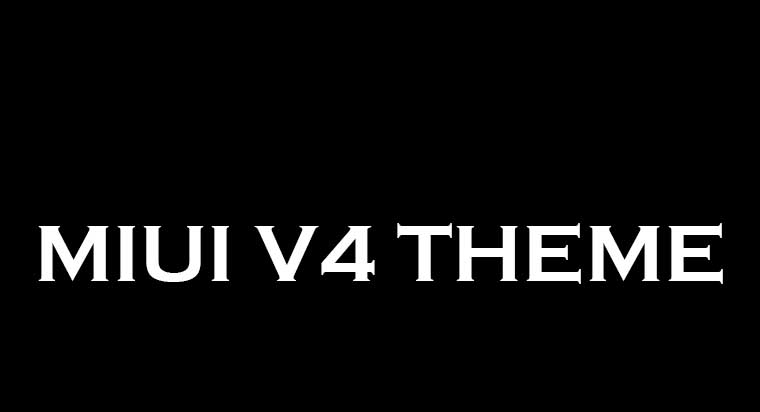 "the FIRST"?? What kind of name is this for a theme? You might think. In fact, it is the very First theme of its kind (at least in my knowledge) because it is fully compatible with the MIUI V4 (ICS Build) ROMs. Download this MIUI V4 theme from below.
I used MIUI Gingerbread ROMS, craving for the ICS version, and when it actually came I flashed it, enjoyed it for a day or two, then rolled back to MIUI GB for one simple reason: there were (are) no themes available for it. Many new themes claimed to be compatible with the ICS version but all we got was the icons and the lockscreen which even a non-v4 theme can change.
It was then that I decided to make a new theme for the MIUI V4, and after spending many days in grappling, I began to see some positive signs. So here is my very first theme for MIUI and I humbly call it "the FIRST". Do not try the theme on MIUI Gingerbread ROMs as it is compatible only with the MIUI ICS.
What is New/Themed?
Almost everything is new in this theme. The credit for the lockscreen theme goes to its original creator, namely Zoe1210. The icons used is called the "TouchIt HD" made by someone else. I have just added a few more. Since I am almost a noob in the field of Android theming, I could not change the white background of the user interface. In fact, creating a 9 Patch png needs more expertise on my part. To change the background, I have used wallpaper. No doubt, my theme needs more improvements but the look was not my concern at all. What concerned me most was to change the default graphics elements. Now, we have found a way to making a perfect theme for the MIUI V4. See this as only a beginning and do not expect miracles. I will keep updating it, so stay tuned.
Update
It has been only four days when I released my first theme for MIUI Ice Cream Sandwich ROMs. Since it was the first theme for MIUI v4, I simply named it "the FIRST". I was overwhelmed by the appreciation and warmly welcomed it received. 65,000 downloads in 4 days is a clear evidence of how eagerly people are to get a good theme for their Android device running MIUI ICS ROM. Since the v4 is still not stable, the location of graphics files and their names differ from one MIUI ROM to another, As a result, many of you complained that it is not working for you.
Anyways, here is the second edition of "the FIRST" theme for MIUI. I had to work for many hours every day since the last release to make it more beautiful. I have seen some themes on net copying/using my resources without asking for my permission or credit. Please do not do so, or if you do, give me some credit and a backlink to the original post.
Just a bird's eye view of the screenshots will show you that the update is heavy. I have tried to theme everything and changed the icons too. Now the theme is closer to be called an iPhone theme for MIUI. I am still not very happy with what I have done, but as time passes, I will keep trying to make it perfect as I discover new things. I am new to Android so I think I am an under-training guy. Just hope you guys like it.  Download the theme apply, and tell me via your comments if it is beautiful.
Download MIUI V4 Theme
Update to the latest MIUI (ICS) so that the theme is fully applied. Tested on Samsung Galaxy s2 (MIUI 2.4.27)
Do not forget to REBOOT your device after applying the theme.