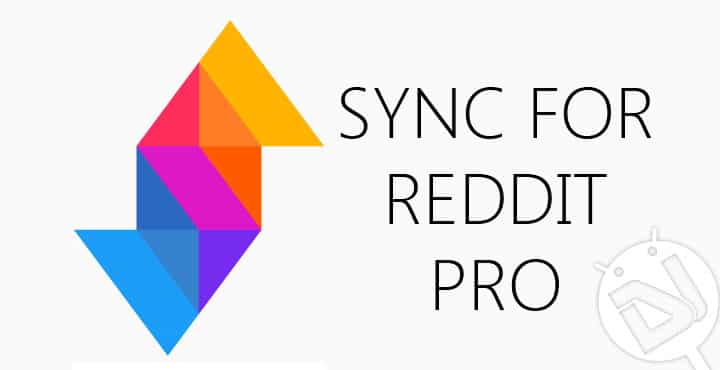 Reddit calls itself the front page of the internet, and it rightly deserves that title. Reddit is awesome – it's a combination of news, fun, and social media. The gist of Reddit is its amazing communities or subreddits. There's a subreddit for everything. You mainly submit content to a subreddit, people upvote or downvote it, and comment on it. That's how Reddit works.
While it's fun to browse Reddit on a computer, sometimes you may have to use your phone for this purpose because let's be honest, Reddit is addictive. I recently joined it and I'm spending a lot of time there – no Facebook, no Google +, only Reddit. Now, Reddit recently launched its official app for Android & iOS but it's always good to look for better. Hence, Sync pro. It's better than the official app and probably the best way to browse Reddit on Android. Here's why.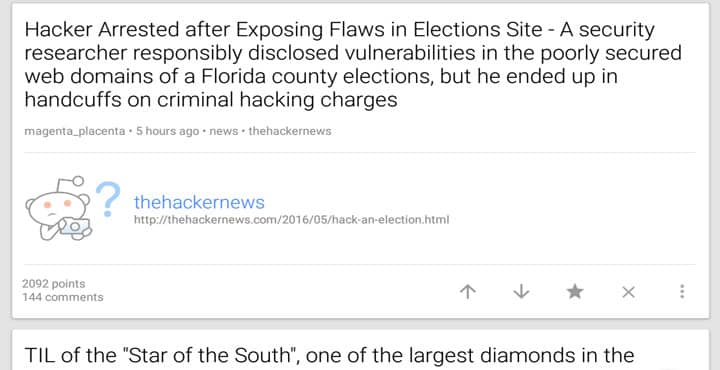 Let's start with the UI because that's the make or break feature of any app. Sync pro has an easy to use and pleasant user interface. It makes use of the famous cards UI to serve the stories on the main page. The size of cards is adjustable as cards can be made smaller in size. But if you don't like cards UI ( seriously? Who are you??), then it also has options for list view. Since listview turns cards into lists, more information is visible on the screen and it looks, kinda, similar to the web version of Reddit, so there's that.
As for styling, it offers options to change font size, toolbar color, and a colored navigation bar. It also has bacon and pizza themes which look really good. For AMOLED devices, it has AMOLED black night mode. While black mode gives a grayish theme, AMOLED night mode gives a pure black theme. You can either set night mode activation as automatic or set a time interval during which night mode will be turned on.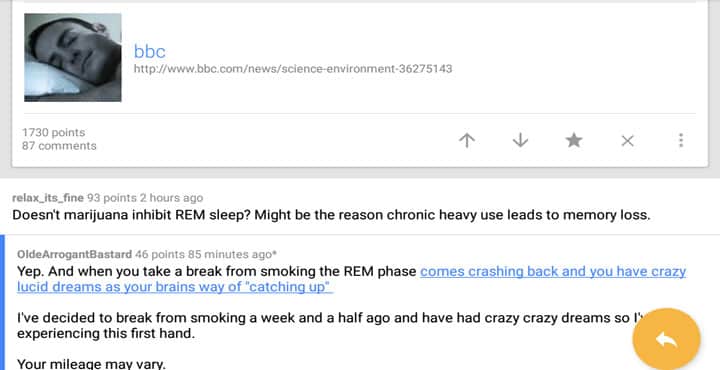 It comes fully loaded with all the essential features needed for a smooth Reddit experience. For instance, it has a bar on top that shows top 5 trending subreddits. Another option is to hide posts that have already been read. Sync pro supports the addition of multiple accounts. The right sidebar has all the basic options like login/ logout, add a new account, add/ remove and access subreddits, open user profile, etc. The app also has a built-in browser for handling links for Imgur, GIFs, Youtube, etc. Sync pro comes with a sleek data compressor that helps reduce data usage by compressing images.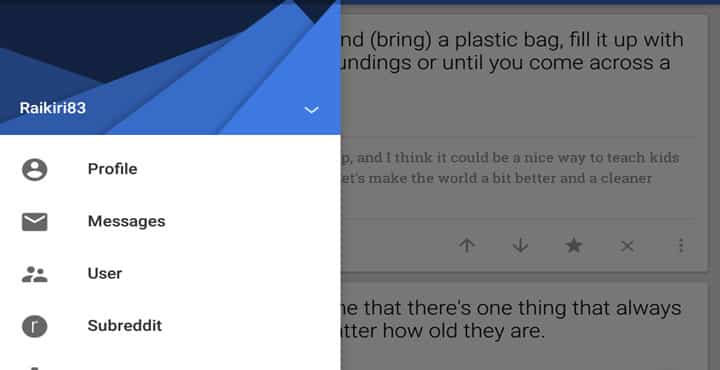 Sync for Reddit comes in 3 versions – Free, Pro, and Dev. Free one comes with ads, Pro (that costs less than a dollar) has no ads, and Dev version is basically a beta version of the main app.
That's Sync pro. I may not have been able to fully express how awesome this app is since I'm a new Reddit user. But as far as smooth and rich experience goes, it certainly delivers.
Do you use Reddit? Which app do you use to check Reddit on your Android and why? Tell us in the comments below!