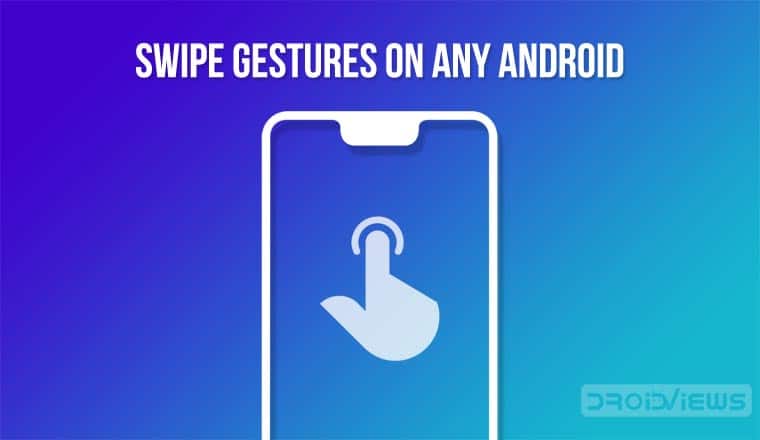 Gestures are the future of smartphones and tablet devices. Almost all the recently launched smartphones work on gesture navigation. But gestures are not limited to navigations only. Over the years we have seen some tremendous implementation of gestures like slide to open, swipe up for app drawer, double tap to wake, pinch to zoom, etc. With the right tool, you can do a lot more and make your smartphone much easier to use. Full Screen Gestures app lets you enjoy swipe gesture navigation on any Android device without root access.
If that sounds interesting then keep reading as today I'm going to share with you an awesome app that will take your gesture game to a whole new level.
Get Swipe Gestures with Full Screen Gestures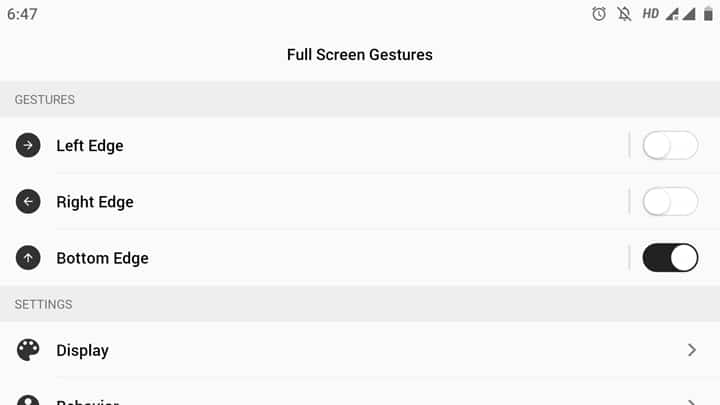 The app I'm talking about today is called Full Screen Gestures. What this app does is that it allows you to use gestures to perform various functions. These functions range from mimicking the abilities of hardware keys to launching your favorite apps.
Once you install the app on your phone, you'll have to grant it the permission to draw over other apps. This is mandatory as it is required to perform system functions like Home, Back, and Overview. Additionally, here's an easy way to add swipe controls to the YouTube app for Android to control brightness and volume levels.
Setting Up Full Screen Gestures
All right, now that you've installed the app and granted it necessary permissions, the next step is to set it up. The app offers gestures from three edges of the screen i.e. left edge, right edge, and bottom edge. You can enable all the edges or just one or two depending on your requirement. Once you've enabled the necessary edge, tapping on it will show you a menu which includes all the functions that you can perform while swiping inwards through that particular edge. This goes without saying but each edge can perform only one function, except the bottom edge. The bottom one can be used to assign multiple functions – one at the left, one at the center, and one at the right – just like the stock on-screen navigation buttons.
Full Screen Gestures offers a lot of functions that can be assigned to each swipe. Some of them are home, back, overview, power menu, volume up & down, screenshot, lock screen, quick settings, Google assistant, etc. The functionality is not limited to shortcuts only as you can also assign your favorite apps to be launched with a quick gesture.
The display section of the app is where you customize the app with colors, height, and width.
One unique feature that I like a lot is the option to assign different functions depending on the length of your swipe i.e. you can assign two different functions to the same gesture with a small & a bigger swipe.
The app does show ads but also gives you the option to remove them with the help of an In-App Purchase.
Real Life Usage
All right, all these cool gestures sound fun but can they really help in the real world? The answer is yes. I've been using the app for more than two months now & it works perfectly.
The hardware keys of my smartphone stopped working back in December. It was difficult using the phone but this app came in to make everything easy. So, how do I use it? Simple, swipe from left edge for volume up, swipe from right edge for volume down, bottom edge's right, center, and left gestures are fixed for power menu, screen lock, and screenshots respectively. Now that everything's sorted perfectly, I don't really mind the broken hardware keys.
[googleplay url="https://play.google.com/store/apps/details?id=com.agooday.fullscreengestures"]