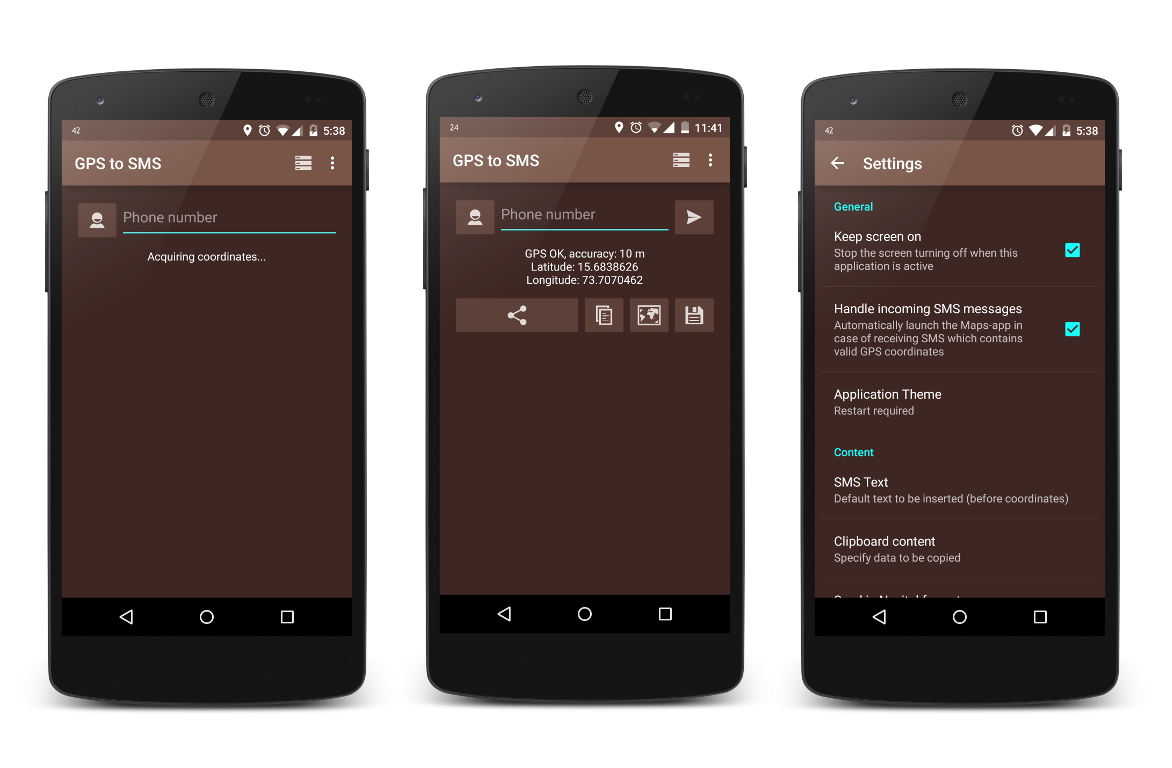 The time of sending letters is gone – it's the time for modern type of communications, like messaging, and texting. Applications like WhatsApp and Facebook Messenger help us do that! But what happens if you're on a trip, and some friend of yours texts you where you are, and you are too lazy to name the whole place! There's an app to do that! GPS to SMS is an Android app which locates your current location, and measures the Latitude and Longitude, and lets you send it to someone!
Want to send your current GPS address to a friend of your's? It's a real pain to get into Maps and copy the address, paste it into the chat and then send it, right?! There's an application to do that for you too! GPS to SMS does it all like a boss. You can send your current GPS location to someone with third-party applications like WhatsApp, Facebook Messenger and Telegram with this app. Let us check its features out!
This app is compatible with every single phone/tablet running Android 2.1 and later.
Easy-to-use features, just select a contact from your phonebook to send the location to.
You can even save the location to your SD Card if you feel that it'll be important later on.
One of the most important and best feature in this app is that it doesn't require any internet connection. So, you just need your GPS to be turned on to use this.
This app doesn't run in the background so it doesn't use up any RAM to slow down your device, and also doesn't affect the battery too much.
The application is very accurate in terms of distance (in meters). It is one of the best apps to show you the current location of your's!
The best part of this application is that all many of the worlds population will be able to use this application, because it has Multi-Language support. So many of the people will be able to understand what all is written.
The theme of this useful app is Material Design, so it is quite attractive in looks! It has smooth animations, and lags a lot less!
At the end of the day, GPS to SMS is an awesome Android app, and is useful in many cases. It is currently free on the Google Play Store, so go get it now!