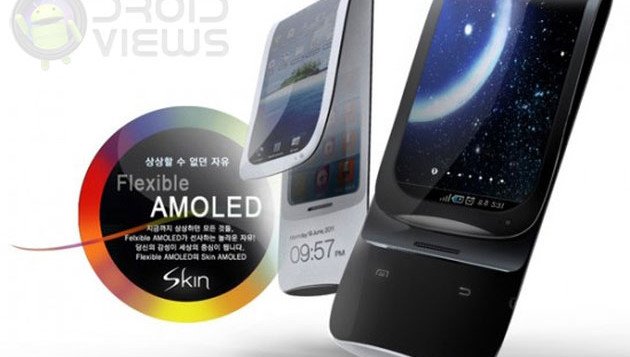 Earlier reports from the South Korean newspaper MK News said that Samsung was to launch its flexible OLED display in November 2012. And now we have a report from another Korean news agency DDaily that the mass production of Samsung's flexible display (proposed to be branded as YOUM) has been postponed due to technical issues, that is setting up a new plant for the production of the flexible OLED display line-up.
The flexible or foldable display technology might bring about the revolution in the smartphone world. Just imagine the day you will be able to fold your phone to use it as a smartphone and unfold it to enjoy a tablet device with a bigger screen! How will the companies manage to make a very thin and flexible battery, it is still a big question. But nothing is impossible as we live in a world of possibilities!
The Korean daily suggests that the company is struggling hard to overcome the technical hindrances as soon as possible and then it might introduce world's first device (smartphone?) with the special kind of displays by the first half of 2013.
Samsung's flexible AMOLED (Active Matrix Organic Light Emitting Diode) display will be made of multi-layer thin hyper-plastic material that will make it light and strong enough to withstand shock and shatter, and temperature (up to 350-400 degrees).
 via: DDaily