A few days ago, we offered you all Samsung Galaxy Note 10 wallpapers for download. Today we have 105 Samsung Galaxy Note 10 ringtones, UI tones and notification sound files for you to enjoy. However, let's take a tour of the specs of the Samsung Galaxy Note 10 devices before we get to the ringtones.
Last week Samsung unveiled their latest and greatest flagship Note 10 series of devices. Yes, by series we mean, this year the company has outed two Note 10 devices, namely the Galaxy Note 10 and Note 10+. These devices are almost completely bezel-less featuring a punch-hole selfie cam in the top-center of the Dynamic AMOLED display. Anyways, here we go with the specifics of the Samsung Galaxy Note 10 and Note 10+.
Galaxy Note 10 and Note 10+: Noteworthy, sort of!
Dynamic AMOLED, up to 12GB RAM, 5G…
Starting off with the Note 10+, it has a large 6.8″ QHD+ Dynamic AMOLED display with support for HDR10+. The Note 10 is small one out of the two and so does away with a 6.3″ Dynamic AMOLED display again with support for HDR10+. However, the catch here is that Samsung has downgraded the resolution to FHD+ which is disappointing considering the Note is Samsung's top of the line brand.
As far as the chipset is concerned, both the Note 10 and Note 10+ feature either a Snapdragon 855 or Exynos 9820 depending upon the market. As for storage, the Note 10 features 256GB of inbuilt storage and Note 10+ come in 256GB and 512GB variants. With that said, the Note 10 employs 8GB of RAM but 12GB GB of RAM on its 5G variant. However, the Note 10+ features 12GB of RAM across the board.
For biometric authentication, gone are the iris scanner and optical fingerprint reader of the past. Now, an in-display ultrasonic fingerprint sensor is across the Note 10 series of devices. Unfortunately, in an aim to go bezel-less, Sammy has replaced the secure iris scanner with a not-so-really-secure front camera-based face unlock system.
Also, naturally, the Galaxy Note 10 and Note 10+ come bundled with the tried and true Samsung S-Pen.
Samsung Galaxy Note 10 camera
Both the Samsung Galaxy Note 10 and Note 10+ are equipped with the same triple camera module. As in, we have a primary 12MP sensor with OIS and dual f/1.5 and f/2.4 aperture. Next up is a telephoto cam again with a 12MP resolution and OIS. The third sensor is a 16MP ultra-wide camera sans OIS. However, one thing to NOTE is that the Note 10+ has a ToF camera module to help create 3D models of real-life objects with the help of the 3D scanner application.
Upfront, both Note devices employ a 10MP camera with an f/2.2 aperture. Both back and front cams are able to record videos at a resolution of up to 4K @ 60 fps and 4K @ 30 fps respectively.
Charging and battery, connectivity and Android OS
Out of the two, the Galaxy Note 10+ has a larger battery and maximum charging speed rated at 4300mAh and 45W respectively. However, in the box, you will only get a 25W fast charger, which is a cheap move from Samsung. The regular Note 10's battery capacity is an OK 3500 mAh and the max charging speed, unlike the Note 10+, is 25W.
Coming to the connectivity side of things, Both Note 10 and Note 10+ has all the usual bells and whistles and some more. You have LTE, Dual-band Wi-Fi a/b/g/n/ac along with the new ax standard (Wi-Fi 6). Also, Bluetooth 5.0 LE and GPS are on board. And also, both Note 10 and Note 10+ will be available in 5G variant.
The Samsung Galaxy Note 10 and Note 10+ boot up Android 9.0 Pie-based Samsung One UI.
Availability, pricing, and colors
The launch of the Note 10 and 10+ is set for August 20 in India. However, the phone was unveiled last week in other parts of the world. The pricing is set at $949 in the US for the Note 10. The Note 10+ will cost $1,099 and $1,199 for the 256GB and 512GB models respectively.
As for colors, the Note 10 and Note 10+ comes in Aura Glow, Aura Black, Aura Blue, Aura White and Aura Pink paint jobs.
Galaxy Note 10 Ringtones and Other Tones
Alright, now its time to dive into the ringtones of the Samsung Galaxy Note 10. The ringtone pack contains 105 different types of tones including ringtones, notification tones, UI and S-Pen sound. We have only listed the ringtones and notifications sounds below for your reference. The UI and S-Pen sounds can be viewed in the ZIP file.
Notification tones
Alien
Alpha
Aurora
Beep_Once
Cassiopeia
Chaos
Contact
Cosmic_Radio
Crescent
Glitter
Luna
Meteor
Milky_Way
Nebula
Orion
Prism
Red_Dwarf
Signal
Spaceline
Sticky
Transmitter
Voyager
Galaxy Note 10 Ringtones
Asteroid
Atomic Bell
Beep Once
Beep Beep
Chime Time
Comet
Cosmos
Finding Galaxy
Homecoming
Moon Discovery
Neptune
Orbit
Outer Bell
Over the Horizon
Planet
Pluto
Polaris
Puddles
Quantum Bell
Satellite
Shooting Star
Sky High
Space Bell
Sunlight
Synth Bell
Universe Bell
How to extract the ringtones pack:
1. Download the Samsung Galaxy Note 10 ringtones ZIP via the Google Drive link.
2. Locate the downloaded ZIP and transfer it to your mobile device (to the Downloads folder). If you have downloaded on your mobile device, navigate to the Downloads folder via the file manager.
3. Locate and open the Samsung-Galaxy-Note-10-Ringtones.zip compressed file.
4. Tap UNZIP (device dependant) to start extracting.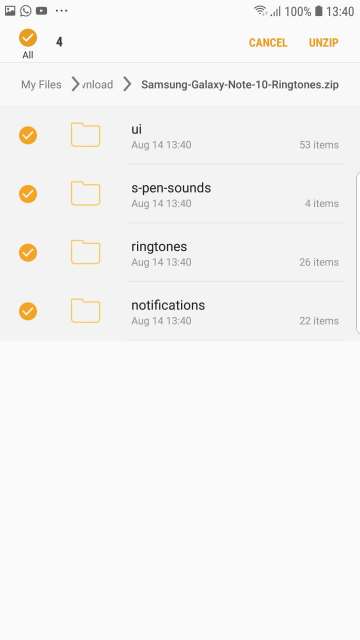 5. Go back to the Downloads folder, locate and open the extracted folder.
6. Now you have all of the Samsung Galaxy Note 10 ringtones as we have listed above.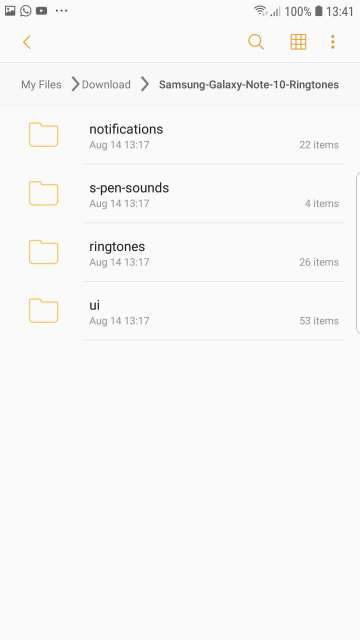 How to Apply Galaxy Note 10 Ringtones
1. Go to Settings on your Android device
2. Tap Sounds and Vibration (device dependant).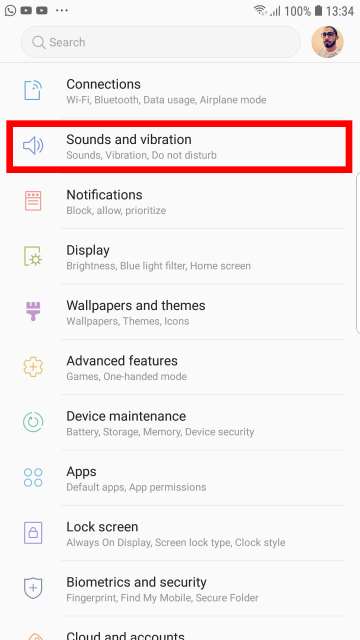 3. Locate and tap Ringtone.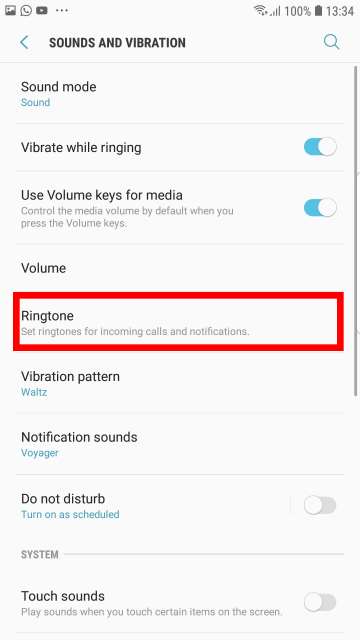 4. Now, you are provided with options to change ringtone and notifications tone.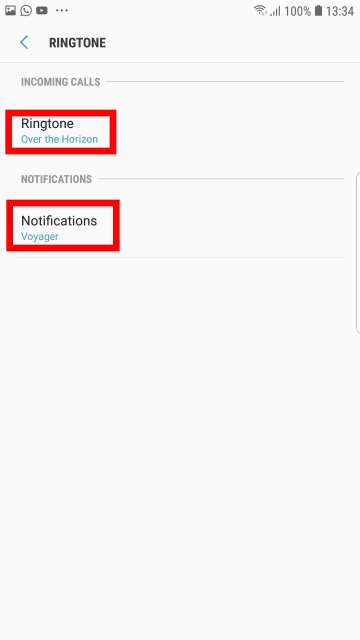 For reference, please refer the ringtones and notifications sound list detailed above.
Ringtones from other smartphones: