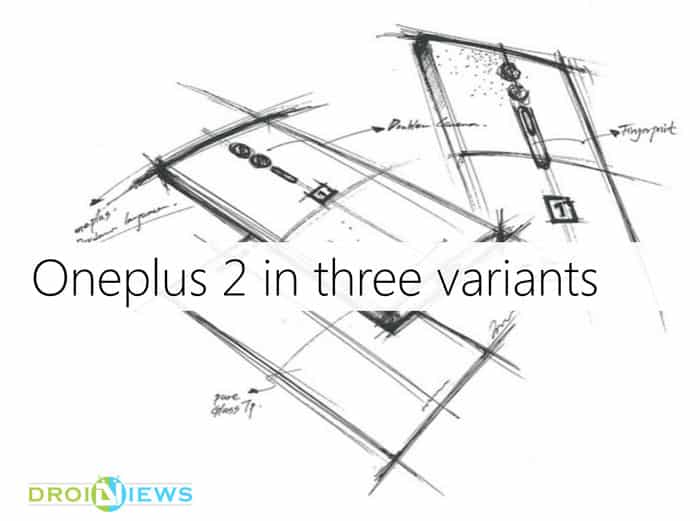 I know it's not a famous equation like E=mc² but for all who are eagerly waiting for the Oneplus 2 VR launch on 28 July 7:00 (IST) it is a badass news. Last year we saw two variants for Oneplus one, 16 GB Silk white variant and 64 GB Sandstone black variant. Reports suggests that this year we are going to see 3 variants for Oneplus two. You read it right three!!!
Why 3 for Oneplus 2?
This make me wonder, "Are variants equals to product name?" Last year it was Oneplus one which equals two so they end up with two variants. Now it's OnePlus 2 so three variants. Definitely not a coincidence, Oneplus is doing it for a reason and we will know what it is when they finally speak up on Oneplus two release event. I know you're wondering Oneplus 3 so four variants, No way! You got me wrong the company can live up with this sentiment offering colour and skin choices for OnePlus 3 (Not a bad idea). If we are going to see three variants for Oneplus 2 then how will each variant be different from the other?
Three Black sheep
Oneplus 2 will be a definitely a black sheep in the market this year especially because of its specs and price level as remarked by Carl Pei. According to the Bluetooth SIG authority filing. The 2 will come in three variants namely A2001, A2003, and A2005, where all are certified by the hardware version 2.2 and software version 2.01 for Bluetooth 4.1 specification.
Coming to specification, the OnePlus 2 A2001 is expected to come with Qualcomm Snapdragon 810 CPU, 3GB RAM, while the A2003 will come with 4GB RAM. On the other hand, there is no official information about the A2005 variant. If Oneplus is going for three shots this year, A2001 is expected with 16 GB storage costing nearly Oneplus one and A2003 is going to come with 64 GB with  higher price.
There are no hints on A2005 variant, looks like Oneplus is hiding this one for a surprise. Currently the highest available on-board storage capacity is 128 GB. If and all A2005 comes with 128 GB then there is going to be a tsunami in tech world on July 27. The other way can be the doubles 16/32/64 storage capacities respectively. But no one knows what surplus will be added to $322 price tag. OnePlus next official announcement is on July 7 and it's expected to be a price tag for A2003 model. Three different models need a perfect strategy for marketing Oneplus 2 but I guess invite system will help Oneplus manage demand and supply.
What do you think of these 3 variants? Which storage capacity would you prefer?
Do let us know in the comments below.