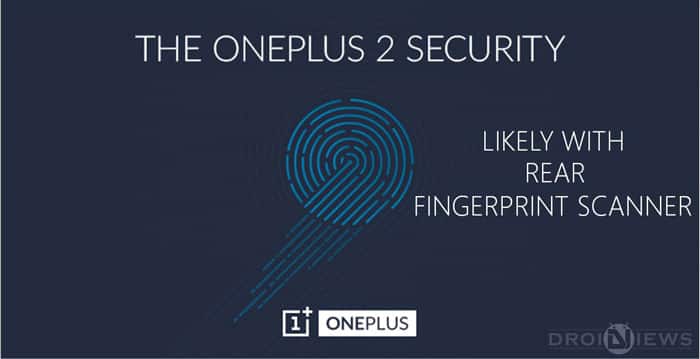 Last night OnePlus revealed another specification of much awaited flagship killer, OnePlus 2. OnePlus officially confirmed that their next flagship killer will feature a fingerprint sensor. OnePlus 2 is much anticipated device of this year. A day ago PhoneArena was emailed with leaked OnePlus 2 images. The leaked images are too good and wonderfully photoshopped. At least I think so, here are few reasons;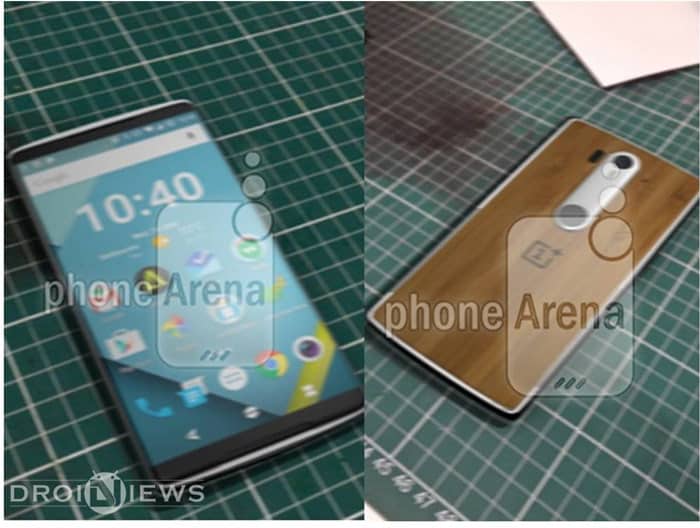 There is no reflection on the screen.
The bezel on the right seems to exist in imaginary dimension.
14 vs. 16 square boxes. The two images are dimensionally incorrect when squares are counted.
The second rear image is rumored to be modified and photoshopped with 1+ logo on leaked Moto X image.
Shadows are multi-directional (Stadium situation).
Wondering why we are into these leaked images ? Because there is one string connecting these images and the recent specification. I assume that the OnePlus 2 will have rear fingerprint scanner as rumored in the above images. I came to this conclusion after I read the official post at the OnePlus forum. In there it read;
"On the OnePlus 2, one quick tap takes you right to your homescreen. With the ability to store up to five fingerprint profiles, it's fast, it's safe, and it's secure. Your smartphone is your most personal device, and its security should be personal, too."
The one word which caught my attention was "Tap". Usually the gesture tap is executed with index finger. In the above quote if the CEO was talking about the tap-tap thing with index finger then it is evident that the fingerprint on the OnePlus 2 will be along the rear camera for sure. Further study on the posts made it clear that this new scanner is way better, precise and faster than the TouchID.
Now, one can reach the fingerprint scanner instantly if it is situated at rear camera which again fits the rear fingerprint situation. Few days ago Oneplus CEO tweeted that the screen size is going to surprise the people. Fingerprint scanner at the bottom of the screen and lesser body to screen ratio is big engineering challenge unless they prefer to place the fingerprint scanner near rear camera. Every string fits the rear fingerprint situation.
Hence I conclude Oneplus 2 will likely have fingerprint scanner at the back. Personally, I will be satisfied with fingerprint scanner immersed with home button at the bottom of the screen leaving the back cleaner. Oneplus 2 will be the first product with VR (Virtual reality) launch. It is supposed to be launched on July 27. Only then we will know what this device brings to Tech industry.
What do you think about the placement of the fingerprint scanner?