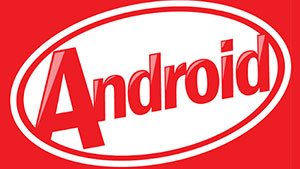 The Nexus S came out of the line since the release of the Jelly Bean 4.2, and the first Nexus itself was out without any support since long. Yet today we have the latest Android version running on both, off course unofficially! But, does that even matter.
The community is grateful to cn.fyodor & texasice for their immense hard work, dedication and knowledge that led the path to success.
We have already talked about KitKat on Nexus 5, Nexus 4, Nexus 7 & Nexus 10 and now is the turn of their worthy younger siblings to hold the same chance.
Nexus S Scene
The ROM for the Nexus S is bought to you by cn.fyodor and is available as an AOSP build with quiet a handful of modifications for better performance and stabilization. The releases are labelled Alpha, yet according to the users at XDA forums, the ROM is far to be considered as alpha and acts just fine with much less bugs when put to use. Exceptionally great for those who are willing to enjoy the latest Android version on your Nexus S with a bit old hardware and can tolerate a few bugs.
The latest release has made its way to Alpha 3, fixing most issues, yet quiet remain which includes a few non-working GApps and Kernel related sudden reboots (caused due to PVR drivers), which is claimed to be fixed very soon. While Apps-2-SD feature and root access is fixed, Emoji support and low RAM features have been the new additions.
Another big question that will arise and every mind here is, what works? And so we can say proudly, "almost everything!". This comprises Calls, 3G, Data, SMS, Bluetooth, WiFi, Camera, NFC, SD card, Superuser and all other basic features.
To sum up, you can trust this ROM to be used as a as a daily driver.
Instructions to Install, ROM Downloads, add-ons and in-detail changelog can be found on the XDA thread. Or If you're a developer/contributor who would like to help, can visit the Github repo.
Nexus One Scene
For the Nexus One users, texasice has been a savior, who bought the latest Android version experience to the old and unique Nexus One, in the form of a custom ROM named Evervolv. The custom ROM holds also a few additions on the custom features part, tweaks and theme manager. As said wisely "users/customers are god" and to hold the statement high, a toolbox is also fitted to disable the current additional features/tweaks to get the near stock experience.
But for an old hardware device running on 512 MB RAM, bugs are expected which includes display issues, non-working ART, broken camera preview, non-working camcorder and a few more. But addicts who are very much eager to experience the KitKat taste, must sacrifice over these bugs.
The case with the Nexus One is bit tricky, so if you're not well aware of the BlackRose program, you might not just want to try. Make sure to Install BlackRose first and then only head any further.
Instructions to Install, feature list and ROM Downloads can be found on XDA thread. Screenshots, Source code, live dev support can be found on the official website.
I'm sure you're eager to Install, so why think! Just go ahead and experience what everyone else is already taking taste of. If you happen to run into any issues or have any queries, you shall just comment and we'll pull you out off every problem.