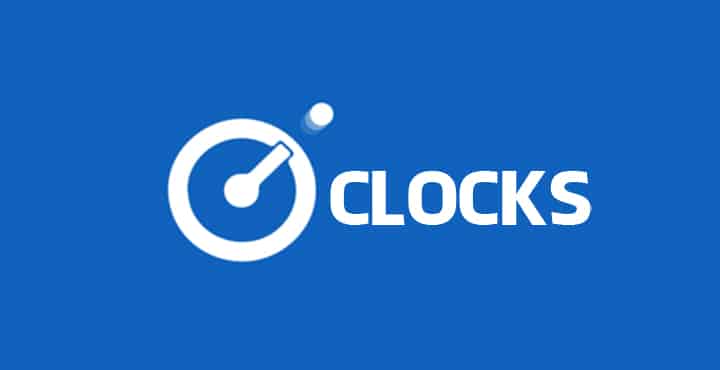 Noodlecake Studios is one of my favorite Android game developer team. They make some of the most amazing games. Their games like Free flow, FRAMED, Free flow:bridges, Puzzle blitz, have been an instant hit.
A few weeks back they launched another game called Clocks, and it is amazing. Clocks is as simple as a game can get. All you have to do in this game is tap. Tap to shoot the clocks. The gameplay is very simple. It is something like this – there are a number of clocks on the screen and the clock hand is rotating either clockwise or anti-clockwise. One clock, which is of black color, could be considered a gun and other clocks, which are white in color, could be considered the targets.
You have to use this black clock to eliminate all the white clocks in the given time. Tap the shoot button, given in the bottom of the screen, when the rotating hand is pointing at another clock to shoot the white clocks. Once a white clock is shot it will become black and the old black clock will be removed from the screen. The speed, size, and quantity of clocks will increase as you progress through the game. It clearly tests your hand/eye coordination.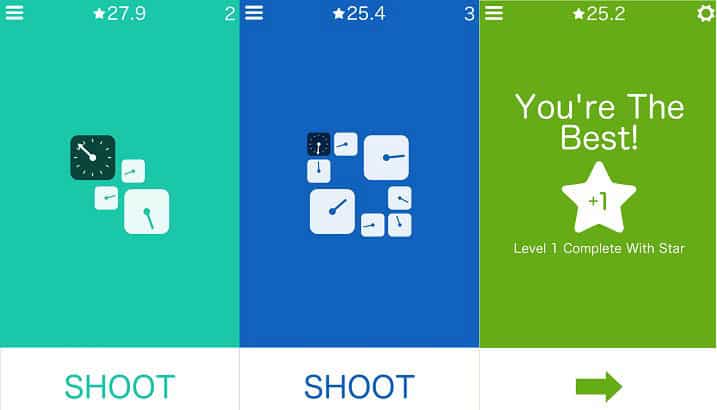 There are two modes in this game – quest and survival. In quest mode, you have 100 levels and each level has one star to collect. There is a limited time to clear each level. And in the survival mode, there is no time limit. There is only one level and it is endless. The more you play the longer it gets. Destruction of one clock puts a new clock in a random place. The game never ends.
The game is very simple. You just have to concentrate and not shoot without thinking. What makes this game addictive is that even a toddler can understand the rules and the controls. But still, clearing the levels becomes difficult. You cannot blame the game for not clearing the level. It is totally up to you. And that's what makes it addictive (and frustrating).
So have you played this game yet? Did you like it? What is your favorite game from Noodlecake studios? Tell us in the comments section below!