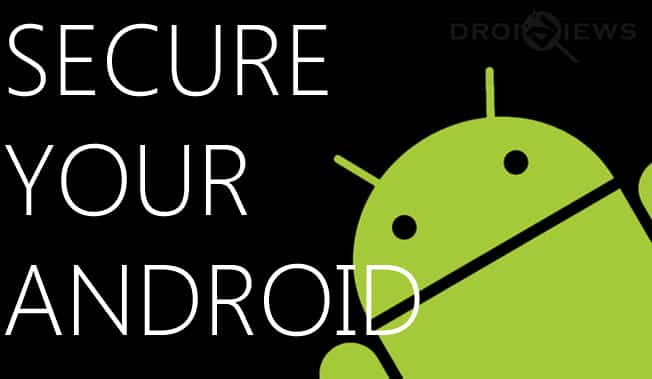 Welcome reader! This is another instalment in our "New To Android" series. In this series, we go back to the basics and try our best to explain as much as we can about this amazing OS to a new user. While writing this series, we assume that you have never owned an Android device and just upgraded from a dumb phone or a feature phone. Another assumption is that you device is running Android lollipop as current devices come with Android 5.1.1 in it.
You can read other instalments in this series here:
It actually doesn't matter if your smartphone is new or old, keeping it secure is important. You store a lot of private and vital information in it which you would not like the world to see. Here are some of the ways that can help you make your device secure:
The Built-in Security Options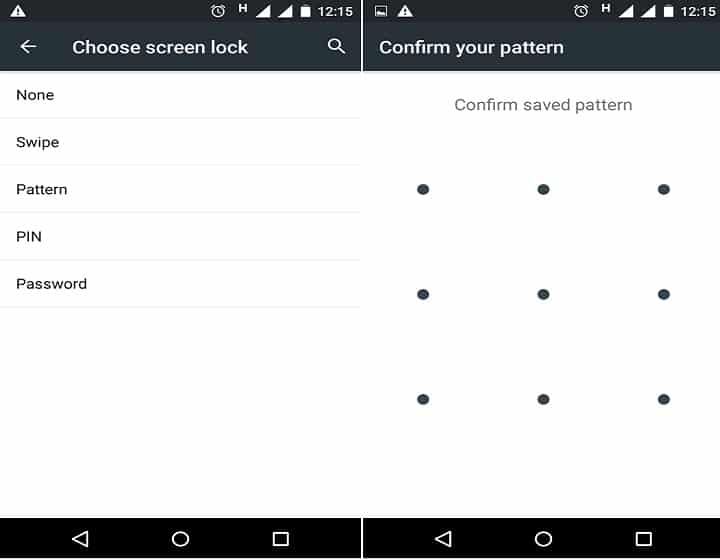 This one is pretty simple and straight forward. Your android phone must have some built-in security options like password, pattern, and PIN. Enabling them is easy, just head to your phone's settings menu and look for "security" which is located under the "personal" heading. Next, you'll see "screen lock" option. From there you can select which kind of security you want i.e. PIN, password, or pattern.
Just to be on the safe side, head to "sound & notification" option and look for "when device is locked" under notification heading. There you can choose whether you want sensitive data to be or not to be shown on the lock screen. I'll prefer the latter.
Smart Lock
I think Smart Lock is one of the major addition in Android lollipop. I like it a lot. But that doesn't make it the most secure way of locking your device. It just works as a "motivation" for people to activate screen lock. Smart Lock is all about the device knowing when it is safe. It can use various sensors to decide when it's safe to stay unlocked and when it is time to activate the lock.
Head to your phone's settings and then to security. There you will find Smart Lock option. Tap on it and you'll see various ways in which Smart Lock can be used. In total there are 5 ways i.e. trusted devices (your phone will stay unlocked when it is connected to a particular device), trusted places (your phone will stay unlocked when it is at a certain location, like your home), trusted faces (your phone will unlock when it detects a similar face), trusted voice (your phone will unlock when it detects a similar voice), and on-body detection (your phone will stay unlocked as long as it is being held by you).
Android Device Manager
With the theft of smartphones increasing these days, ADM is something that you should enable right after you get your device. What ADM does is it allows you to locate your smartphone as well as wipe its data in case your device is stolen.
To activate ADM head to the security section of your phone's settings. There you will find "device administrator". Tap on it and you will see few services that have device administrating rights. ADM will also be listed there. Tap on it and then tap on "activate" to enable ADM. Now if you want to locate your phone head to Google's device management page. Make sure that you are using the same account through which you registered your Android device.
Unknown Sources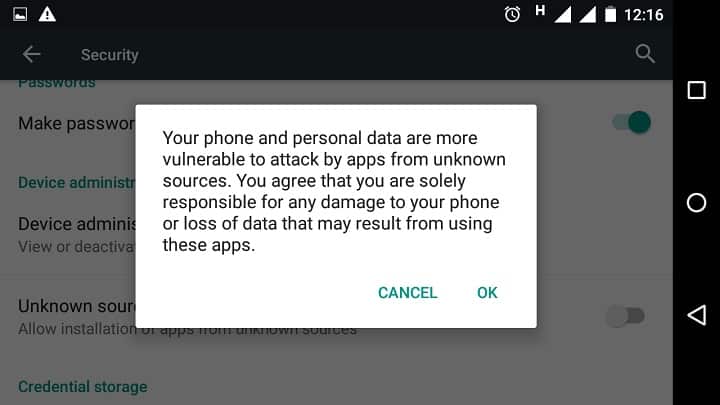 Unknown Sources is available right below ADM. Turning it on allows you to install apps and games from places other than Google play store. There is a slight chance that the website you use to install an app might contain any type of virus. Keeping it turned off will make sure that you don't get troubled by such situation. Moreover, if you use only Google play store to install apps there is no need to worry about injecting the virus in your phone.
Antivirus
Many say that Android is prone to virus. It's up to you whether you believe it or not but just to be on the safe side installing an antivirus is recommended. If you are willing to install one, we recommend avast antivirus.
Guest Mode
Guest mode is another sweet addition in Android lollipop. If people around you keep asking for your phone for some reason and then start checking out your personal stuff, then Guest Mode is for you. Next time when someone asks for your phone just enter into Guest Mode and the OS will hide all your stuff. It will become like it's a brand new device and you just took it out of the box.
To enter guest mode slide down the notification panel and tap on the user icon right next to battery icon. After that, you will see the option to send your phone in guest mode. Once you get your phone back again tap on that icon and you'll get the option to bring back your device to normal.
Device Encryption
I won't be explaining the process to encrypt your device here as we have already shared an article on how to make your device secure by encrypting it. You can read that article here.
So these are some of the steps that you can follow to make sure that your vital data is secured in your Android device.