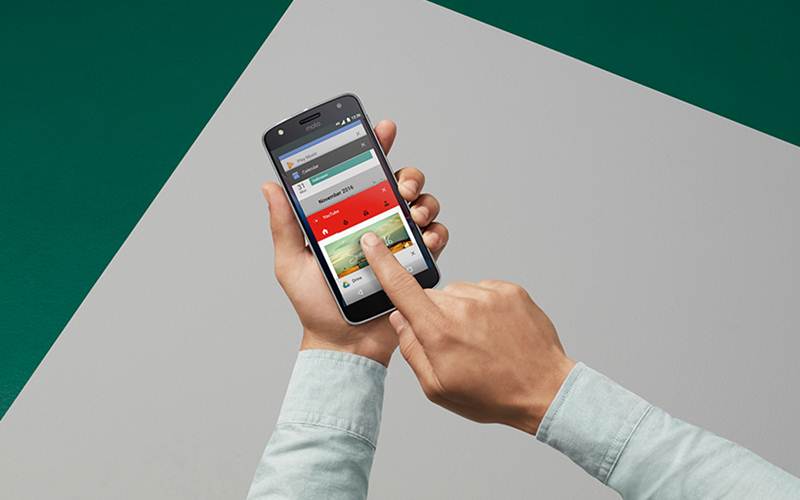 Users of the unlocked version of Motorola's Moto Z smartphone that reside in the US have been waiting for the manufacturers to deliver the newest version of Google's Android OS as promised. Earlier reports claimed that this category of consumers will benefit from Nougat sometime in February, which is now. And it looks like they will be getting that update as it was scheduled.
There have already been reports of users receiving the capability of updating their Moto Z handsets to feature Android Nougat. The Moto Z handsets are following in the footsteps of other Moto offerings such as Moto Z Droid or Moto Z Force Droid, which received their Nougat treat sometime during the month of November.
When it comes to how long it took Motorola to send the update their way, Moto Z users have been waiting since September for a closer look at the latest firmware version of Google's platform. This falls right into place with Motorola's pattern of bringing a the update 4 or 5 months after a device's release.
Beyond Nougat, into VR
So a plain Android Nougat update isn't enough for you? That's OK, because the new update also includes some VR related goodies. It brings Google Daydream support for the device, which will now be capable of being paired with Google's VR headset. In addition, those interested in giving mobile VR a try can get the aforementioned headset for $49 from the Google Store. Normally, the device costs $79 but a discount lasting until the 25th of February will allow people to get it much cheaper.
What about security?
With all the new features and options coming their way, Moto Z owners might overlook the fact that they will be getting the November security patches. There is still time for a timely update on these patches, so that the device will benefit from a well rounded software.
It's great to see Motorola invested into updating its devices, thus keeping the community happy and the actual products relevant in the current market, as well as more secure against external threats that may occur.