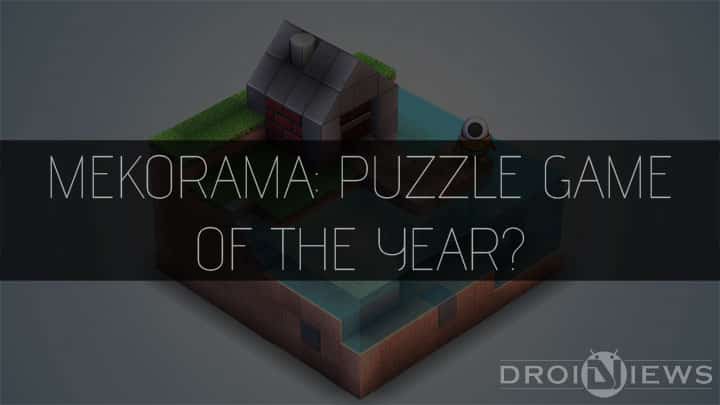 I've been working at DroidViews for about more than a year now and if you are a regular reader of this blog then you must know that I'm a huge fan of puzzle and strategic games. However, I've never had the opportunity to review one of my favourite puzzle game – Odd Bot Out.
Even though I wasn't able to share Odd Bot Out with you when it launched, I don't want to miss the chance to tell you about another awesome game created by the same developer, Martin Magni. This game is called Mekorama, and it is one of the best game you'll play in 2016.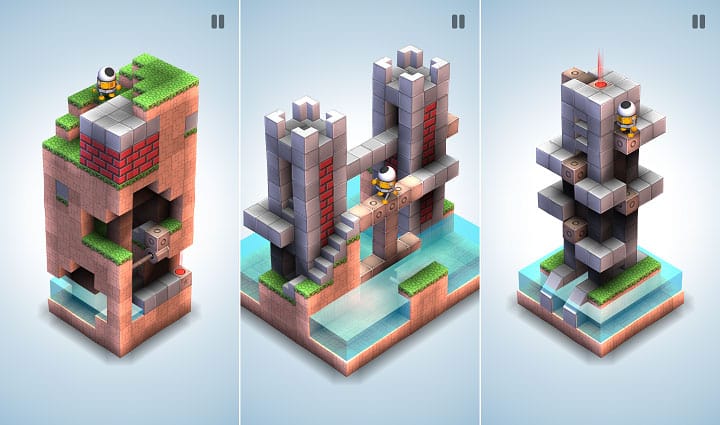 In Mekorama, you guide an adorable robot which, quite frankly, is similar to the one in Odd Bot Out. Anyway, you have to guide it to the exit. Your path is divided in grid-like fashion so that makes it easy to know where you are going as the robot moves in the direction that you tap. Tap right to go right, tap left to go left. This combination of tap-to-walk and grid-like path makes it easy to control and see where the robot is going.
Swipe a finger on the screen to flip the camera angle. Changing camera angles is necessary to reveal other parts of the level. Once a new part or area appears, tap to go there. That said, tapping anywhere on the screen won't work. You have to make sure that the path between the robot and your desired area is clear i.e. has no obstacles. Such mechanics, somewhat, make it similar to Monument Valley; but it's not a complete copy.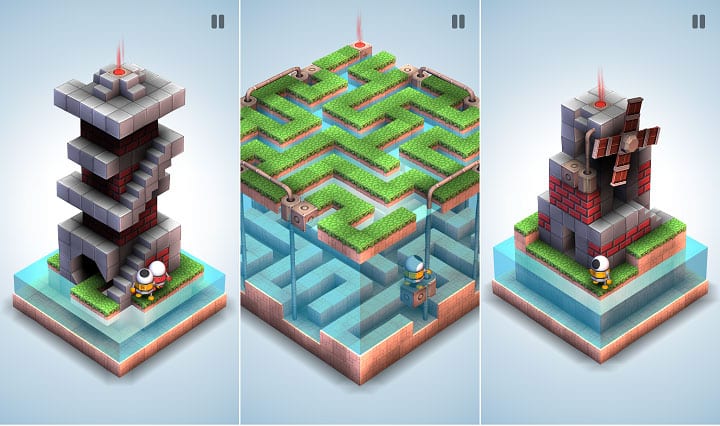 Mekorama has around 50 levels of awesome 3D puzzles. And what makes it more awesome is that it has a "level maker". So you can create a level, then create a QR code, scan it or share it. You can share your creation with the community or use theirs.
Mekorama is free to play and doesn't come with any ads. However, it does have a "pay-as-you-please" system. To put it simply, you can donate some money to the developer via In-App Purchase if you think that the game is really awesome (which it is) and the developer deserves to be paid (which he does). Just to be clear, this doesn't have any affect on the game. It doesn't matter if you pay or not, this won't ruin your experience in any way.
So that's Mekorama. With awesome 3D puzzles, plenty of levels, smooth animation and simple sound effects, it is a must play game. Go and install it right now!
[googleplay url="https://play.google.com/store/apps/details?id=com.martinmagni.mekorama"/]