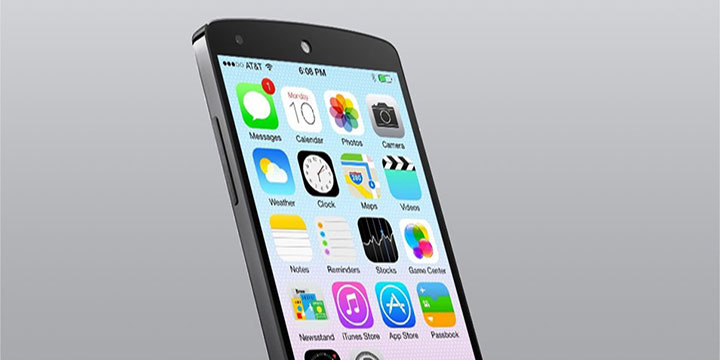 As we have said many times before, Android is all about customization. We usually change themes, create our own Live Wallpapers and add our own touch to the OS. Those changes, however, get old pretty fast and so the desire for changes and customization never stops. If you love iOS but own an Android phone, here is how to make Android look like iOS 11, 12 or 13.
Today we are gonna show you, how to do something completely different from your device and make Android look like iOS devices. Blasphemy? Maybe, but I bet some of these features will be interesting even for the most hardcore Android fans. Let's say that afterward, your phone may look similar to this. (Spoiler: It is not an iPhone.)
Removing the App Drawer
One of the most distinct differences between Android and iOS is the existence (or not) of the app drawer. The lack of the app drawer makes a device easier to use and, because of that, this might be a useful feature for people with visual difficulties or senior Android users. Since iOS does not have an app drawer, you will have to use a launcher app that removes it to make your Android look like iOS.
The most simple way to remove the app drawer is to download a third-party launcher, that has no app drawer whatsoever. The best apps with this functionality, are (in my opinion) ZenUI and iLauncher. You will find links for both of these apps below.
[googleplay url="https://play.google.com/store/apps/details?id=com.webgenie.ioslauncher"/]
After you download your preferred application, tap on the home button and choose your new launcher as the default. If you download ZenUI, you will have to choose the one layer option for the home screen, in order for it to remove the drawer.
Changing the Icons
In case you downloaded the iLauncher, you can easily skip this step. For those of you that download ZenUI however, things won't be so simple. First of all, tap anywhere on the home screen and hold. Afterward, choose the option "Home Edit" and change the icon size to 130%. iOS app icons have a different design language than Android, you can install an icon pack to make your Android look like iOS.
If you don't mind the default icons, you can stop there. However, for those of you that want something closer to the iPhone experience, keep reading. Fortunately, ZenUI offers a native icon pack and theme downloader, so choose that and download the icons that you like. An icon pack that somewhat resembles the simplicity of the iOS is called "Simple Color".
Adding iPhone's Quick Toggles
This is probably, my favorite iPhone feature. Swiping up in order to use the quick toggle menu is quite convenient, especially if you have a 5-inch screen. Fortunately, there is a way to bring that feature to Android and it requires no root.
To do that, download Control Center IOS 13 or iSwipe Phone X the Play Store.
[googleplay url = "https://play.google.com/store/apps/details?id=com.luutinhit.controlcenter"] [googleplay url="https://play.google.com/store/apps/details?id=com.goldese.controlcenter"/]
Note that you can customize the toggles and general info that this app displays.
Downloading iOS Wallpapers
Last but not the least thing you require is great wallpaper. Everyone knows how to simply change the wallpaper on an Android device. However, not everyone can find stock iPhone 7/7+ wallpapers. You can also download the wallpapers from all Apple devices.
Those are all the tools that you need for an extreme Android (to iPhone) makeover. Keep in mind that you can selectively use some or one of the tricks provided (like Quick Control Panel). It's all up to you, so have fun! Were you able to make your Android look like iOS?
For any questions feel free to comment below.
Read Next: Android vs iOS Users: Who is More Loyal?