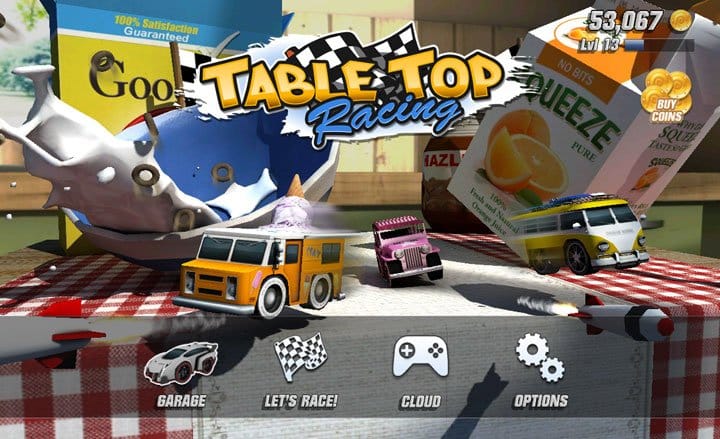 It's 2016 and gaming on Android has improved so drastically that you can easily call your devices a mini video game machine. The graphical quality of some games on Android is very much similar to that on computers.
One gaming category that seems to be evergreen is the racing category. Although this category on Android is ruled by the likes of Asphalt, Need For Speed, and Real Racing, sometimes a game appears out of nowhere with the capability of going toe-to-toe with these giants. One such game is Table Top Racing. Now, before I continue any further, I must tell you that this is, by no means, a new game. It's fairly old. But I came across this gem of a game a few weeks back and found it so awesome that I simply had to share it with you guys.
The gameplay of Table Top Racing includes racing between miniature toy cars on top of tables varying from the dinner table, study table, restaurant table, etc. It doesn't sport designs of real life cars like Asphalt and the others do. The camera view, which is from the back side of the cars, increases the overall gaming experience.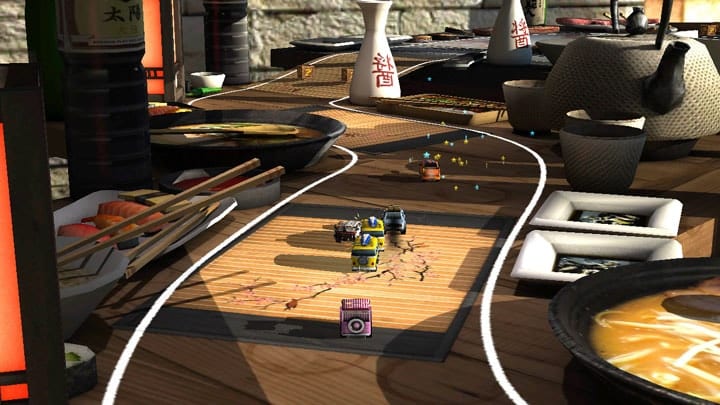 The game is basically divided between championship, drift event, special event, and quick race. While championship segment has four different trophies to win, drift event and special event consists of various levels that are meant to improve your racing skills. Championship segment includes various types of racing like a hot lap, pursuit, elimination, pure race, combat, etc. There are enough races to keep you entertained for hours.
Don't let the toy cars fool you, once the game begins you'll notice that these cars are rocking some amazing horsepower and are, in no way, inferior to real life cars. The power ups during the race only increase the overall fun. Some of the most awesome power-ups include boosts, missile, thunder strike, etc.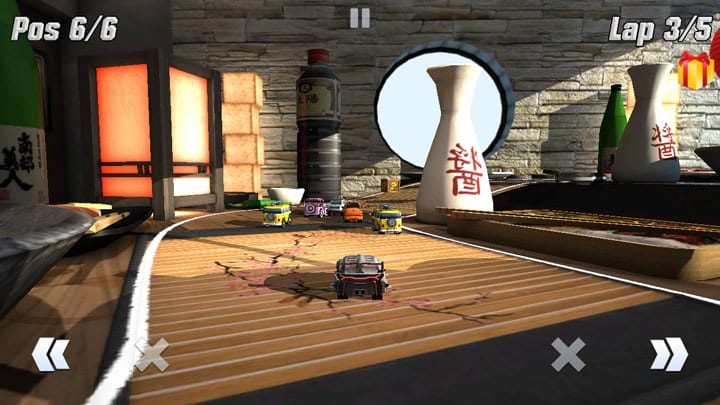 The soundtrack of the game is probably one of the best. It's enough to get you pumped and set the mood for an epic showdown.
You can unlock various cars and wheels in the garage along with modifying your existing cars. This game also supports In-App Purchases through which you can buy coins which prove helpful in unlocking new cars. The good thing about this game is that, unlike lots of other games, it does not force you to make IAP. What I mean is that it's not necessary for you to buy coins in order to complete the game. It provides enough coins on winning a race that you really don't have to opt for IAP.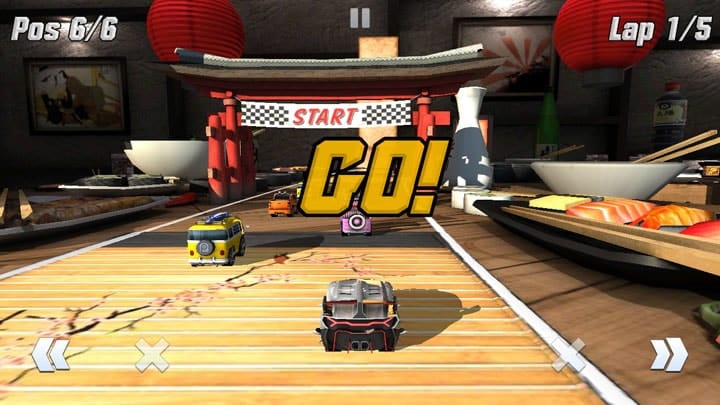 So that's Table Top Racing. According to me, it is one the best racing games available on the Android platform. At the time of writing this article, it is available on the Google play store for $0.15 (₹10). That is seriously cheap considering the quality fun this game provides. To be honest, it's a visual treat and deserves to be with the top guys in the racing category. Buy it right now if you love to play racing games.
[googleplay url="https://play.google.com/store/apps/details?id=com.playrisedigital.ttge&hl=en"/]