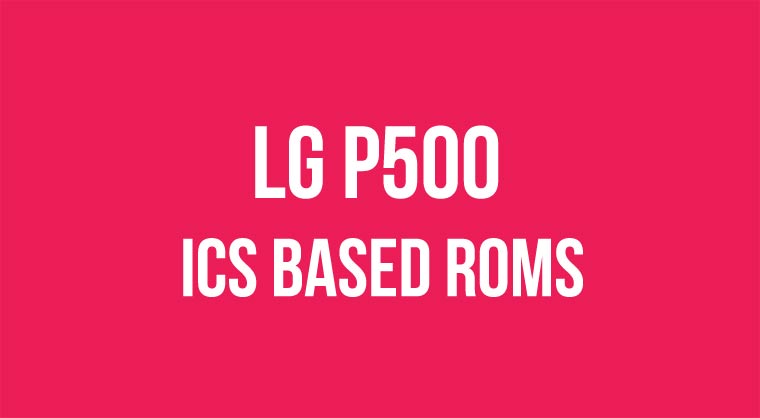 AOKP – One word says it all. Android Open Kang Project. Highly customizable, infinitely awesome, uber-cool and, as always, fast. Also, it's clean. Customized to best of your battery and performance needs. here are the notable features. Install AOKP ROM on LG P500 aka LG Optimus One but before you do that, I will be worthwhile to go through the features, bugs and other details about this ROM.
The AOKP or Android Open Kang ProjectROM for the LG P500 is really awesome. The LG P500 comes with LG's own user interface that is known for its slow performance and lag. The good thing is the device has been receiving the attention of developers. As a result, we have a number of great custom ROMs for the device.
AOKP ROM is one of those ROMs that not only improves the performance of the device and makes it faster but also adds a plethora of new features. The most notable feature of the AOKP ROM for the LG P500 is it's ROM control feature that lets you customize various aspects of the user interface of the operating system.
AOKP ROM Features
Customizable status bar
Brightness slider in the status bar
Custom clock color, right, center, disable.
Navbar possibility.
Very customizable lockscreen with even messaging widget.
Battery icon/color picker
Native LCD density changing possible.
Facebook contact sync integration !!!
Weather panel on status bar / lockscreen
Customizable carrier text
Navigation bar color picker/transparency/button glow duration/reorder/hide on lockscreen
Traditional and new toggle widget layout in the status bar.
Awesomeness!
Panorama works!
AOKP ROM Drawbacks
More or less same bugs/awesome-ness as CM9 plus other exclusive goodies.
Soooooo…. nothing really!
What are you waiting for? I know you can't wait to try this sexy lady out, so go on, do her justice and flash the AOKP ROM on LG P500 now!
Note: Always go to the Original thread. Oh and don't get overwhelmed by what all is there!
Read Next: How to Turn Off or Disable WhatsApp Status Feature