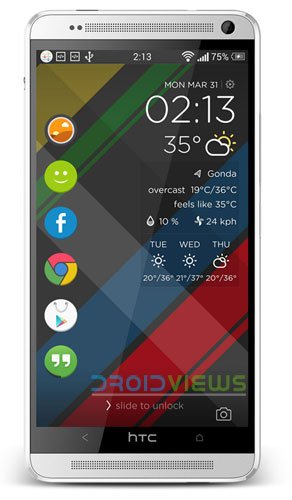 Android stands for ultimate customization. Yes, you can change, modify and customize each and every aspect of the operating system with or without root access. Are you not happy with your phone's stock lockscreen, home launcher, clock and weather widgets, fonts, icons, keyboard, contacts and dialer apps? You can always find many third-party alternatives for every feature and function of your device.
At DroidViews, we keep reviewing and sharing interesting apps that can enhance your mobile experience and let you renew the look of its user interface. The lock screen of an Android device is probably the most viewed screens. The Google Play Store is stuffed with lock screen replacement apps and the variety is such as might confuse users in selecting a really good lock screen app.
So, what kind of lock screen do you want on your Android device? Replies might differ but there are some requisites upon which many of us might agree. As for me, I think a good unsecured lock screen should show all everyday info like date, time, weather and, at the same time easy and quick access to the apps that we use most often. Clean and minimal look is yet another quality of a good lockscreen.
We reviewed several lock screen apps for Android devices in the past. Every new app that hits the Google Play store, brings something new and appealing. Today, we shall take a look at another beautiful lockscreen app named CM Locker. Apart from giving you the common information like Clock, weather and date, CM locker also shows a list of the most commonly used apps. It smartly gathers the info about your favorite apps and lists them on the lock screen at the left edge of the screen vertically.
CM Locker is an iOS7 like slide lockscreen with a camera shortcut at the bottom of the screen. By tapping the weather icon you can get detailed and realtime weather info. CM locker also shows you a quick preview of messages and other things. By tapping the settings icon on the lockscreen, you can directly jump to CM Locker app settings.
By using the App Filter option, you can determine what apps you want to show on the lockscreen and you can also add apps to blacklist. Then, there are some commonplace things like wallpaper and weather settings. CM Locker is really a good option for those who like a clean looking lockscreen with easy app access. Give it a try, you would like it!
[googleplay url="https://play.google.com/store/apps/details?id=com.cleanmaster.locker"]