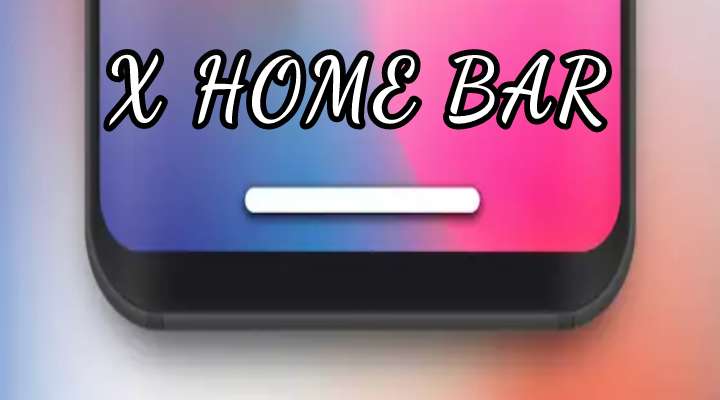 2017 has been the bezel-less year for smartphone manufacturers with LG and Samsung outing their G6 and S8 respectively, eventually being one of the first phone makers out there to bring bezel-less smartphone design to the forefront. But, if you are the one who keeps a close watch on tech stuff, you might be knowing that it was Xiaomi with their Mi Mix to kick-start this trend in smartphones last year or so. However, the phone was only bezel-less at the top and either side but had a noticeable chin at the bottom, unlike the G6 and S8 duo.
After the mentioned devices created a new wave in the smartphone game, pretty much every other phone maker followed route offering bezel-less form factor not only in the high end but also in the mid-low end range of their smartphone lineup. By the way, it would not be justified if I did not mention the Apple iPhone X. Well, Apple, the bezel loving phone maker also launched the iPhone X, a bezel-less smartphone recently. However, unlike the G6 and S8 duo, the X touts an edge to edge display with a prominent notch at the top that houses various sensors. Speaking of iPhone X, let's come to the main point of the article. Today I would like to show you all an app called X Home Bar that aims to bring the iPhone X like home button to any Android device.
As you all know that the iPhone X design is a radical departure from the iPhones of yesteryears in the sense that it loses the home button because of the bezel-less design. As a result, the X features a gesture-based virtual home button present in the user interface.
Must Read: Read WhatsApp, Facebook, Viber and Telegram Messages Anonymously with Unseen App for Android
Enough said, now let's take an in-depth at X Home Bar as depicted in the screenshots below.
X Home Bar setup and features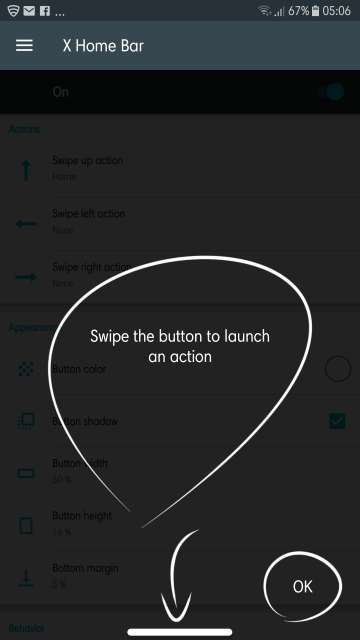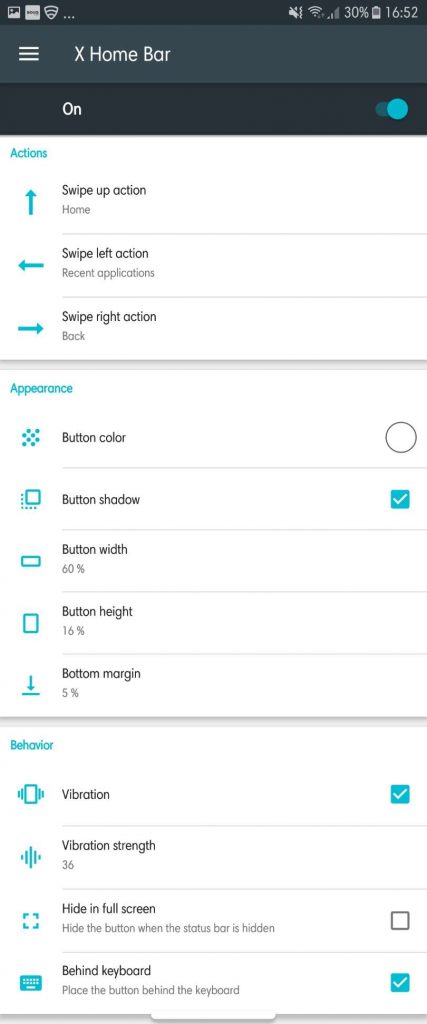 As mentioned above, you can set an action that would initiate upon a left, right or up gesture. Refer the screenshot below
By the way, actions such as recent applications, back, power menu, notification panel and quick settings require accessibility rights.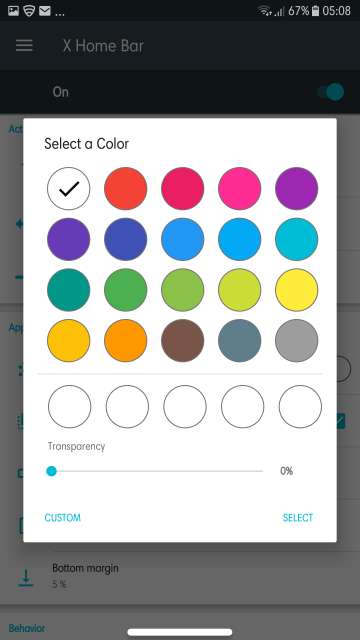 Other settings such as width, height, margin and vibration for the home button are self-explanatory. Refer those in X Home Bar app itself.
Do Not Miss: Get Stock Android Notification Shade on Any Android Device with Material Notification Shade
Now let's check out the X Home Bar in action.
X Home Bar in action
Swipe up, left or right to initiate actions that you have defined in settings.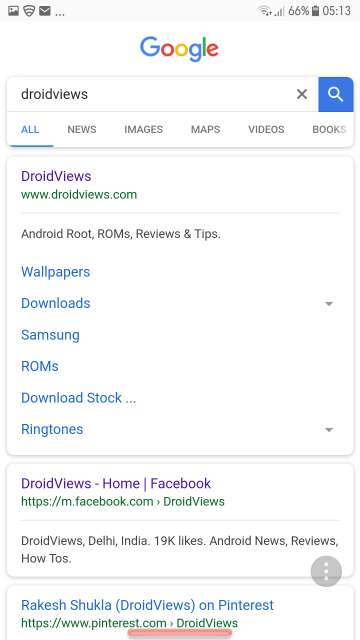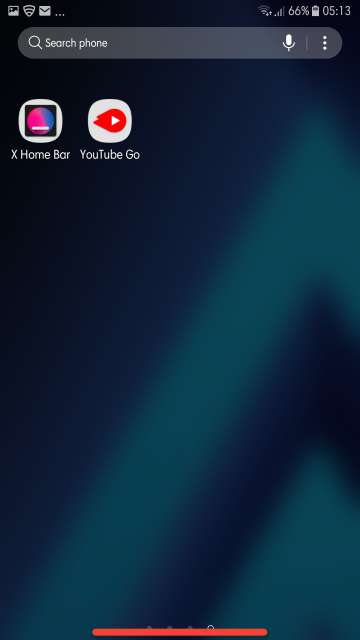 My thoughts
X Home Bar is a great app that would come very handy in those situations when your phone's physical home button decides to quit itself. If all is well then you can enjoy the iPhone X-esque home button on your device. But wait, folks, speaking of enjoying the home button, this all comes at a cost of ₹ 130 or $ 2.016 to be precise. I can cent percent guarantee that this app is worth the money spent. Moreover, I hope in the future, the developer adds exciting new features which I really look forward to.
So here it is tech enthusiasts on my in-depth look and review of an amazing and neat little app. Feel free to chime in the comments section below on your take and experience with this sleek app. Download X Home Bar via the Google Play Store link given below.
[googleplay url="https://play.google.com/store/apps/details?id=com.lagache.sylvain.xhomebar&hl=en"/]
Also Read: Get Vibrant, Vivid and Rich Wallpapers with Wolpepper App for Android