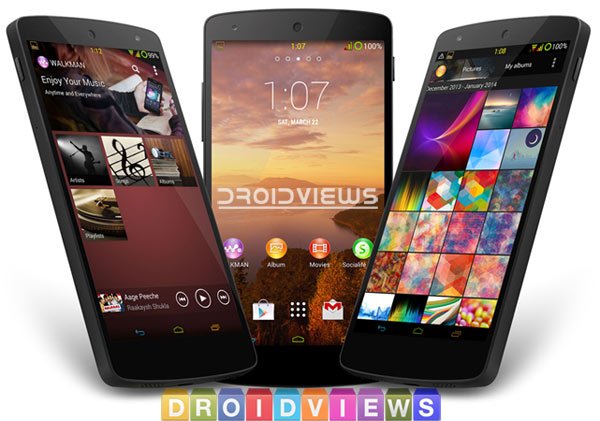 Sony's latest flagship, the Xperia Z2 has already been launched and users have been waiting for it to hit the shelves. Though the device is not out yet, our devs have been able to pull the full system dump from the Z2. As a result, the goodies from the smartphone are gradually making their way to all.
Just a couple of weeks ago, we shared the beautiful live wallpaper, system dump and stock wallpapers from the Xperia Z2. As you know, Sony devices have always been known for their exquisite multimedia experience. And that's why, every non-Xperia Android user wants to have them on his/her device. In the past, we have shared the Xperia apps and widget ports for different Android devices several times.
After the system dump leak from this new device, we were all waiting for someone to port the Xperia Z2 Walkman, Album, Movies, home launcher and other apps. Well, the wait is finally over as XDA member Jishnu Sur™, who is also a contributor at DroidViews, has ported the all new Xperia Z2 apps for all Android devices running CM based ROM. Since it is the first release of the port, you should expect a few bugs and FCs here and there. We have reported the bugs to Jishnu and he has promised that they will all be fixed in the upcoming releases.
His port is available as a flashable zip and contains the following apps and widgets:
Xperia Home
Easy Home
Walkman
Movies
Album
Notes
Sketch
Xperia Keyboard
Smart Connect
Xperia Lounge
Social Life News
Tools Widgets
Walkman Widget
Weather Widget
Sony Xperia Z2 Live wallpaper
Screenshots:
Download
How to Install:
Download and copy the zip file to your device.
Reboot device into CWM or TWRP recovery.
Backup your current ROM.
Flash the zip package.
Wipe dalvik cache after installing.
Reboot your device.
Enjoy the new Xperia Z2 apps and widgets on your Android device and do share your feedback via comments!