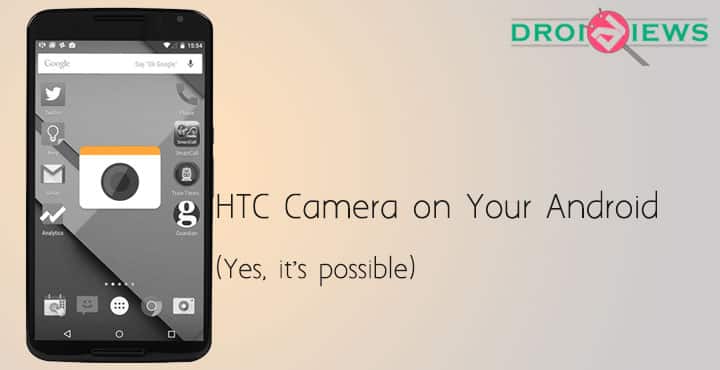 Let's face it. Android at times is a dilemma. And a huge one at that. At times we are absolutely in love with a device. On other occasions it is a manufacturer or brand framework that has us in splits. Then comes a rare occasion when a particular app has our attention. Then there is the emergence of users of kind developers which attempt to bridge these gaps.
Being an HTC user for a significant period of time, we have been ardent fans of the minimal and user-friendly interface. But a key highlight of high-end HTC devices is their camera interface. Also, the Nexus 6 is known for its best-in-class hardware capabilities as far as camera is concerned. Not long ago, a Youtube video was uploaded by Mike Barrett which was a 4k video capture by a Nexus 6 using the HTC Camera app (link below). Yes, you read that right!
Ever since HTC framework breakdowns have been accessible, developers are constantly trying to bring the HTC experience to other devices. This is the first of many future developments we might see in the area. Let's get to the good stuff now.
Here's what you need to know about this HTC Camera for you Android device (particularly Nexus 6). It is an APK download, there is no zip that you have to flash in a recovery (celebration time for Noobs). It does not require root either (more celebration). The app is getting monthly updates so there is a good chance that incremental features shall continue to be added (for e.g. HDR, Slow motion etc.). It does not affect your present camera or gallery. Images are saving in the default gallery with not glitches.
Go, try out the app on your phone and let us know your experience. Do share this with folks who care about imaging as much as we do.
Tested on:
Nexus 6: running stock Android
Nexus 6: running CM
Nexus 6 : running SlimROM
Useful links: