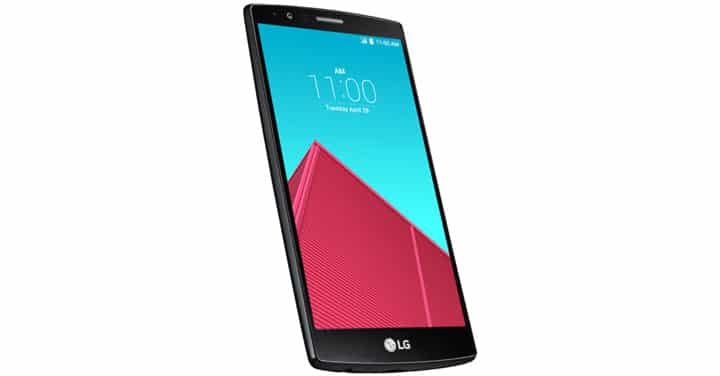 The official Nightly build for the T-Mobile LG G4 is now live. Following the international variant, the T-Mobile LG G4 has now received the official CM 12.1 build. The famed CyanogenMod community has supported almost every Android device through these years and now it comes to the G4.
As it is an official release, stability can be expected and the ROM is free of bugs. Also CyanogenMod continues to support it's Lollipop ROM even though the community now have started working on it's upcoming Marshmallow CM 13 ROM.
If you have an unlocked bootloader and TWRP installed, then you can flash the ROM readily. If not, then go through this detailed tutorial and you will have CM 12.1 Nightly ROM in no time. Let's begin with the tutorial.
Warning: Warranty may be void if you root or install custom ROM on your device. We at DroidViews won't be liable for any damage to your device whatsoever. We are not responsible if you brick or damage your device. Reader's discretion is advised.
Downloads
CM 12.1 Nightlies for T-Mobile LG G4 — Download | File: cm-12.1-20151110-NIGHTLY-h811.zip
Download | Google Apps from Open Gapps
Requirements
The listed custom ROM is compatible with T-Mobile LG G4 H811 variant only. Do not try it on any other device or variant.
Unlocked bootloader is required in order to flash ROMS using TWRP. To unlock the bootloader on your device, get to the official page.
Make sure you have TWRP recovery installed on your device. For detailed TWRP installation instructions get to this link and install the latest TWRP build.
You must have device drivers installed on your PC so as to transfer the ROM and Google apps to your device's storage. Download here.
You must fully charge your device or at least to 60%, as the process may take a while.
Backup your Apps and Data
Before you proceed, make sure you backup all your data. This process will wipe all the data from your device except for the internal storage. Hence, a full backup or nandroid backup is recommended. Also backup all your internal storage files just in case anything goes wrong. Take a nandroid backup from the custom recovery before flashing the ROM.
How to Install CyanogenMod 12.1 Nightly On T-Mobile LG G4 H811
Download the CM 12.1 ROM from the download section. Also download the compatible Google Apps from the link
Now transfer the zip files into your device's internal storage. Place the zip files where you can easily locate it.
Now reboot into Custom Recovery (like TWRP). To boot into TWRP, first turn off your device and then press and hold volume down and power keys at the same time. If you see the TWRP logo, that means you have successfully booted into the recovery.
It's highly recommended that you perform a nandroid backup. To backup your ROM, tap on backup option in TWRP and select all the partitions including System, Data, Boot, Recovery, EFS and swipe right where appropriate, to backup.
After performing the ROM backup, perform a full wipe. Return to the TWRP main menu and tap the wipe button and select Advanced Wipe. Then select Dalvik Cache, System, Data, and Cache. Now swipe the confirmation button to wipe.
Now go back to the TWRP main menu or home screen and tap on the install option. Navigate to the ROM file and select it.
Swipe the confirmation button to proceed with the installation. The ROM will be installed.
Now return to home in the TWRP and tap on the install option. Navigate to the Google apps zip file and select it.
Swipe the confirmation button to proceed with the installation.
Once installed, reboot to system.
If you see the new boot logo, that means you have successfully installed the ROM on your device. If you come across any boot loop or face system errors, try a factory reset from the recovery or you can always restore your previous ROM from the backup.
For queries, comment down below. Like and share us on social platforms. If you need help with other devices, let us know.