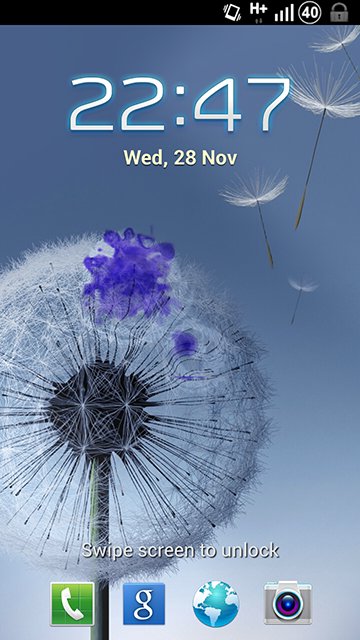 Hello readers, this is port InkEffect Lockscreen from Note 2 on our beloved Galaxy S3. This mod is unbranded and can be used over any SIM Free International Variant of the Galaxy S3. This works on JB (Android 4.1.2) Samsung based Roms! So please, do not try this patch if you are on Android 4.1.1. version of Jelly Bean on your Galaxy S3. You need a rooted phone to be able to flash it to your Galaxy S3 on 4.1.2.
Instructions:
Flash Via CWM( ClockwordMod) Recovery: Volume Up+ Home Button+ Power Button
These are the deodexed versions of the mod that will make you get the Ink Effect of the Galaxy Note 2. Credit goes to some of my friends, who have made this possible.
jarari2 –  for w/o S-pen
Tamerlan2009 – Helped test + Take a screenshot
Tenacius D –  odex version
The ink-effect lock screen from the Galaxy Note 2 really looks cool and you can enjoy the same on your very own Samsung Galaxy S3 by flashing the port zip file via ClockworkMod recovery, It is obvious, your device must be rooted to install it.
You can download the ported zip from respective XDA forums page and install them as instructed. Enjoy!