Idle Breakout is a fun and popular brick-shattering online game on cool math games website where you can click on the bricks to increase your levels. It is an addictive and thrilling game that helps you with ball upgrades with each passing level. However, there are certain codes and idle breakout cheats that you can redeem during the game. This absolute guide will give you some great idle breakout import codes for you to use in the game.
Idle Breakout Game
Codes
Here is a full list of idle breakout codes that you can redeem by pasting them into your game console across all platforms. 
1. The Ultimate Code
MTI4MTYzLEluZmluaXR5LEluZmluaXR5LDI2NTEwLDAsMTIxOTg4MzYsMTIxOTg4MzYsOTYxNzc3LDAsMzYsMCwwLDAsMCwwLDAsNjc5MTQyNjg3MjE5MjQxLjAwLDY3OTE0MjY4NzIxOTI0MS4wMCwyNjY2MDU5NzYxNjg5NzIxLjAwLDI2NjYwNTk3NjE2ODk3MjEuMDAsMjYxMjU2NzEwMjg1NDIwODQuMDAsMjYxMjU2NzEwMjg1NDIwODQuMDAsNzg1MDc3ODA2NTI1MjM0LjAwLDc4NTA3NzgwNjUyNTIzNC4wMCw1MzEyMDMwMjY5NDM3ODUuMDAsNTMxMjAzMDI2OTQzNzg1LjAwLDU5MjE3MTI5OTkzMjI1LjAwLDU5MjE3MTI5OTkzMjI1LjAwLDIwLDQwLDUwMCwzMDAsMTAwLDQwLDAsMCwwLDksMTk5LDYsMzMzLDYsMjEwLDgsMTI1LDYsMTYwLDUsMjAxLDAsOTksMCwxMCw5LDE2Nyw0LDk1LDEsMSwxLDEsMSwxLDAsMCwxLDEsMSwxLDAsMCwwLDAsMCwxLDEsMCwwLDAsMSwxLDEsMSwwLDEsMSwxLDEsMCwxLDEsMCwwLDAsMSwxLDAsMCwwLDEsMSwwLDAsMCwxNTc3NywwLDAsMCw0NCwzLDEsMCwxLA
2. Code For Breaking A Million B
ricks
This code is helpful when you want to smash a large number of bricks at the critical stages of your game. You can paste it by accessing the settings button on the top right corner of your screen.
ODUwLDg0NDkyNzU4LDQ5LDEwNSwzNCw4MDg0MCwxNzkwMjg1LDY4NDA2Niw1LDY2NzksMywwLDEsMCw0Mzk3NC4yMCw0NTg4NSwxNDcwODU2OSwyNTM4OTQ5NjQsMzM0MjA0NjksMjQ3Nzk2NzgxMi4wMCw0NjM3MDI5NDMsNDIxNjYyNjI0Ni4wMCw0OTY0NTc2NzksNjU3NTA5MjcyNC4wMCwyNDEzNjI4MDAsNTU5OTUxNDQxNS4wMCw1OTQyMjYxNCwxMjMyNzI4OTQ3LDMwLDMwLDMwLDMwLDMwLDMwLDAsMCwwLDksMjQsNiwyOSw2LDI5LDgsMjQsNiwyNCw1LDM5LDAsMjQsMCw4LDYsNiw0LDEzLDEsMSwxLDEsMSwxLDEsMSwxLDEsMSwxLDAsMCwwLDAsMCwxLDAsMCwwLDAsMSwwLDAsMCwwLDEsMSwwLDAsMCwxLDAsMCwwLDAsMSwwLDAsMCwwLDEsMSwwLDAsMCwyMzIyNCwwLDAsNywxMSwxLDAsMCwxLA
3. The
Infinite Money Code
If you are worried about your game balance and require special tools and tricks to use balls for your game, you can utilize this infinite money code hack and reach level 5000 easily. It gives infinite money power and is one of the most useful idle breakout game cheat codes.
MzgxLEluZmluaXR5LDkuOTc2OTIyNTY3NTQxMzc2ZSsyMSw0MSwwLDM3MjcxLDM3MjcxLDY5OTQsMCwzNiwxMSwxLDEsMCw0MzU5NS43OCwzNzM1NDk0MiwxNTkzOTYwNzU5NjMuMDAsMTU5Mzk2MDc1OTYzLjAwLDAsMCwwLDAsNzAwMjM4MzcsNzAwMjM4MzcsMCwwLDAsMCwxNzgsMCwwLDAsMCwwLDAsMCwwLDksMTUsMCwwLDAsMCwwLDAsMCwwLDAsMCwwLDAsMCwxMCw5LDYyLDQsOTUsMSwwLDAsMSwwLDAsMSwwLDAsMSwxLDEsMSwxLDEsMSwxLDEsMSwxLDEsMCwxLDEsMSwxLDAsMSwxLDEsMSwwLDEsMSwxLDEsMCwxLDEsMSwxLDAsMSwxLDEsMSwwLDFlKzEzMSwwLDAsMTYsMjAsMWUrMTMxLDAsMCwxLA
4.
Infinite Money And Gold
Code
This code helps with unlimited gold and money in the game to equip yourself with special abilities in the game. You can use an infinite amount of gold to purchase balls of different strengths and cross levels at a high rate. With the help of this unlimited gold, you can also upgrade to higher levels with ease.
MTgzNixJbmZpbml0eSxJbmZpbml0eSwyMTcsMCwxNjUyNTgsMTY1MjU4LDgxMTMyLDUsMSwxLDEsMSwwLDQzNTk1Ljc4LDQ2ODE1MTM5LDAsMCwwLDAsMCwwLDAsMCwwLDAsMTkzODc1Njg1MCwxOTM4NzU2ODUwLDAsMCwwLDAsMCwxMDAwLDAsMCwwLDAsMCwwLDAsMCwwLDAsMCwwLDAsNSwyNTUsMCwzMywwLDEwLDksMTY0LDQsOTUsMCwwLDAsMCwwLDEsMCwwLDAsMSwxLDEsMCwwLDAsMCwwLDEsMSwxLDEsMCwxLDEsMSwxLDAsMSwxLDEsMSwwLDEsMSwxLDEsMCwxLDEsMSwxLDAsMSwxLDEsMSwwLEluZmluaXR5LDAsMCwwLDEsSW5maW5pdHksMSwwLDAs
5. Finish 6000+
Levels Code
As the name suggests, you can beat more than 6000 levels with this idle breakout cheat code's help. 
NjEwMywxOTI3ODAzMzk2MTEuNDcsMzA5LDg2NCwyNSw1ODA0MTksNjA4OTkzNCwyODI2NTMzLDIsMzIzOSwzLDEsMSwwLDQzNTk0Ljk1LDUyLDAsMTM5ODY3MjAyNyw4MDI0MDcwMjMzMi4wMCwyNjU5MTY2MzAxMzMuMDAsNTE0Njg1MDAxNzUuMDAsMzExOTM1NjcyMDk2LjAwLDcxMjk2MzMyNjQ0LjAwLDM1MDExMjM5MjYwOS4wMCw5MDA5NzcwMzY0NS4wMCw0MTU1NDQ3MjA4NzIuMDAsMCw3MDY1MDM2NTQ1LjAwLDAsNTIsNTEsNDQsNDMsMCwwLDAsMCwwLDAsNiw0OCw2LDU2LDgsNTIsNiw2MywwLDAsMCw3Niw3MiwxMCw4LDksNCwxNCwxLDEsMSwxLDEsMSwxLDEsMSwxLDEsMSwxLDAsMSwxLDAsMCwwLDAsMCwwLDAsMCwwLDAsMCwxLDEsMSwxLDAsMSwwLDAsMCwwLDEsMSwwLDAsMCwwLDAsMCwwLDAsMjY3OTA1LDAsMCw5LDIwLDEsMCwxLDAs
6. Balls Upgraded To
Max
Code
This most famous code hack can help you upgrade all your available balls to the maximum strength to shatter all the bricks in the game. You can enter this code and import it into your game to redeem this code. 
MjQzNzcsNjQwNDkyMjg4NjQ4LjMzLDgzLDQzNzgsNDQsMjMxNzI2NCw0MDI0Mzc3NSwxOTg4NDQ5NiwwLDk0NjY0LDEwLDEsMSwwLDQ0MjA5LjY0LDMyLjk3LDAsMTY0NjUyNDQwOCwyNzczODUyMDg3MjUyNywyNzc5NDgwMjkyMjM1NTksNzQ4Nzg0MzMwNjM3Nyw3MTM4NTYwNjYwNDk4OCwyMDU0MTQyNzQzMTQyMSwyMzY3MzU2NzUzOTMwMDUsMjQ2NTAwOTMwNTczNTksMjcyMDM2OTY1NTUxMDE2LDE0NDY0Mjc2MjcxODYsMTY4MDUxOTk1MDA4NDYsMCw2MCw1NSw1NSw3MCwyMCwwLDAsMCwwLDAsNiw1NSw2LDY4LDgsNjgsNiw3OCw1LDEwMCwwLDk5LDEyOSwxMCw5LDEzLDQsMjEsMSwxLDEsMSwxLDEsMSwxLDEsMSwxLDEsMSwxLDEsMSwxLDEsMSwwLDAsMCwxLDEsMSwwLDAsMSwxLDEsMSwwLDEsMSwxLDEsMCwxLDEsMSwxLDAsMSwxLDAsMCwwLDE2NTA0MzE1LDAsMSw5LDYwLDIsMCwxLDAs
How Can I Redeem The
Idle Breakout Codes
?
Redeeming the idle Breakout Cheat codes on the game website is easy. There are a few ways to do this by opening the game website. Here, we have elaborated the way that you can do so. Follow these steps to redeem your Idle Breakout codes.
Step 1: Go to www.coolmathgames.com/0-idle-breakout and start the game, then access the main menu on the top right corner of the screen at the top side of your browser.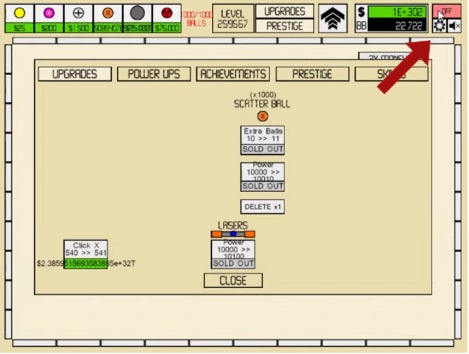 Step 2: From the settings icon, click the gear icon or gear button, then select the import button from the menu. You will see a popup of a warning box and an import option.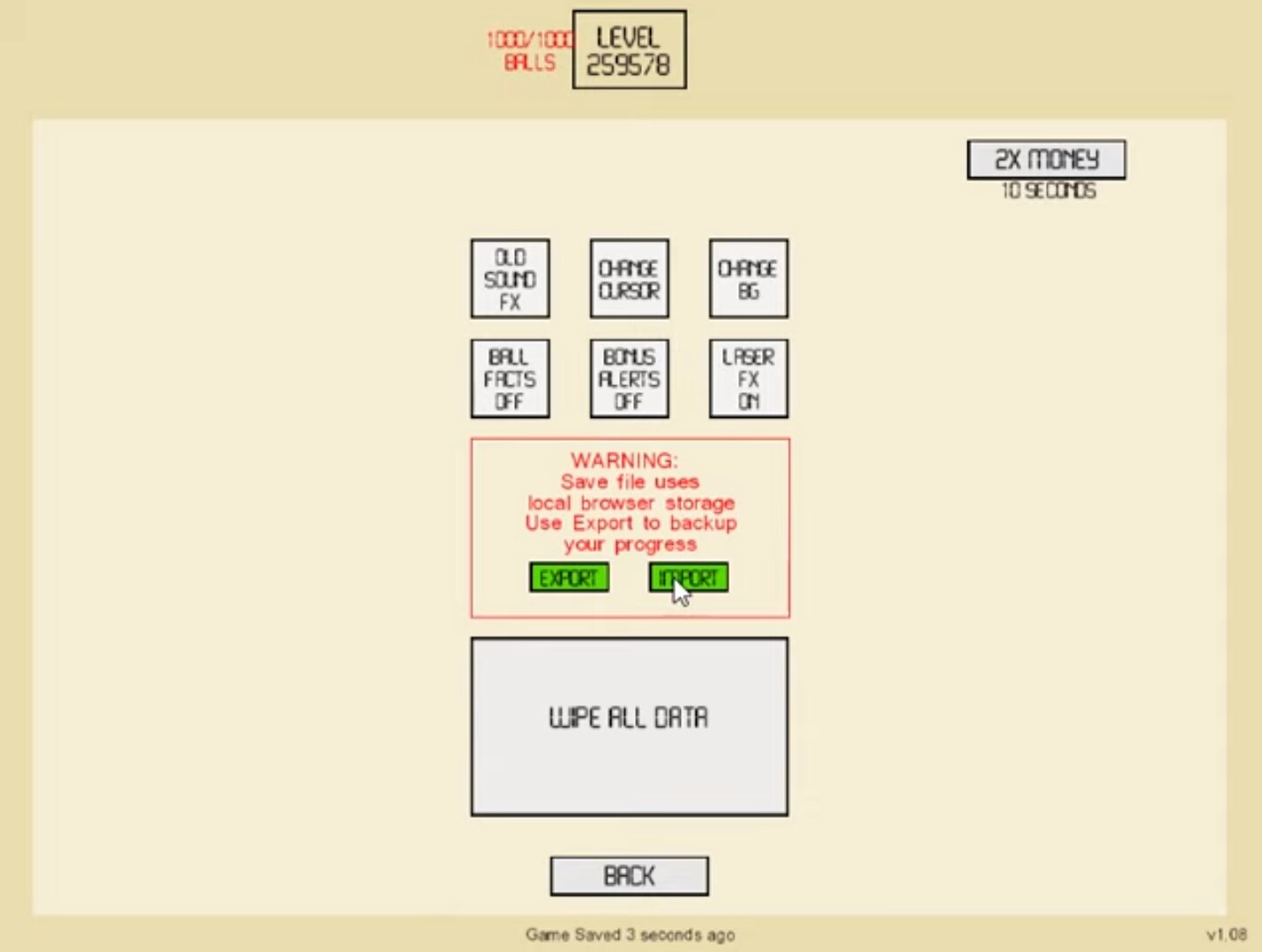 Step 3: Once you click on the import section of the idle breakout settings, to import the save and activate cheats, enter one of the aforementioned codes. In the text box, copy and paste the import data and save the file, wherein you can use any of the provided codes given in this article depending on your requirement.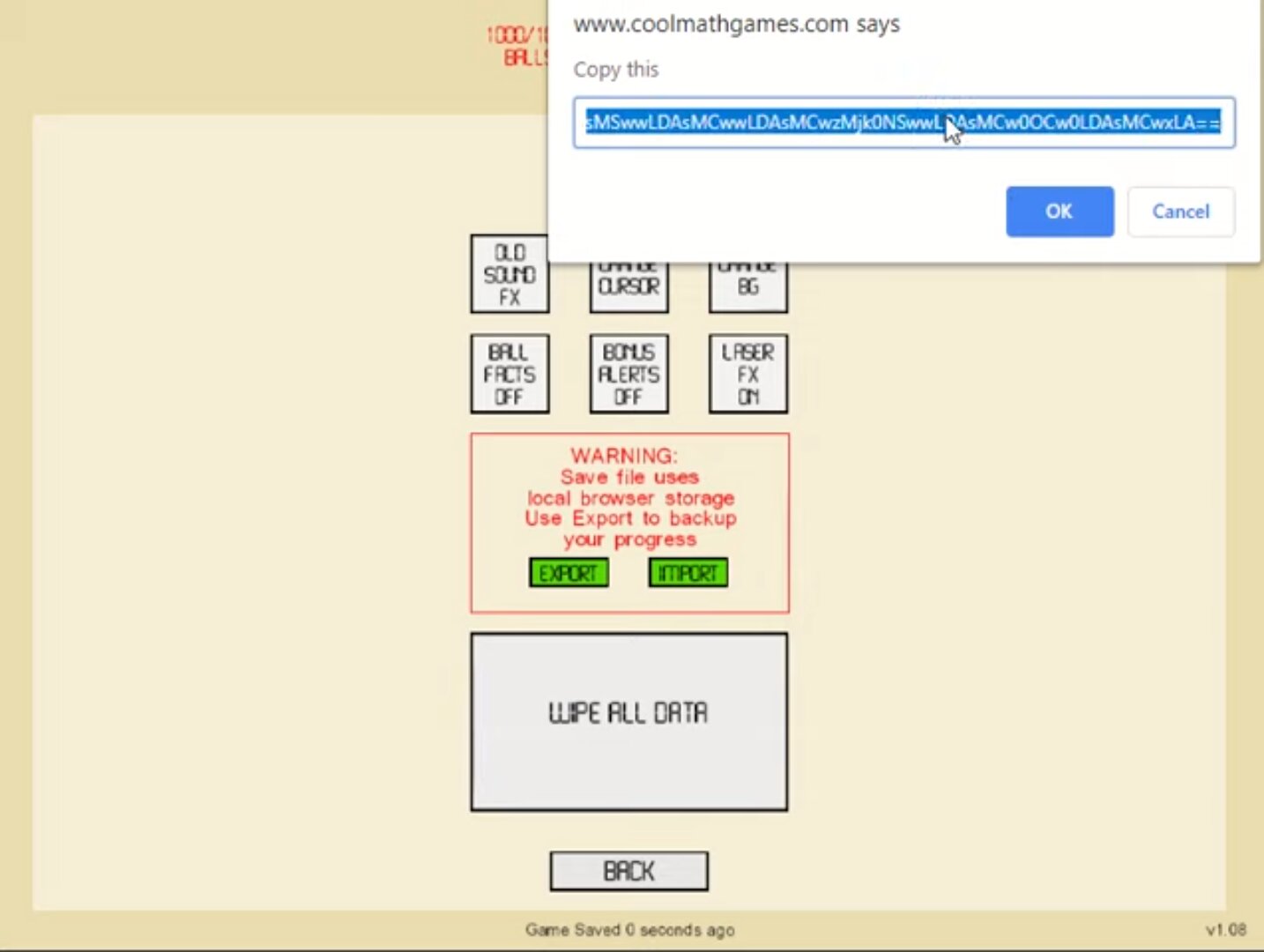 It is important to remember that this bricks code hack available from the settings menu where you can enter codes, and can accept those codes that have not been expired and are still valid at the time that you decide to use them. If the expiration date has crossed, then it may not accept the code. You can also watch youtube videos to understand how to use the idle breakout hack import code. 
Conclusion
With the help of these respective cheat codes, you can level up at a great speed in this classic breakout game. You can also make use of console commands or make your custom cheat code by connecting with people on social media sites like Reddit.