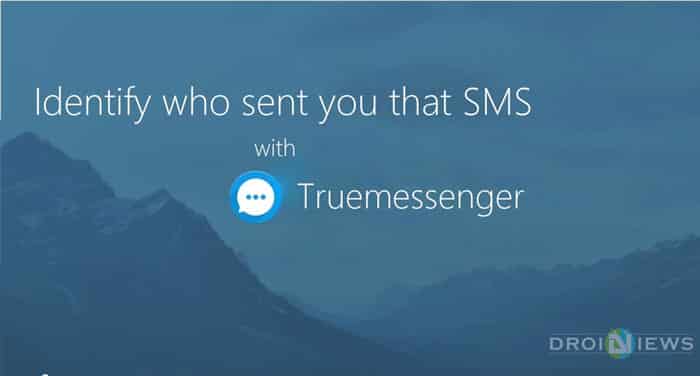 Ever received a message, "Remember me ?" and it comes to your intellectual and memory to point out this unknown messenger. Wonder who is this among the long list of your friends, colleague, teachers or any VIP? Then Truemessenger is just for you. It generally tells you who sent SMS even if they are not in your contact list.
It is an initiative by Truecaller, the same community which made our calling and communication experience better in the past few years. It uplinks the unknown messenger with Truecaller directory which has over 1.7 billion phone numbers worldwide and displays the contact name. The Directory is not precise in developing countries and fails to identify 4/10 numbers.
Truemessenger's spam filter feature is inspired by Truecaller. Spam SMS are common these days and sadly few people are prone to this. Lucky mobile draws, Airtel money gifts, UAE petroleum draws and Honda motor draws –  are spams these days. They contact us via SMS and then continue to thread with an email regarding some heavy price and then request some amount in order to meet transfer expenses.
Sending irritating messages to people has now grown into a cheap trick in the hands of companies and organizations. Now its time to act ourselves, to have an alert and well-filtered security. For the moment this is only possible with Truemessenger. The moment you receive any spam, it alerts you and separates them in the spam section. Our lives are busy and every clink of the notification draws us to our mobiles. Many Telecom services spam our Inbox with various subscriptions and offers. Now mark that number as spam and you will never get interrupted with stinky offers. All you have to is long tap the spam number and uncheck Spam notifications from Settings.
The Advanced filter settings let us offer to customize and set our own filters. You can input keywords, country codes, and numbers. The current version is 1.04 and it is reported that this version is not compatible with Dual SIM on few devices.
TrueMessenger is a must-have app for people who are socially active and have many important business contacts. So go ahead and download the all-new messenger for your device.
Note: The TrueMessenger app has been discontinued now so we linked an alternative app below.
Don't forget to share your experiences with Truemessenger in the comments below.
Read Next: 10 Best Gallery Apps for Android in 2019