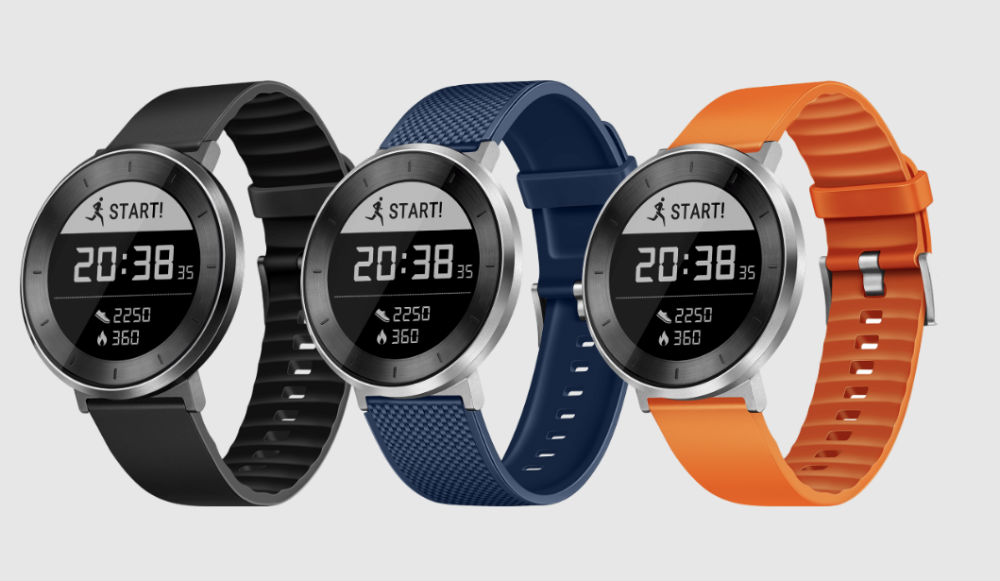 Although initially the Huawei Fit Smartwatch product was intended to be just a fitness tracker, now it seems that it is one of the best smartwatches available on the market. Perhaps its main advantage is the fact that it costs less than a normal smartwatch, plus its design is really cool. With it, you can make sure you don't miss any message or calls and with the help of the sensors you can make improvements to your sleep and to the sports you practice.
You can have the Huawei Fit Smartwatch in a Titanium Grey version that comes with a black sport band or in the Moonlight Silver one, which offers a blue or orange sport band. It was released in November last year. at the moment it costs $129.99, which is cheaper than the Samsung Gear Fit2 competitor, priced at $140, but the latter offers more features, such as a better display and an MP3 player.
The sport band is actually made of plastic, which works fine with the watch casing of aluminum alloy. The matt coat gives it a special look. Moreover, it has a Gorilla Glass 3 display that makes it more resistant. According to Huawei, the product resists in the water at 5 ATM maximum, which means you can use it in showers or for sports where you swear a lot, together with swimming.
There are no buttons on the Huawei Fit Smartwatch device, and if the software crashes, you have the option of connecting a button. You can find it under the charging tray, connected through magnets to the pogo pins. The software is, in fact, a dedicated firmware. Together with the special app, Huawei Wear, you can also use the data with other fitness trackers, for example, MyFitness Pal, Jawbone UP or Google Fit.
Read Next: 5 Health and Fitness Apps to Get Fit for Free at Home