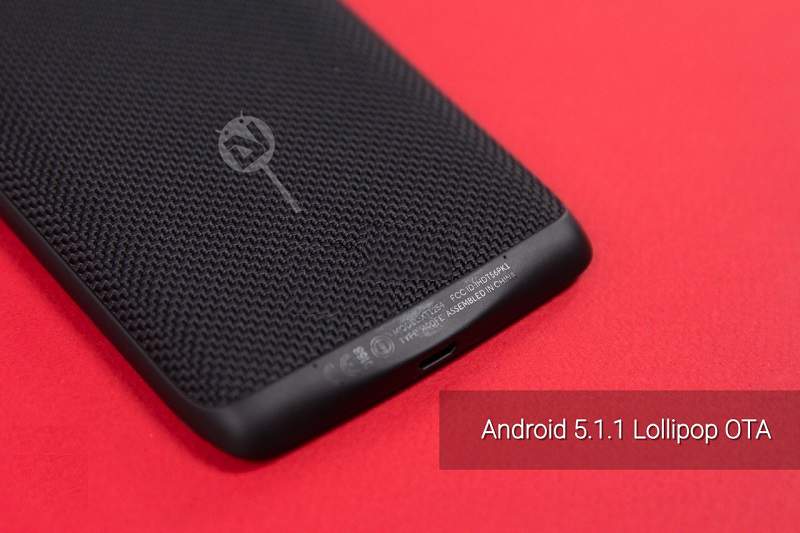 Motorola Droid Turbo users have finally got the chance to enjoy official Lollipop on their devices in the form of Android 5.1 Lollipop OTA update. If you're not aware, this is the first Lollipop update for the Droid Turbo users as Motorola and Verizon went radio silence regarding the update until now. Luckily, Droid Turbo users are directly receiving the Android 5.1 Lollipop update rather than the relatively old Android 5.0 update. Verizon has started rolling the OTA update starting today in an incremental process.
If you're lucky enough, you might have already received an OTA notification on your device. If it's not the case, navigate to Settings » About Phone » System Update » Check for update and look for any Lollipop update ready to install. Once the OTA file is downloaded, the system will ask for your permission to install the update. Since the OTA updates usually take some time to reach all the users, don't be disappointed if you haven't received any update yet.
Luckily, someone has captured the OTA link which can be used to download the OTA file and install it on your device. But before you flash, be sure to have stock recovery installed on your device and the system is unmodified. Or it's better to revert back to stock to install the OTA file without any issues. Don't try to install the OTA file using any custom recovery like CWM, TWRP as this might break the OTA file. Most importantly, this OTA update is compatible only with the Verizon Droid Turbo with model number XT1254, don't use it on XT1255 or XT1220.
Install Android Lollipop OTA Update on Droid Turbo
If you don't have a stock recovery or stock system, install the KitKat firmware.
Download the official Verizon Droid Turbo Lollipop OTA update from the above link and transfer it to your device's storage.
Reboot your device into recovery mode. To do this:

Power off your Verizon Droid Turbo completely.
Press and hold Volume Down + Power together until you see the bootloader screen.
Use Volume Down button to highlight recovery mode and use Volume Up button to select it and reboot into recovery mode.
Now you'll see an Android logo with an exclamation mark. Press and hold the Power button, and then press Volume Up button once to get the recovery screen.

Choose install update from SDcard option from the recovery menu and select the Blur_Version.21.44.12.quark_verizon.verizon.en.US.zip file using volume buttons and use the power button to install the OTA file.
Once the OTA update is flashed, select Reboot System now option to restart your device.
The first reboot will take a tad longer as the system will build up some cache, so be patient. Once rebooted, you'll be welcomed with the Android 5.1 Lollipop interface.
If you need any help, reach us in the comments section below. Savor the sweet Lollipop on your device.
Read Also: Install OTA Updates on via ADB Sideload & Recovery