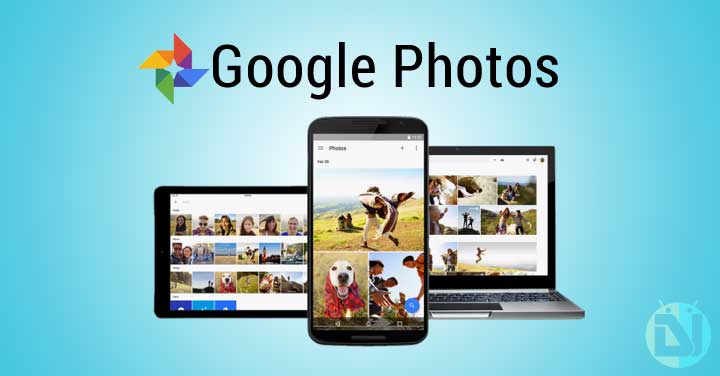 A few weeks back at Google I/O 2015 along with the eagerly awaited Android M update Google also unveiled Google Photos. The successor to its native Photos application that used come bundled with the Google+ app. Google started by first stating that it would now be an independent app, free from the clutches of Google+. Along with the smartphone application, the service extends to the PCs as well.
Now you might be thinking what's so special about yet another photo managing application. Well, Google didn't want to make this just a photo management application and this has a lot of features than meets the eye.
If you like to shoot photos and videos with lots of devices. You have images and video stored on smartphones, tablets, cameras and probably computer hard drives then that means you never have them all in one place to look at, sort, edit, or share. This is the exact problem Google has fixed with Google Photos. The photo organization and backup tool that offers free unlimited storage, along with a service that scans your photos, IDs people and places, and groups everything accordingly.
Here are the things that make Google Photos the one-of-a-kind photo management application out there.
The Assistant
Some of us like to take multiple pictures of the same subject from slightly different angles just to be sure. Most of these repeat photos don't end up being used and just lie there in our hard drives, never to be seen again.
Assistant finds those repeat photos and automatically creates sets and collages. So the next time you go on a selfie rage and you and your BFF start go ballistic with the shutter key, you will end up selecting that sole perfect photo that would eventually go up on your Instagram page and Google Photos will nicely sort and keep the rest ready for you to find and use them again.
Along with these it can also it detects images that are similar and if possible, stitches them together to create panoramas. Even if the idea to snap a panorama never crossed your mind, that's how smart the Assistant is. Learn about 70 useful voice commands for the Google Assistant.
Sharing Photos
Google Photos allows sharing your photos to be quick and painless as well. Simply clicking on the "Share" icon and you can choose whether you want to upload to Google+, Facebook, or Twitter, or opt for a shareable link. Along with this, you can add predefined tags within the app itself so the task of personally tagging each person is handled by the Google Photos app itself.
Searching
Google Photos makes your photos easy to search and returns accurate results based on content, location, faces, dates, tags, etc.
Quality of Images
The free version of Google Photos uploads photos in 'High Quality', which means that images are compressed from their original resolution if original resolution exceeds 16 megapixels. This isn't such a huge deal considering a majority of smartphone photo shoots won't suffer from a major loss of quality. Those using DSLRs and higher quality cameras should note that the images won't be stored in full resolution for free. Instead, you can opt to store them against your Google Drive storage at their full resolution.
Google Photos is the first step Google has taken for providing efficient photo management and storage. We will be seeing a lot more features being added in the future iterations but for now this service is moving in the right direction.
Are you using Google Photos? If so, Do let us know your thoughts on this app in the comments section below.