First, they went white and now they're going dark. Dark Mode is all the rage these days with all major OS developing companies. Google is one of them and the company has been slowly updating all its apps on Android and elsewhere to dark themes. Android Q will officially support a dark mode so Google is probably just getting its apps ready. Google Photos is the latest amongst these apps and you can enable Dark Mode in Google Photos right now.
As with all of Google's dark themes for its apps, Google Photos will also use dark gray backgrounds, and not true blacks. While this isn't quite as battery friendly on AMOLED displays, it's still better than white. Unlike Messages or the Google Phone app, there isn't a toggle to enable dark mode in Google Photos. So to enjoy dark Google Photos, follow the steps mentioned below.
Install the Latest Version of Google Photos
You should already have had the updated version of Google Photos delivered to you via the Google Play Store. First, go to Settings > Apps > Google Photos and scroll down to the bottom to see the version number.
For some dark mode has worked on Google Photos version 4.17 while for some it doesn't work until version 4.18. In any case, 4.18 is the latest version of Google Photos. So if you're not updated, go to the "My apps" section from the side menu on the Play Store and update the Google Photos app if you have a pending update.
[googleplay url="https://play.google.com/store/apps/details?id=com.google.android.apps.photos"]
If you still don't see an update, you can manually download and install the Google Photos APK from APKMirror.
Don't Miss: How to Speed Up Lagging Android Devices
Enable Developer options
For some reason, Google Photos does not have a built-in toggle for dark mode, unlike other Google apps.  However, there is a hidden night mode toggle in Developer options. This toggle is available on Android 8.0 Oreo and above. This experimental system-wide dark mode, which will be official on Android Q, seems to work for Google Photos.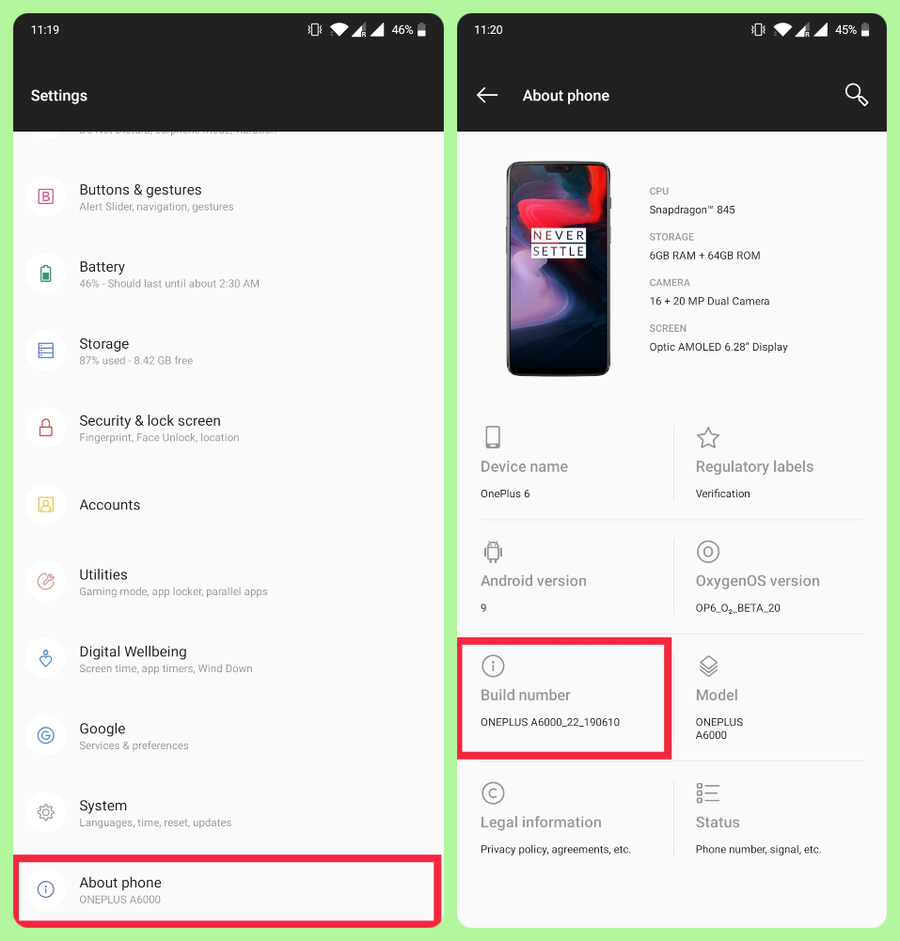 The entire Developer options section is hidden by default. To enable it, go to Settings > About Phone and tap on the Build number 7 times in quick succession. You should then see a toast message that says something like, "You're now a developer."
Must Read: 5 Android Browsers with Dark Mode/ Night Theme
Enable Dark Mode in Google Photos
Go back to Settings and navigate to System > Developer options. Scroll down until you see Night mode. It's just above the DEBUGGING section. Tap on Night mode and select Always on, or Automatic (based on time of day) if you only want to enable dark mode in Google Photos at night.
Enjoy Dark mode in Google Photos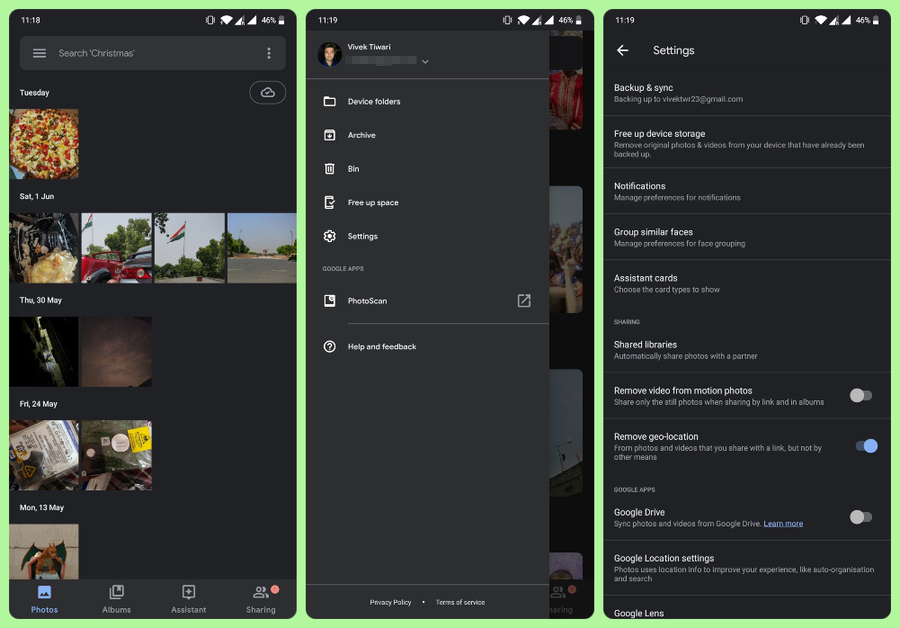 When you've done that, launch Google Photos and you should see a dark gray background instead of a white one. The blue accents are also lighter in shade for better visibility on the darker background.
Read Next: Do Dark Themes and Black Wallpapers Save Battery?