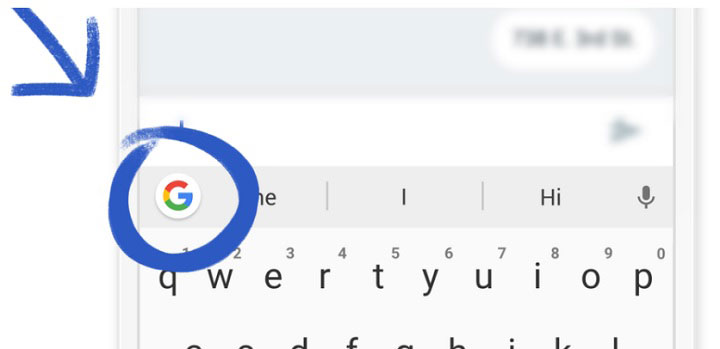 The wait is finally over! Google finally rolled out Gboard in the Google play store. Google first launched Gboard on iOS around seven months ago, which gave users the ability to perform a Google search right inside the keyboard app. It's such an easy and elegant concept, I wonder how no one thought of it earlier. I mean, just think about it.
Earlier, if you had to search for something and you were already using an app, you first had to leave the app, go to Google search, search for the stuff, and copy/paste it to another app in case you want to share it with someone. Not so difficult, is it? We have been doing it for years and are now accustomed to this process.
What's New in Gboard?
Gboard makes this multiple-step process super easy. Now, with Gboard, you don't even have to leave the app you are using as it puts the Google search functionality right in the keyboard i.e. you can search for any information via the keyboard without even leaving the app you are using. So, in a way, Gboard is an app you never knew you needed but once you start using it you'll wonder how you lived without it.
When Gboard was launched on iOS in May earlier this year, Google promised it will soon be available for Android and, seven months later, it is here. Oh and just to be clear, it's not a standalone app.
Gboard actually takes the place of Google Keyboard in the new version 6.0 update. So all you have to do is update you Google keyboard to the latest version. Gboard brings "G button" with it which can be enabled in the app settings. Once enabled, you can perform searches for whatever you want, the results will come up in the form of search cards, and then you can share the search results.
That's basically the major update. Other than the "G button", Gboard also adds a dedicated numbers row at the top, which I was expecting for quite some time and I am glad to finally see it.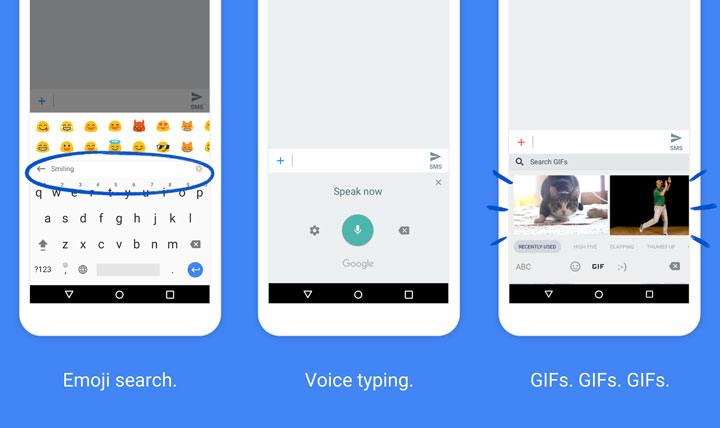 For the multilingual, Gboard adds the functionality of multi-language support. Now you can type in up to three different languages without manually having to switch language modes. It also now supports 36 languages.
Another cool function is the addition of emoji search and GIFs, which, somehow, I could not get to work. But since others are reporting it to be working just fine, I must be doing something wrong and I am yet to figure it out. Other than that, it also adds your recently used emojis on top of the symbols row, which is also a welcome addition.
That's all the necessary updates, I guess. Most of the functionality of Google Keyboard like themes, gesture typing, one-handed mode, etc. still remain available in Gboard. I don't know if it's necessary or not but I would like to point out that Gesture typing has been renamed to Glide typing.
The newly rebranded Google Keyboard, Gboard from now on, is now available in the Google play store.
[googleplay url="https://play.google.com/store/apps/details?id=com.google.android.inputmethod.latin"/]
Read Also: 5 Best Keyboard Apps for Android