Privacy is one of the main issue concerned with the smartphones these days and you will understand it if you have faced a situation where you leave your device on the porch and suddenly someone in your family starts fiddling with it. Well, not all the times you can set a security lock or take app lock measures as they will force a feeble suspicion on you. How about logging into another profile and leave the device without a sweat on your face? If you want to get back the missing Multi user feature on Note 3
'Multi-user accounts' is one of the cool features that has been added in the tablets running Jellybean or later but we have to work around a little to get it on smartphones. Google had thought of it as a tablet-only feature but later realized it would be of great value on phones as well thus implementing it on stock Android Lollipop devices.
However, this feature was missing in the Lollipop update of Note 3 which was leaked a few months back. If you've installed the Lollipop update on your Note 3, you would've noticed it as well. Unfortunately, if you're under the rock for the past couple of months, here's the detailed guide on how to update your Galaxy Note 3 SM-N9005 to Android Lollipop.
→ Update Galaxy Note 3 to Android 5.0 Lollipop
Thanks to stormy_ugur of XDA, Galaxy Note 3 SM-N9005 users can now have this awesome feature on their device. The multi-user mod comes in a simple flashable mod which can be flashed from any custom recovery. The developer warns of an error during switching to another user, but you can ignore it and enter the other account without any issues. However, this mod is a no go for the SM-N900 users.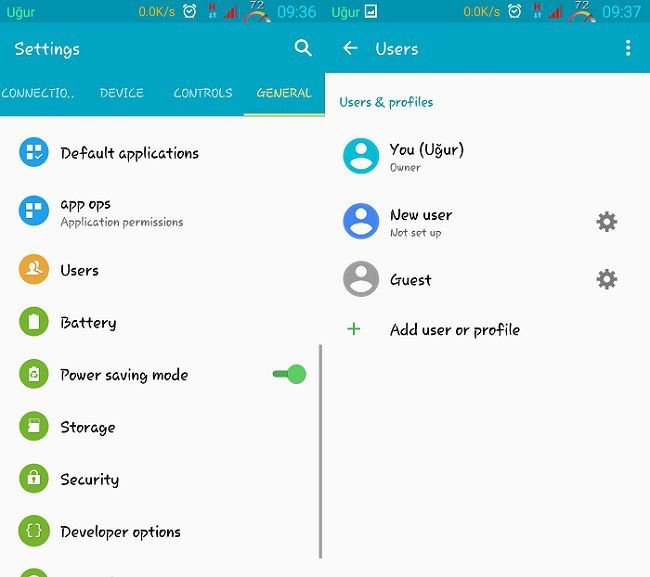 Download the mod from below and flash it from any custom recovery and make sure to wipe cache and dalvik cache after flashing.
If you're an SM-N900 user and still want to get this feature, try adding the below code in the build.prop file of your device and reboot your device. Make sure to take a backup before you go all adventurous as we're are not sure if it works as it should be.
# Multi Users

fw.max_users=3

fw.show_multiuserui=1
Let us know of any issue regarding the tutorial in the comments section below.
Read Next: How to Turn Off or Disable WhatsApp Status Feature