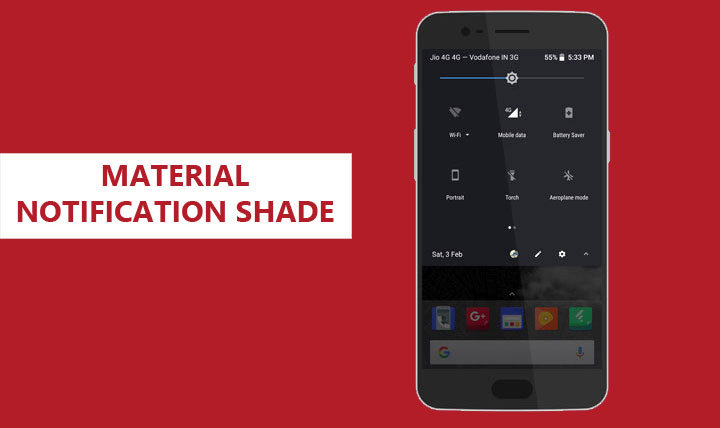 Android Oreo is an awesome update to its previous version. While a majority of upgrades are under the hood, a few visual changes can be seen upfront. An essential one being the change to the light theme from the dark theme. Swipe down the notification bar and you'll notice it's not the way it was before. Now, there's an app called Material Notification Shade that lets you have Android Oreo notification shade on any device.
According to the latest distribution chart, Android Oreo is available on only 0.5% of devices. Hence, not everyone can take advantage of the latest and the best features.
A few weeks ago we shared an article on how you can get some of the Oreo features on non-Oreo devices.
Here's how you can get the Android Oreo's light themed notification shade on any Android device without the need of rooting. For the purpose, we will be using an app called Material Notification Shade by Treydev Inc.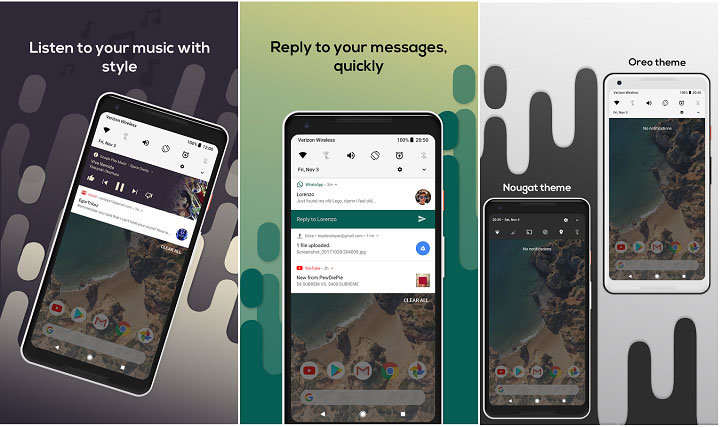 Install the app from the Google play store. It's available for free but does contain ads. Do note that this app isn't available for those who are already running Android 8.0. Ergo, it can only be installed on devices which are on Android 7.0 or below.
Once the app is installed, open it. Tap the toggle at the top to start the app. Now, you'll be asked to enable some necessary permissions like write, drawing, and notifications. The app won't work properly unless you grant the required permissions.
Now, the app is up and running. It's time to theme the notification shade. Tap on Panel themes and select Oreo. There's another option to theme the notifications. Tap on it and select Light. You can also choose any other theme if you like. Since this tutorial is for getting the Oreo-esque look, we are going with the Oreo theme.
That's it actually. Now swipe down your notification bar to check the new light themed notification shade.
By following the above-mentioned steps, you are also getting the colored media playback controls.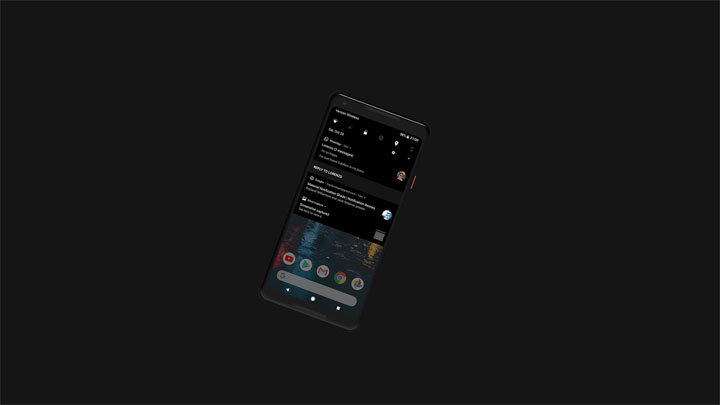 Material Notification Shade isn't limited to the stock theme. You can create your own theme by testing different colors. Not only that, but you can also use custom images as the background instead of solid colors. If the options seem limited, you can get the pro version by spending some cash.
While the app offers a lot of theme options without the need of rooting your Android device, if you have a rooted device, you will get something extra. The way the OS works, a few things are inaccessible unless you root your device. If granted, the app can take advantage of root access.
Read Next: What is Init.d? How to Enable Init.d Support on Android