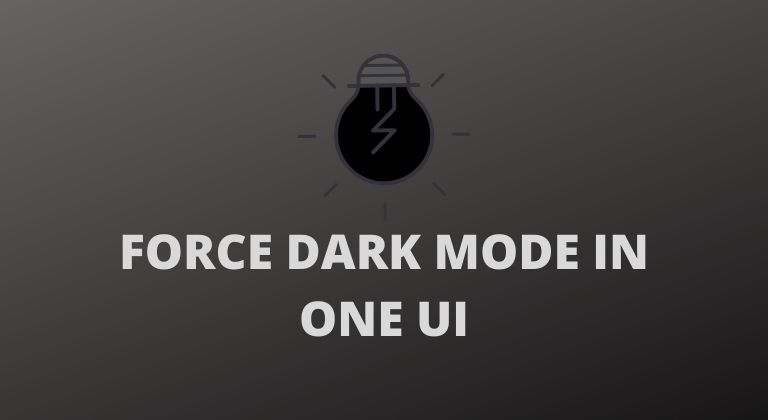 Samsung has begun rolling out the stable One UI 2.0 update with the dark mode for its flagship S10 series launched this year. Next in line for the stable update is the Note 10 series. Interestingly, the company even released the One UI 2.0 update for the Galaxy M20 and Galaxy M30 in India.
One UI 2.0 brings forward several welcomed changes to Samsung's custom skin. And it also carries the Android 10 update along with its privacy enhancements and other features. Additionally, the update brings the enhanced dark mode as well. However, most third-party applications still do not support dark mode.
But thanks to a toggle on the Developer options, users can force apps to use dark mode. This means that certain apps would be forced to use the dark mode even if they do not support it fully. Unfortunately, it does not mean that every app will adopt a dark UI.
Steps to Force Dark mode in One UI 2.0
Follow the steps below to enable the Force Dark mode option on your Samsung device with the One UI 2.0 update.
First off, you have to enable the Developer options on your device.
Go to Settings and tap on About phone.
Then select Software information.
Now tap on the Build number for 7 times consecutively.
Doing this will unlock the Developer options on your device.
Now head back to the Settings page and scroll to the bottom of the list.
You should now see the Developer options show up. Tap on it.
Go to the Hardware accelerated rendering section and then toggle on Force Dark mode.
Check out: 5 Best Hex Installer Plugins For Devices With One UI
After enabling the option, certain applications will now have a dark mode user interface. Although, it's worth noting that you have to enable the system dark mode as well. Thus, enable dark mode via the Notification panel or go to Settings > Display and turn on Dark mode. These are the few apps that were forced to use a dark theme — Flipkart, Amazon Shopping, Flipboard, and Google Pay. Of course, these aren't the only apps that switch to a dark UI when you enable Force Dark mode.
It's also worth noting that you will notice flaws in the UI in apps that are forced to use dark mode. This is of course due to the fact that the app does not actually have a dark mode. Thus, UI flaws are to be expected. Nonetheless, if you aren't pleased with the Force Dark mode results, you can always toggle off the feature.
Therefore, if you've been waiting for your favorite app to receive a dark mode, try to use the Force Dark mode feature. Chances are that it will enable a dark UI within the app. Although, you might not have any luck with that. Nevertheless, having the option to force enable the dark UI in apps is a bonus.