FIFA 23 has been an eagerly awaited release for football enthusiasts, but some players have encountered a frustrating roadblock in the form of an unrecoverable error related to Secure Boot. This error message, stating "Secure Boot is not enabled on this machine," has left many fans unable to launch the game via the EA Desktop App or the Origin client. 
Additionally, others have faced the equally vexing "EA Anti-Cheat Service encountered an error. Please restart the game." message. Some individuals may interpret this to suggest that an other program—like an Origin overlay, a Discord overlay, or even an EA overlay—is blocking the game from starting. When "The Application Encountered An Unrecoverable Error" appears, the game may just crash and not launch FIFA again.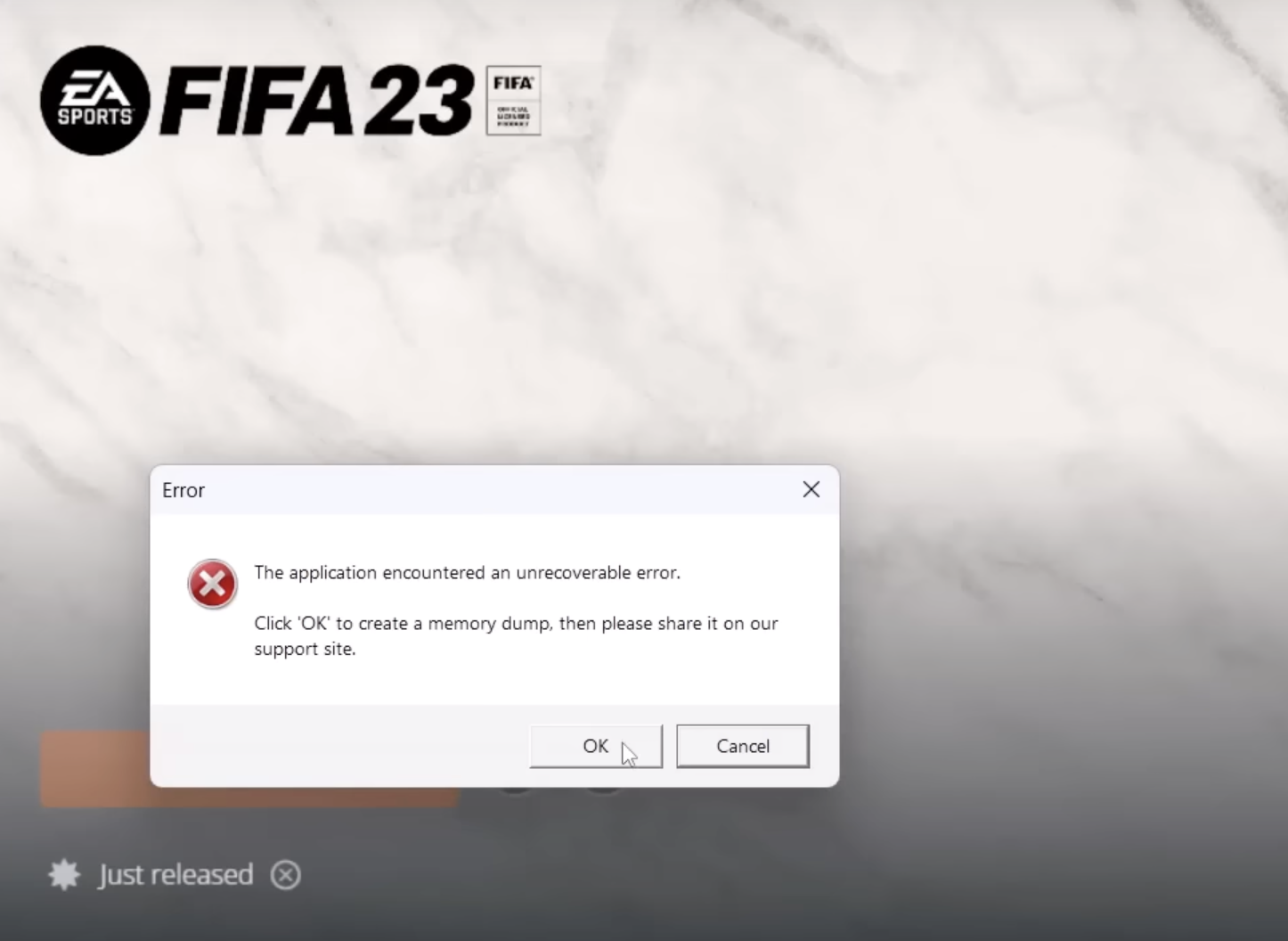 In this guide, we'll walk you through a range of troubleshooting methods to resolve these errors and get you back on the virtual pitch.
Understanding Secure Boot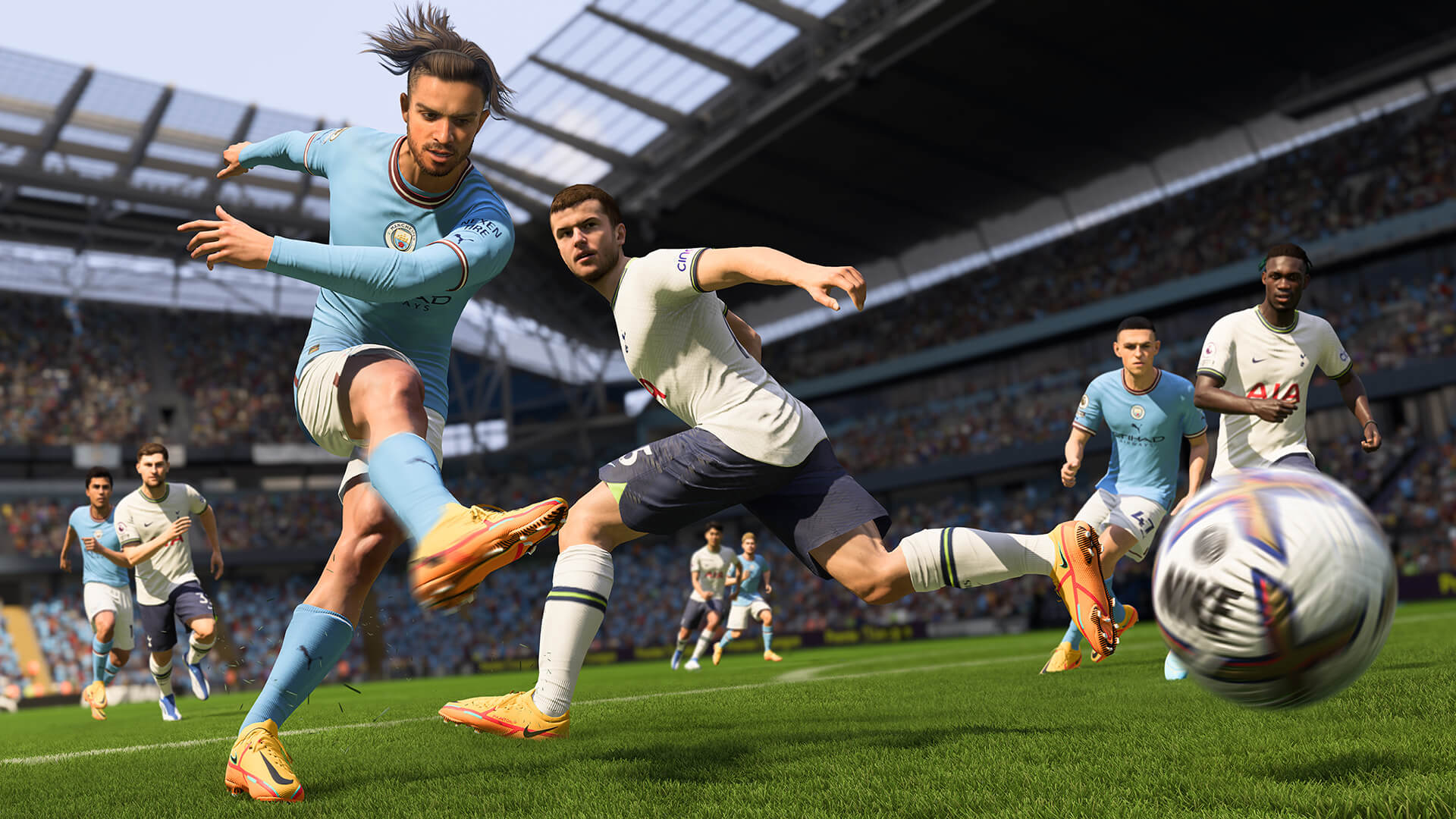 Secure Boot is a crucial Windows security feature. When enabled, it prevents malicious or unauthorized software from loading during system boot-up. Most modern computers have Secure Boot enabled by default, as it is integrated into the BIOS of the motherboard. However, on some older Windows machines, Secure Boot might not be enabled or even supported. If your system does have Secure Boot but it's inactive, we'll guide you through the steps to enable it.
Troubleshooting Methods
1. Running Origin as an Administrator 
Launching Origin with administrator privileges is a crucial step in preventing conflicts with User Account Control. To do this, start by clicking on the Start menu and searching for "Origin." Once located, right-click on the Origin installer file and select "Properties." 
Within the Properties arrow, navigate to the Compatibility in the given components. Here, check the box that says "Run this program as an administrator." Finally, apply the changes and click OK. By following these steps, you ensure that Origin has the necessary permissions to function smoothly, reducing potential conflicts during gameplay.
2. Updating FIFA 23 
Regularly checking for updates ensures you're running the latest version of FIFA 23. The process varies depending on your gaming platform. For Origin users, launch the Origin client, go to the Library, right-click on FIFA 23, and select "Check for Update."  
Steam users should open the Steam client, navigate to the Library, right-click on FIFA 23, and choose "Update." Epic Games Launcher users can open the launcher, go to the Library, click on the three dots next to FIFA 23, and select "Enable Auto Update." This simple step helps ensure that you're benefiting from the latest bug fixes and improvements in the game.
3. Verifying the Integrity of Game Files 
Corrupted or missing game files can lead to gameplay issues. Luckily, game launchers come equipped with a built-in feature to verify and repair these files. For Origin users, launch the Origin client, go to My Game Library, locate FIFA 23, click on Settings (represented by a gear icon), and select "Repair." 
Steam users should launch Steam, go to the Library, right-click on FIFA 23, choose "Properties," go to the Local Files tab, and select "Verify Integrity of Game Files." Epic Games Launcher users can open the launcher, go to the Library, click on the three dots next to FIFA 23, and select "Verify." This process ensures that your game files are in optimal condition, resolving potential issues.
4. Whitelisting FIFA 23 on Security Programs 
Preventing interference from antivirus or firewall software is crucial for uninterrupted gameplay. To achieve this, follow the provided steps to manually whitelist the FIFA 23 game file. This involves change settings, locating the exclusion or whitelist options, and adding FIFA 23 (specifically, the executable file) to the list of trusted applications. By doing so, you grant the game the necessary permissions to run smoothly without being flagged by your security software.
5.  Repairing Easy AntiCheat (EAC)
The Easy AntiCheat service plays a pivotal role in ensuring fair gameplay. In case it encounters issues, it can be repaired by running the EasyAntiCheat_Setup.exe file as an administrator from the game's installation directory. This process initiates a repair game operation, addressing any potential discrepancies in the Easy AntiCheat service and allowing for seamless gameplay experiences.
6. Enabling EasyAntiCheat Service
Ensuring that the Easy Anti-Cheat service is active is essential for a smooth gaming experience. To do this, access the Services menu by pressing the Win+R keys to open the Run dialog box, then type "services.msc" and hit Enter. In the Services window, locate the Easy Anti-Cheat service and ensure its Startup type is set to 'Manual'. If not, right-click on the service, select "Properties," and adjust the startup type accordingly. 
7. Reinstalling Easy AntiCheat Service 
In some cases, issues may arise from the Easy AntiCheat service engine. Reinstall it manually from the game's installation folder can often resolve these problems. This step ensures that the Easy AntiCheat engine is in prime condition to maintain fair gameplay.
8. Enable Secure Boot
Secure Boot feature is a vital security standard designed to protect your computer from external malware and attacks. If this feature is not already enabled, accessing the BIOS or UEFI menu during startup is necessary. From there, navigate to the Boot tab and then to the Advanced menu. 

Locate the Secure Boot menu and ensure it is enabled. Save and exit according to the on-screen instructions. This process provides an additional layer of security, enhancing the protection of your system.
9. Reinstalling FIFA 23 
If all else fails, a complete reinstallation of FIFA 23 may be the solution. Begin by accessing the Control Panel from the Start menu, then click on "Uninstall a Program." Locate FIFA 23, right-click on it, and select "Uninstall." Confirm the uninstallation if prompted. Once completed, restart your PC to apply the changes. 
Then, revisit your specific game launcher (Steam, Origin, or Epic Games Launcher) and proceed with reinstalling FIFA 23. Consider installing it on a different storage drive to minimize the risk of potential disk-related issues. This comprehensive reinstallation process aims to provide a fresh start for the game.
If none of the aforementioned methods prove successful, reaching out to EA Help or reading manufacturer guidelines might help. 
Conclusion
We hope this guide proves invaluable in resolving the FIFA 23 Unrecoverable Error and Secure Boot issue for PC gamers. By following these steps, you can enjoy the game without the frustrating roadblocks. Should you have any further questions, feel free to comment below. Get ready to experience the beautiful game like never before!
Also Read: Is Video Gaming Safe for Kids?