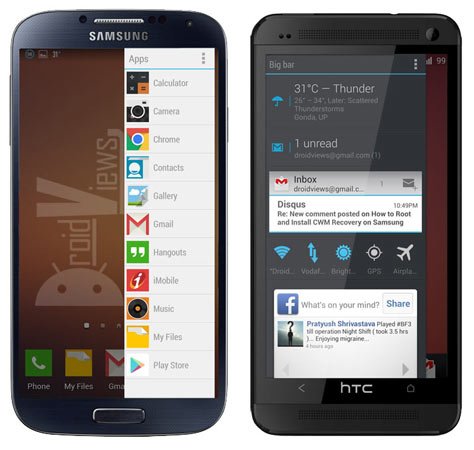 Modern life has become very complicated and the technology it relies so heavily on is growing more and more simplistic. Being depended on technology for every task, we have become accustomed to ease and speed. Less effort and less time— these are the things we expect while doing anything. Our phones being no exceptions, we like things done at the blink of an eye. Being able to do various things at a time and switching from one task to another with ease lies at the core of any good smartphone. Thanks to the multitasking feature that makes such things possible.
Multitasking is one of the most striking features of a smartphone and the most desirable quality of true multitasking lies in its beings easy to access from any interface of a device. Being loaded with an expandable notification drawer and a task manager, Android really gives us the flexibility of task-switching. At the same, there is no limit to what extent a thing can be made easy and intuitive. The app we are going to talk about today is probably the best example of ultimate multitasking.
Developed by Leducbao from XDA, the Sidebar Plus app is the embodiment of true multitasking every smartphone user dreams of. You might find various sidebar applications at the Google Play and we have discussed some of the good ones here too, but this app eaves them all far behind. It is really unique in its own way!
Sidebar Plus adds and improves on the features found on any app of its kind and in doing so, becomes different from all its predecessors. The apps is still in beta but it performs well. It has a full-fledged settings panel that lets you customize the every bit and byte. With this app, you can create not one but various sidebars according to your preference. Each of the sidebars can contain  a variety of  items like apps, quick settings, widgets, contacts, messages, weather, and extensions like Gmail, DashClock, calendar etc.
Sidebar Plus allows you to change the visual style of the sidebars with light, Holo and dark themes.You can personalize things like trigger area width and height, vertical positioning and alignment of the sidebar. In the screenshot below, you can see an example of 4 sidebars with 4 trigger area for each of them. You can change the order of the sidebars by dragging the 3 dot blue handle up or down.
By tapping on each sidebar name, you can see further customization options like themes, icon style, sorting order, opacity of a specific sidebar, etc.
Sidebar Plus is a very promising app and as new versions with new features and improvements being introduced in future, it will become more useful. We recommend this free app to all. Must give it a shot if you like multitasking with multiplicity!