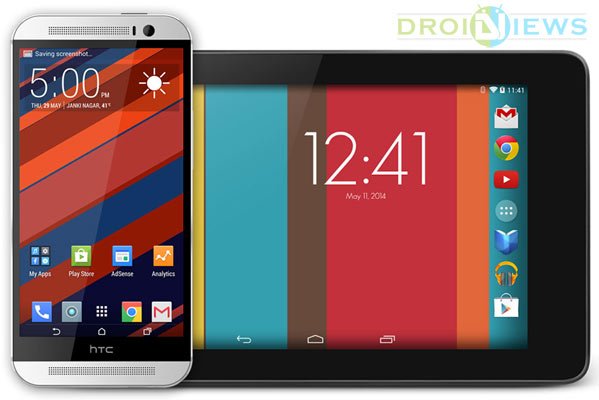 Anything, however good it may be, loses its charm with the passage of time. Human nature keeps seeking change for novelty and freshness and when it comes to smartphones, our interest keeps renewed as long as we are able to customize them to our peculiar needs and tastes. We cannot change our device every other day but we can change its different aspects to experience newness.
Thanks to Android that lets us customize our devices in more different ways that any other operating system for smartphones. An Android user can try different lockscreen apps, home launchers, icon packs, widgets, live wallpapers, custom ROMs, mods and so on. While some of the things mentioned above demand root access on an Android device, there are others that can be done on any Android device.
At DroidViews, we understand the importance of customization and that's why we keep sharing awesome goodies such as wallpapers, tones, interesting apps, etc. quite frequently. Going a step ahead, today we are going to share with you a very beautiful live wallpaper app named Every Stripe Live Wallpaper. I have been using it for a couple of days and think that it's one of the best live wallpapers for Android available today.
Every Stripe Live Wallpaper, as its very name says lets you enjoy colorful stripes on your device's screen with animation effect. What makes it more amazing is a bunch of presets provided by the app developer. Every Stripe Live Wallpaper is has a minimalistic look that catches eyes at the first glance. It combines awesome and simplicity!
Besides the color presets that come with the app, Every Stripe Live Wallpaper also lets the user to create his/her own color theme with the provided color palette.
The options for customizing your stripe live wallpaper does not end here. Every Stripe Live Wallpaper offers even more. It lets you set your favorite color palette so that you can enjoy them randomly at preferred time intervals, or simply switch between them by double tapping the screen. You can play with angles of the stripes for the sake of variation, determine the speed of animation and complexity of the stripes.
With all being said, there is nothing more to reveal about Every Stripe Live Wallpaper. We highly recommend this beautiful live wallpaper that does not falls too heavy on the battery and comes free. Download it from the Google Play Store, try it yourself and share your thoughts about it. Cheers!
Do Not Miss: