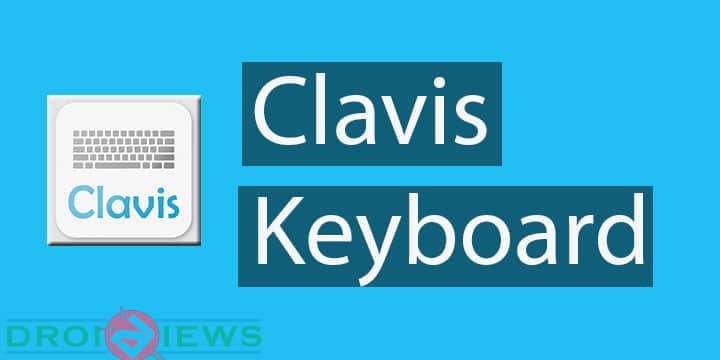 If you own a Android tablet and do lot of typing on it, whether it is mails or documents for your Project or any other typing work you need to do, you probably find it difficult to do so with the stock keyboard. The pre-installed keyboard is not optimised for the big screen of your tablet has and switching between alphabets and numerics is just too cumbersome while typing a mail or a document. Or if you are the one carrying a separate keyboard with your tablet, there is no need to.
The keyboard by Theophrast, i.e. Clavis Keyboard is just the right choice for you. Clavis Keyboard is a keyboard replacement application for your tablet. It takes advantage of the big screen of your tablet by giving all the keys you find on your PC keyboard on the one screen itself, so no more switching between alphabets and numerics. It has full PC like keyboard layout, including Ctrl, Alt and Shift key and the arrow keys. This gives you the ability to use shortcuts like CTRL + C to copy selected text or CTRL + V to paste it, just like you do it on your computer.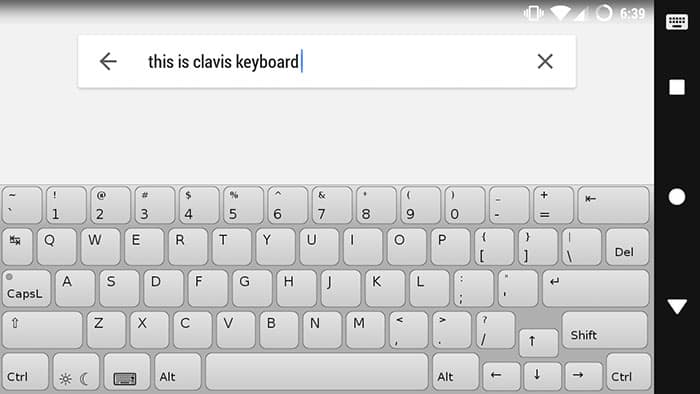 FEATURES:
Modifiers Keys: Type special characters quickly using Ctrl, Alt and Shift keys
Shortcuts/Hotkeys: Cut-copy-paste just the way you are used to, Ctrl + X, Ctrl + C, Ctrl + V
Themes: Customize the look of your keyboard to our liking.
Supports 7 layouts for now including: US, GB, DE, FR, IT, BE, HU,more to come soon
Move cursor using arrow keys.
Special macros can be set for the frequently used text
Special Shortcuts:
Ctrl + I: Change the first letter of the word on the left of the cursor form lower to uppercase and vice versa.
Ctrl + W: Open web browser.
Ctrl + M: Open new email. If some text is selected it will be inserted in the mail.
Ctrl + G: Google the selected text.
Exploring the Settings menu for this app you will find lot of options to customize your keyboard. You have the following useful options in the settings menu:
Language & Layout: Choose the language you are using to type.
Appearance: Allows you to perform visual changes to your Keyboard, allows you to change themes, adjust keyboard height in both Landscape and Portrait modes.
Behaviour: It has several options to further optimize the way you type. You can enable long press for changing day/night themes, settings and Capslock keys to prevent accidental activation of these keys. You can enable double tap spacebar to insert '.'.  Several other useful options are present check out them to improve your typing.
Macro Settings: Lets you define 10 macros for the frequently used text.
SCREENSHOTS:
Clavis provides best typing experience on your tablet. Everything about it compels you to switch your keyboard to this one. It has plenty of predefined shortcuts that makes your typing faster. Ability to set your own Macros save you  a lot of time, set one for your email address, helps a lot. Customize the look of it using Themes.
The keyboard is free to use but leaves its signature on the mails you type using this, can be removed by buying the pro version for $2.99. Do try this out and let us know your experience with this keyboard.