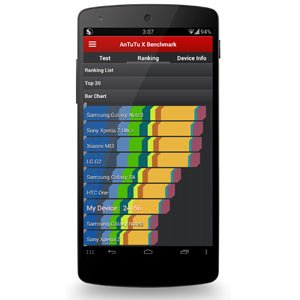 Good performance always lies at the core of our mobile experience. It is our concern for fast performance out of our phone or tablet that adds to our curiosity about the hardware specifications of a device before buying it. You might own a high-end device with pretty handsome features and might even be happy with its performance, but the desire to enjoy even more speed, more free RAM, more battery backup and better performance always remains at the back of our mind.
It is this desire to get the best possible performance out of our phone or tablet device that makes us root it and keep trying different apps, mods, tweaks and custom ROMs. Just as you do, we also keep looking for anything that could be of some use to you. Today, we are going to share a performance mod for Android devices running an AOSP or CyanogenMod based ROM.
The PurePerformances™X mod for Android devices is not just a single mod but a collection of modified scripts that tweak and optimize the system properties of your phone to improve its performance and battery backup. The mod has been packaged by jameseytickner from XDA who has compiled various mod scripts by different modders into one.
Features of PurePerformances™X Mod
General Tweaks and Optimizations:
System performance improved at 360°
Better management of RAM
Improvements in graphics: Pure Dithering Plus™  and AOSPA 3.60 tweaks
Multimedia scan-time reduced
Network Improvements: 3G-like experience even in 2G mode
SQlite database optimizations
Better benchmark scores on AnTuTu
Startup time reduction
Reduces lag delays drastically
Automatically cleans the system, cache and dalvik regularly
Automatic Zipalign on each boot
Battery Related Tweaks:
Significantly less battery drainage
PureWakelocks™ learns the processes that consume too much battery and stops them
Reduces system services while device charging for faster charging
Battery calibration on every boot
Disable system animation when battery is low
build.prop tweaks
Graphics and Screen Optimizations:
Non-aggressive dithering to save CPU
GPU is turned off when the device is locked
Bravia Engine integration
CrossBreeder
Adrenaline Engine
Pure Graphic™HD
V6 Supercharger
Generates video entropy like Seeder)
CPU, Governors, I/O Schedulers:
Slight improvement in the scaling of the frequencies
Lightens CPU load by switching the workload to GPU rendering
Download
PurePerformances_X_CM.1.4.zip     [Mirror Link]
Requirements
A rooted Android device with CWM/TWRP Recovery
An AOSP or CyanogenMod based ROM installed on it.
Flashing PurePerformances™X Mod
Having getting familiar with the features of the PurePerformances™X mod for Android devices, if you feel that the mod is worth giving a shot, download it from our link above and flash it via ClockworkMod or TWRP recovery. Are you ready to enjoy amazingly fast performance on Android devices? Just follow the installation steps provided below:
Download and copy the mod file in ZIP to you device.
Boot your phone into recovery mode.
Wipe dalvik cache. TWRP users can find this option by tapping on Wipe> Advanced wipe.
Backup your current ROM using the Backup option in CWM/TWRP.
Go to install option, navigate to PurePerformances_X_CM.1.4.zip file, select and flash it
After installing the mod, do not forget to fix permissions in recovery. You can find it under Advanced options.
Finally, when all done, reboot your phone.
After your device boots up, you should notice significant improvements in is performance. In case you do not want this mod, just restore your backed up ROM. Cheers!