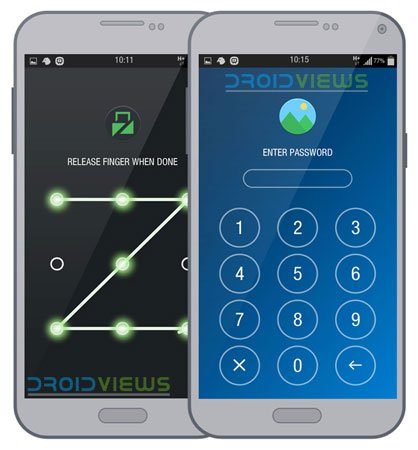 If our desktop and laptop machines are personal computers, our smartphones are probably the perfect examples of extremely personal gadgets. They are our best companions with whom we spend more time than our best friends and even our most intimate relations.
In our times, smartphones have broken the barriers of of being just a tech gadget that is used to make calls, receive messages and similar jobs. We now use it in ways where the thin line between personal and professional life almost burs. Our smartphones keep our contacts, personal pictures, videos, documents, emails and all kind of sensitive data that we might not wish others to peep into.
Since our phones are the containers of our darkest and deepest secrets, we do not want others to access in case it is lost. There are situations when we have to hand over our device to our family members, or lend it to a friend or even a stranger. Well, there is nothing bad in handing over our phone to others, but when it also means leaving our personal information and secrets to the disposal of others, we need to think twice!
Android users have a very big app market with millions of free and paid apps. So, it's quite obvious that you can find one or more apps for helping you do things. There's really no scarcity of apps that can lock apps on your Android device, but there is no limit to which one app can be better than its peers.
The Google Play store has been hit by a new security app that can lock your desired app and save it from unauthorized access. Lockdown Pro is a free app but it has all professional features found in paid app locker apps. It helps you keep your private data really private. Using this app, you will be lock apps on Android easily.
Lockdown Pro uses the camouflage of force close error when somebody tries to open the protected apps. Thus, it cleverly hides the fact that the app has been locked out intentionally. Here is list of features of the app:
Lock apps in one tap
Set auto lock to newly-installed apps
Supports location based lock and unlock
Active lock apps with a SMS
Three lock modes: Pattern Lock, Classic Lock and Calculator Lock
Fake force close error message to distract from unauthorized access
Random keyboard password
Time PIN password
Themes store to choose themes from
Ad-free
Prevent uninstall Lockdown Pro from Settings> Security> Device administrator
Hide Lockdown Pro app icon from app drawer
Lockdown Pro has a beautiful user interface and it supports pattern and PIN security. The app has extensive set of options for customization.
Of all apps of its kind, Lockdown Pro is so far the best. We highly recommend this ad-free, clean and useful app to all those who have some secrets to keep.