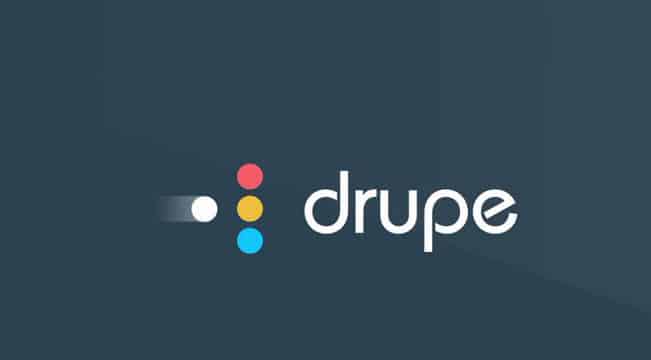 Drupe is a new take on contacts. It's made to bring all your contacts and communication apps (Hangouts, WhatsApp, Messenger, etc.) together in one place, but more importantly, you can get to it from any screen as it constantly floats on your screen. It easily blends with the interface so that you don't feel annoyed.
Using The App
Using Drupe is very simple. Four vertical dots constantly keep floating on the screen and if you don't like the position of it, long press it to move it around. So, after you are done setting up the position, touch it to open the app. Basically, your screen is divided into two parts – on the left you have your automatically generated contacts whom you contact the most and on the right you have all the communication apps installed in your phone.
Now, the contacts list is customizable – swipe right on the contacts area and it will be replaced with the recent contacts. So, you've got two options – favorites and recent contacts, choose whichever you like.
Instead of navigating to an application and typing in your friend's name to get in contact, all you need to do is open drupe, select the friend you'd like to contact and drag their image over to the app you'd like to use. If you can't find a contact on your list, just click the search bar on the bottom of your screen to search the contact.
Another cool feature is to use this app to launch other apps quickly. After opening the app, instead of dragging the contact to the app just click on the app to open it.
You should spend some time exploring the settings as it has some nifty functions (like communication apps to be shown on the main screen, ways of opening the app, themes, etc.) which can improve your experience.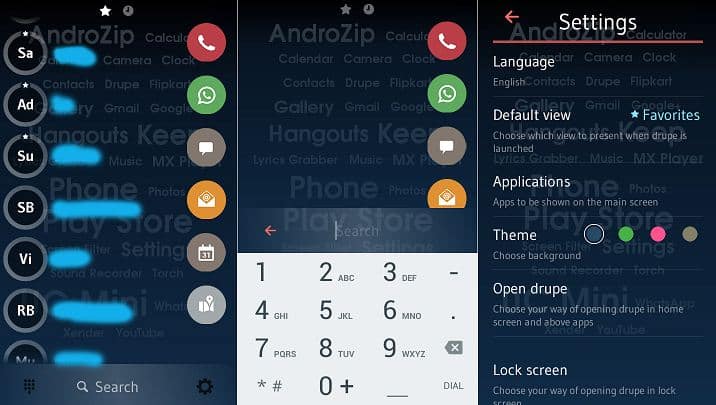 Conclusion
As a whole, Drupe has a nice concept which has been executed properly. It's incredibly smooth, convenient and customizable. Although, swiping the dots to access contacts might take a bit of getting used to. During the testing phase of one week, many times I forgot about the dots and choose the native route to contact someone.