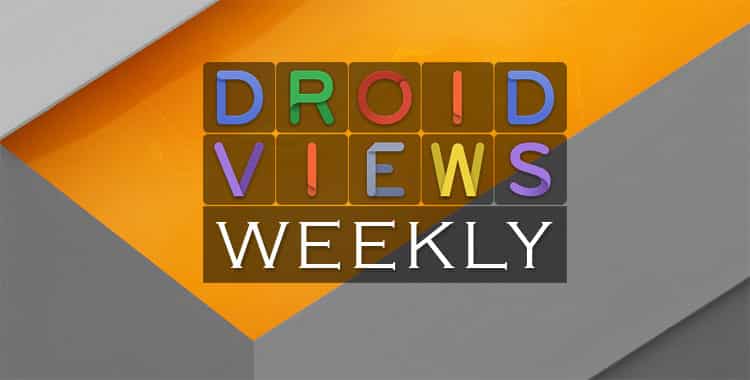 Welcome to the seventh round up of DroidViews Weekly. There are tons of apps and games in the Google Play Store and hundreds are added every day. Although we, at DroidViews, try our best to cover all the amazing apps and games on a daily basis, we cannot review each and every one of them.
That's why we have started this new section where we will share with you 10 new/old/recently updated less known apps and games which we find useful and fun but were not able to share with you earlier. This will be a weekly round up.
1. xSpelled
xSpelled is an addictive word game. It works like this each level has a randomized letter bank that players use to spell as many words as possible before the timer runs out. Beware of strikes that occur when a word is spelled incorrectly as you just have 3 strikes.
2. Flippr
Flippr lets you access widgets and shortcuts from any screen. You can access your widgets while using any application or game without returning to the home screen. What it does is it creates bubbles with quick access to widgets and shortcuts that can float over any screen.
3. Essential Calls Lite
Essential Calls lets you create a list with the contacts that really matter to you and easily adjust it in the future. By activating the app, your phone will automatically be switched to ringing mode when you receive a call or an SMS from the selected contacts. At the end of an essential call, your phone will be switched back to silent mode.
4. FreshCoat
Via FreshCoat you can create your own wallpapers. You can either edit an existing photo from your gallery or create a new wallpaper with solid color or gradients and add some amazing effects to it. In the end you can set that image as your wallpaper.
5. Jet Ball
Jet Ball is a new take on the famous brick-breaking game called Arkanoid. It has 140+ levels and 30+ bonus. It also has the auto-save function.
6. Murtastic
Murtastic is sort of similar to FreshCoat but instead of static wallpapers it lets you create live wallpapers.
7. Newsbeat
Newsbeat is a news app (as the name suggests). It is for those who are too busy to read news every day. Newsbeat collects the most important news of the day and then reads them to you. Yes, AUDIO NEWS!
8. Boom Dots
Boom Dots is a single-tap reaction game that will keep you hooked for hours! Tap to make your dot-dash forward, and hit the moving dots. Boom! Keep going up! The game features 200 missions for you to complete, and 20 unlockable themes.
9. txtWeb
txtWeb allows you to access almost unlimited information across categories including sports, entertainment, jobs, social network, education, news, finance and more. The good news here is that the required information can also be accessed via SMS in case you don't have internet access.
10. Focus
Focus is a gallery replacement with all the basic features that a gallery should have and some more. If you are looking for a gallery replacement then this one is a good choice.