Downloads
Tether is a cryptocurrency, but it doesn't quite work like Bitcoin. Here's everything you need to know about Tether and its
The easiest way to enhance your drone flight experience is to incorporate your mobile device. Here are some of the best drone apps for
Samsung revealed One UI Watch. This new software skin will live on top of the as-yet-unnamed wearable software from Samsung and Google.
An early build of Windows 11 leaked recently, and here are the five big changes we can expect with this update, that should get you
OnePlus' Oxygen OS started out as a "breath of fresh air." Now, the company seems to constantly be on damage control.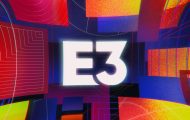 Finally, E3 2021 has begun. Elden Ring This year's version is completely digital, but that doesn't mean it is not full of
 Are you concerned that a person is spying on or monitoring your Android phone? If that's the case learn what you could do.
To say that PUBG Mobile is popular in India would be an understatement. With over 175 million downloads, a 24% share of lifetime