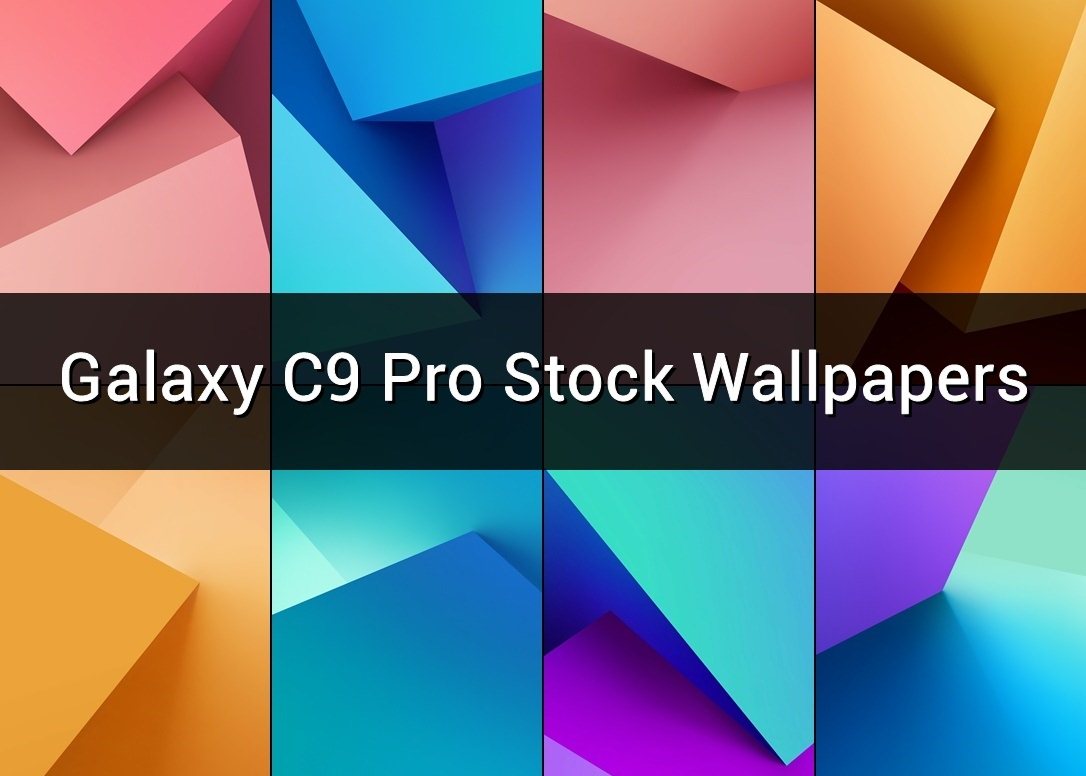 Samsung is well-known for its wide variety of Android devices. It aims all the sectors of the market and releases smartphones in various price brackets. The Galaxy C9 Pro was released last month with a mid-high price tag and some mighty specifications. The device comes with dual SIM support and it's 4G enabled. One noticeable feature is that the device is extremely thin measuring at 6.9mm. However, it's on the heavier side with 189 grams, thanks to the massive 6-inch AMOLED display with Full HD resolution. You'll love the bright and clean Galaxy C9 Pro stock wallpapers that come preloaded on the device.
The Galaxy C9 Pro has a premium Samsung grade AMOLED screen with 1080p screen resolution. So, it comes down to around 367 PPI pixel density, and you'll love the screen quality. The device is powered by Qualcomm Snapdragon 653 which is a 1.95GHz octa-core processor and coupled with a massive 6GB RAM. The Adreno 510 GPU is enough for the graphical needs of any regular Android user.  One of the best specifications of the C9 Pro is that it comes with 64GB onboard storage along with SDcard support up to whopping 256GB. The device is backed up with a gigantic 4000mAh non-removable battery with fast-charging capabilities which is more than enough for daily use.
You'll get a 16MP primary camera with f/1.9 aperture and dual LED flash at the back. On the front, you'll get a 16MP selfie camera with f/1.9 aperture. So, as you can imagine, you can capture some brilliant photos with this device. Other notable features include USB Type-C port, fingerprint sensor, NFC and FM Radio with RDS, Bluetooth v4.2, NFC, GPS, etc… The Galaxy C9 Pro is a perfect monster for those who are looking for a big device with powerful specs and beautiful screen.
Download Samsung Galaxy C9 Pro Stock Wallpapers
As mentioned earlier, the device comes with some beautiful stock wallpapers which will look good on any smartphone. A total of 8 Full HD Galaxy C9 Pro Stock wallpapers are available for download. You can get a quick preview of these wallpapers from below.
If you like the Galaxy C9 Pro stock wallpapers from the preview, you can download them in a single Zip from below.
Also download: Download Samsung Galaxy C5 and C7 Stock Wallpapers
If you love stock wallpapers, make sure to browse our Wallpaper Section to download thousands of high-quality stock wallpapers from different devices.
Related Downloads: