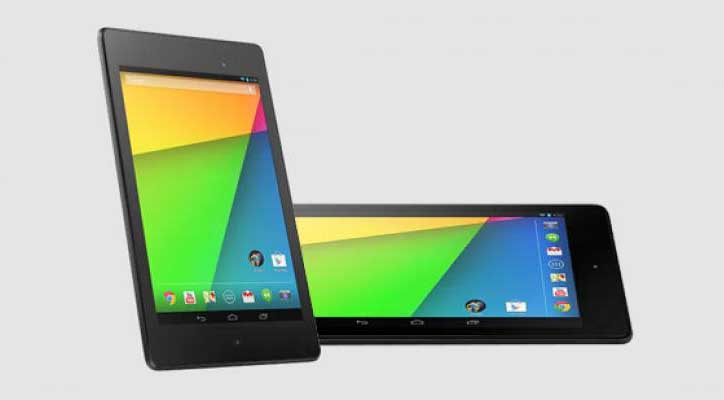 If you love customization and keep playing with the look of your homescreen frequently, you must be a hardcore wallpapers fan. All of like to be greeted by a beautiful background as soon the screen of our computer, tablet or smartphone turns on. With that said, here are the Nexus 7 2013 wallpapers for you to download in FHD resolution.
Most mobile device manufacturers release a new set of stock wallpapers with new devices and in most cases, these backgrounds look stunning. Some of them become the emblem of a device with which they are released.
Recently launched Nexus 7 2013, just an incremental upgrade of the original Nexus 7, does not feature a lot of new things but they are still there. The same goes with the stock wallpapers this new tablet comes preloaded with. The only new wallpaper that you can see in the post image above is pretty eye-catchy as it really looks amazing despite its being simple.
Of course, there are dozens of other wallpapers too but all of them are the same as seen on previous Nexus devices. The only thing that makes the wallpapers from Nexus 7 2013 a little different is the very resolution of the pictures. There are 36 backgrounds inside the pack in full HD quality. While the common height of all the backgrounds from the new Nexus 7 is 1920 px, their width differs from each other.
You can grab all 36 official wallpapers from Nexus 7 in a single zip from below. Download and extract the zip onto your computer and copy them to your device, in "Images" folder for convenience. You can apply the wallpapers from Settings> Display>Wallpapers or directly from your phone's homescreen by tapping and holding the screen and selecting the wallpaper. If you have an HTC device, go to Settings> Personalize and select wallpapers. Alternatively, you can also set wallpapers on your Android device from within the Gallery app.
Download Nexus 7 2013 Wallpapers
Nexus7_2013_FHD_Wallpapers.zip  |   Mirror Link
Download More Cool Stuff: