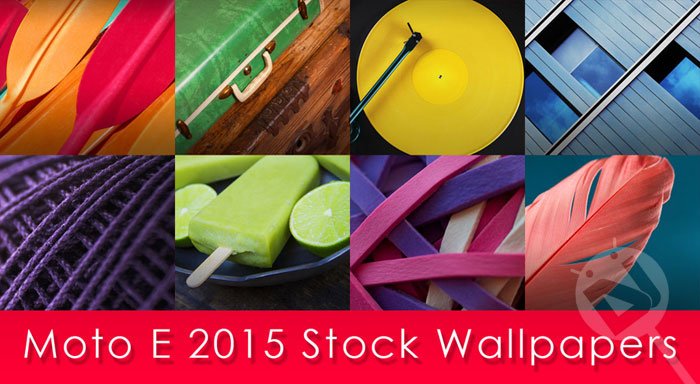 When it comes to sharing new wallpapers from newly released Android devices, we hardly miss any notable phone or tablet. As a result, we now have hundreds of wallpaper packs at the website. After the success of the old Moto E, Motorola has now released the new avatar of the low-end smartphone. Released especially for expanding Android to those with a tight budget, the Moto E is expected to make a significant impact on Asian and other markets.
The Moto E 2015 shows notable improvement over it predecessor in hardware specifications. It now comes in 3G and 4G variants and features a bigger 4.5-inch display, a secondary camera, and a more powerful battery. While the 3G version of the device has been priced at $113, you'll have to pay $136 for the 4G LTE model.
As it usually happens the Moto E 2nd Gen comes with new set of stock wallpapers. The device brings 9 wallpapers with 1080 x 960 px resolution. Compared to the stock wallpapers that come with the Motorola's X and G series phones, the wallpapers from the Moto E 2015 are more beautiful and enticing.
If you like the wallpapers shown in the preview above, you can grab them either clicking them individually or all of them in a single zip by hitting our download link below.
Download Moto E 2015 Stock Wallpapers
Moto-E-2015-Stock-Wallpapers.zip  |  Mirror Link
Want more wallpapers to spruce up your device, we got thousands of them. Visit our Wallpaper Section!