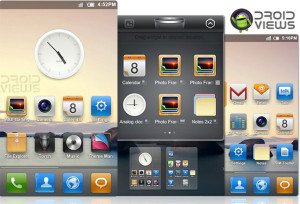 Just the before yesterday, I posted a huge collection of 100 fonts for MIUI Gingerbread ROMs. There are only a few good fonts are available so far for MIUI. That is why I am making this post to give you a wider choice of fonts for MIUI V4. Gradually, I will add more and more fonts as I make/convert new ones. If you want beautiful fonts for your Android device on MIUI ICS, bookmark this page.
How to Apply MIUI V4 Fonts
Applying a font is just as easy as applying an MIUI theme. Download the font.mtz file and copy it to MIUI/Theme folder found on your device's internal SD Card. Come back to homescreen and open Themes> Mixed> Font> Select Font> Apply and Reboot.
In case, you do not see a font in the Theme Manager and cannot apply it as told above. Go directly to the font file in the MIUI/Theme folder, select the mtz and apply it from there.
Collection of Fonts
Today I have made a very good font file for MIUI V4 Theme Manager called "iPhone5 Font v4" that is a really good start for a post like this.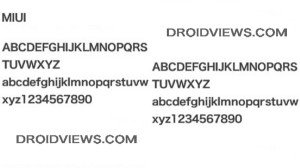 iPhone5 Font
Walkaway Font
Antipasto Font
Caricature Font
Caviar Dreams Font
ChocoCooky Font
SonySketch EF Font
Download MIUI V4 Fonts
If you want any font to be converted for MIUI V4, just give me the font.
Having downloaded the font package in MTZ file format, you need to copy the file to your device's storage. After that, you will have to install the font. Enjoy themes custom fonts on your MIUI V4 device to the phone's storage.
In case you want some fonts for your device, please tell us its name and provide us the URL from where I can download them. I'll repack them in an MTZ package and share with you.