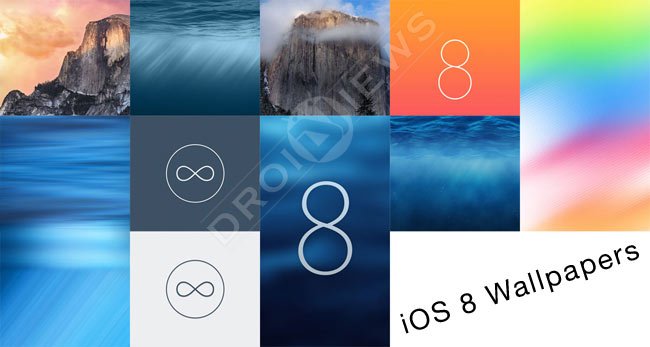 Today is the last day of the WWDC 14 (Worldwide Developers Conference) which has been held in San Francisco. The event is organized annually by Apple where its engineers interact with developers and decode the future course of iOS and OS X. As the event went through, some peeks of the new versions of Apple's iOS 8 and OS X 10.10 were given.
Personally, being an Android fanatic I hate almost everything that might have anything to do with Apple, but there are people in our great community who have a soft corner towards iOS. At least the popularity of a ROM like MIUI points to that. Anyway, we are not here to discuss Apple. Actually, we just thought our visitors who love wallpapers might be interested in the iOS 8 wallpapers.
Continuing our attempt to share new wallpaper packs, today we are going to share with you a bunch of official wallpapers from the new iOS 8. Some wallpapers have been taken from the banners used during the WWDC event. Because of the difference of screen resolutions between iOS and Android, I had to use a little bit of my Photoshop skills to make them full HD (2160 x 1920 and 1080 x 1920 px).
The iOS 8 wallpaper pack consists of fourteen wallpapers. Besides the iOS 8 water and color wallpapers, we have also included the OS X Yosemite wallpapers. All wallpapers have been resized to fit Android devices. Just click our link below and download all wallpapers in a single zip.
Download iOS 8 Wallpapers
iOS8_Wallpapers.zip   [Mirror Link]
If you want to download more beautiful wallpapers in Full HD quality, head over to our Wallpapers Section and download them.