The highly anticipated Dead Space Remake promises an immersive and terrifying experience for gamers, but some players have encountered performance issues that hinder their enjoyment of the game. In this article, we'll explore common performance problems and provide effective solutions related installation  and processor to ensure you get the most out of your Dead Space Remake experience.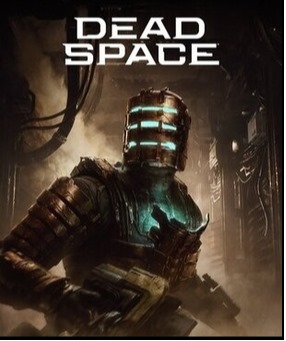 Performance Issues and Their Causes
FPS Drops and Stuttering 
Dead Space Remake's intricate graphics and intense gameplay can strain even high-end systems. FPS drops and stuttering may occur due to hardware limitations, driver issues, or software conflicts  in the desktop/pc. 
Loading Screen Freezes
Some players report extended loading times or freezes when transitioning between areas. This may be caused by inefficient resource allocation or conflicts with certain system configurations. 
Graphical Glitches and Artifacts 
Visual anomalies such as texture flickering or strange artifacts can detract from the game's atmosphere. These issues may stem from outdated graphic card drivers or GPU-related conflicts.
Input Lag
Delayed responses to controller or keyboard inputs can disrupt gameplay flow. Input lag may be caused by background processes, controller driver issues, or system resource allocation problems.
Solutions and Troubleshooting Tips
Update Graphics Drivers  
 Incompatible graphics or outdated drivers are a common culprit for performance issues. Ensure your GPU drivers are up-to-date to optimize compatibility and performance in device manager. 
Adjust Graphics Settings 
Experiment with in-game graphics settings of display adapters to find the right balance between visual fidelity and performance. Lowering certain options like shadow quality or anti-aliasing can significantly improve FPS. 
Disable Fullscreen Optimizations 
Disabling fullscreen optimizations can enhance game stability and performance. Right-click on the Dead Space Remake executable, go to Properties, and check "Disable Fullscreen Optimizations" under the Compatibility tab.
Verify Game Files 
If you're experiencing crashes or glitches, use your platform's game library to verify the integrity of Dead Space Remake's files. This can fix corrupted or missing files. 
Optimize Power Settings 
Ensure your computer is set to High Performance game mode in Power Options. This ensures maximum system resources are allocated for gaming as per system requirements. 
Close Background Applications 
Resource-intensive background tasks can monopolize CPU and RAM, leading to performance drops. Close unnecessary applications before launching Dead Space Remake. For this you can click Ctrl + Shift + Esc keys to open up the Task Manager and click on end task in process folder. 
Consider Hardware Upgrades 
If your system falls below the game's recommended specifications, consider upgrading your hardware, such as gb RAM, SSD or GPU, to ensure smoother gameplay.
Monitor CPU and GPU Temperatures 
Overheating components can lead to performance throttling. Use monitoring tools to ensure your CPU and GPU temperatures are within safe ranges.
Adjust Virtual RAM
Increasing your system's virtual RAM allocation can help alleviate performance bottlenecks. Consult online resources for step-by-step instructions on adjusting virtual memory settings.
Turn On/Off V-Sync and Frame Rate Limit
To enhance gaming experience, enable V-Sync to prevent screen tearing and disable it for higher frame rates. Set a frame rate limit to control GPU usage and prevent overheating. Access settings in-game or through graphics card control panel for these adjustments.
Conclusion
The Dead Space Remake offers a terrifying journey through deep space, but performance issues can hinder the experience. By following these troubleshooting tips and solutions, you can optimize your system for smoother gameplay. 
Also make sure you verify integrity of game files. Remember to stay vigilant for updates and patches from the developers, as they may provide further performance optimizations and update driver accordingly. Enjoy your journey through the haunting corridors of Dead Space Remake!
Also Read: Heaviest Games for Android