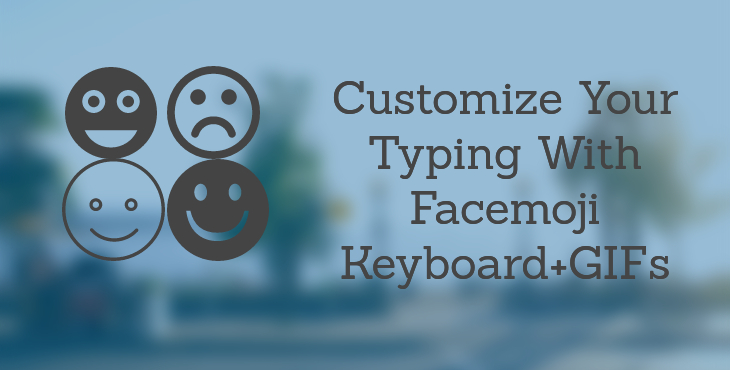 Even the greatest fans of Apple lean towards Android when they hear the word Customization. Such is the power of Android that Android and Customization are synonyms and go hand in hand. In Android, we can customize almost everything be it as large as a ROM or as small as a Font. Now you may say that Android needs to be rooted to be customized. But this is true to an extent. Beyond that, Android can be easily customized using the variety of apps available in Play Store. Most of these apps don't require root. Here, we will talk about one such app Facemoji Keyboard+GIFs.
If you are bored of your existing keyboard and want a new funny keyboard for your device then Facemoji Keyboard is for you. Facemoji Keyboard is a free customizable keyboard available on Google Play Store. With Facemoji keyboard, you get 1800+ emojis, themes and GIFs to make your conversation interesting.
User Interface of Facemoji Keyboard+GIFs
Facemoji Keyboard is a funky Keyboard which is as effective as it can be. It can't be compared to Google Keyboard because it isn't designed to work in that way. Instead, it has one of the best layouts for the combination of texts and GIFs. The typing speed is really great and you can choose from a variety of themes to make your experience superb.
Features of Facemoji Keyboard+GIFs
Thousands of Emojis, GIF, and Emoticons
What do you expect from a funky keyboard like Facemoji? Thousands of Emojis and GIFs, right. Well, you are in for a treat. Facemoji has the largest collection of Emojis, GIFs, and emoticons. You will get almost every type emoji and emoticon on Facemoji. Besides this, there is also a unique combination of texts+GIFs and texts+emojis to make Facemoji a more interactive Keyboard.
Keyboard Themes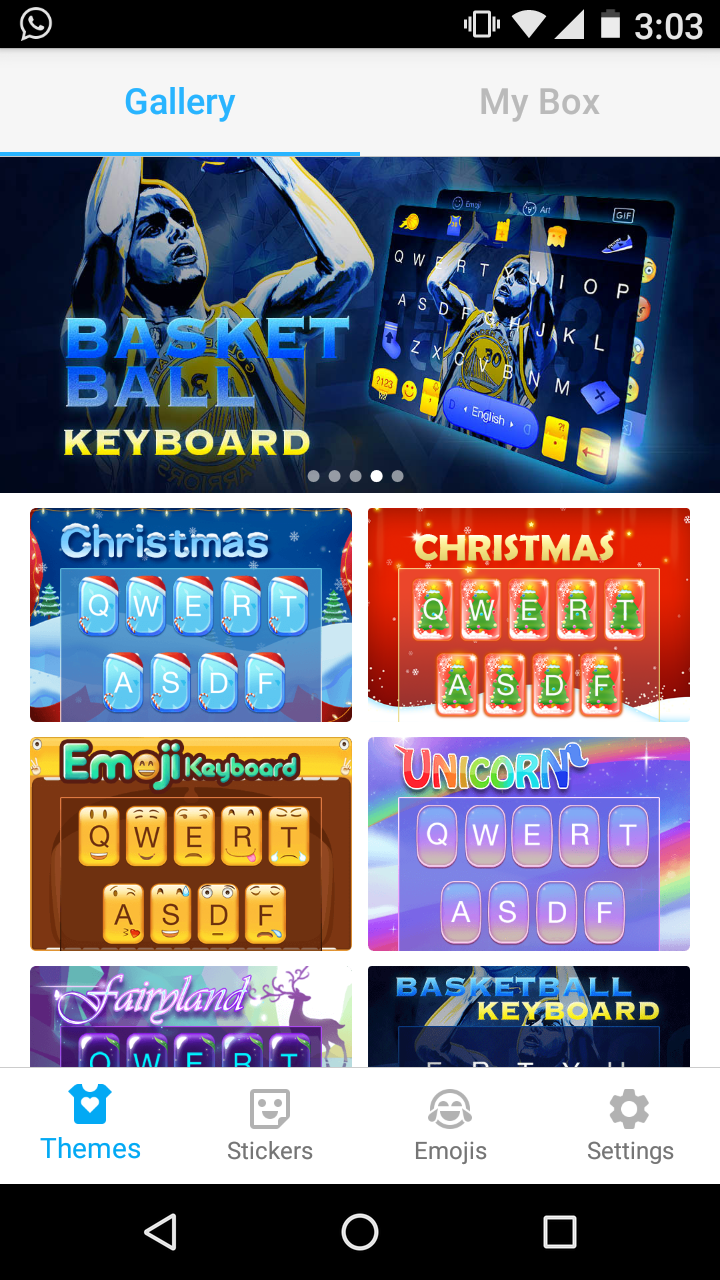 Facemoji has a great feature which allows you to create your own custom theme for your keyboard. You can put your photographs as the background of your themes, change font color, button shape or the size of the keyboard. Now, just save these settings and your theme is ready.
If you don't want to go through such procedure, then there are tons of different themes available in different categories which you can download in the Facemoji Keyboard.
Emoji Prediction and Auto-Correct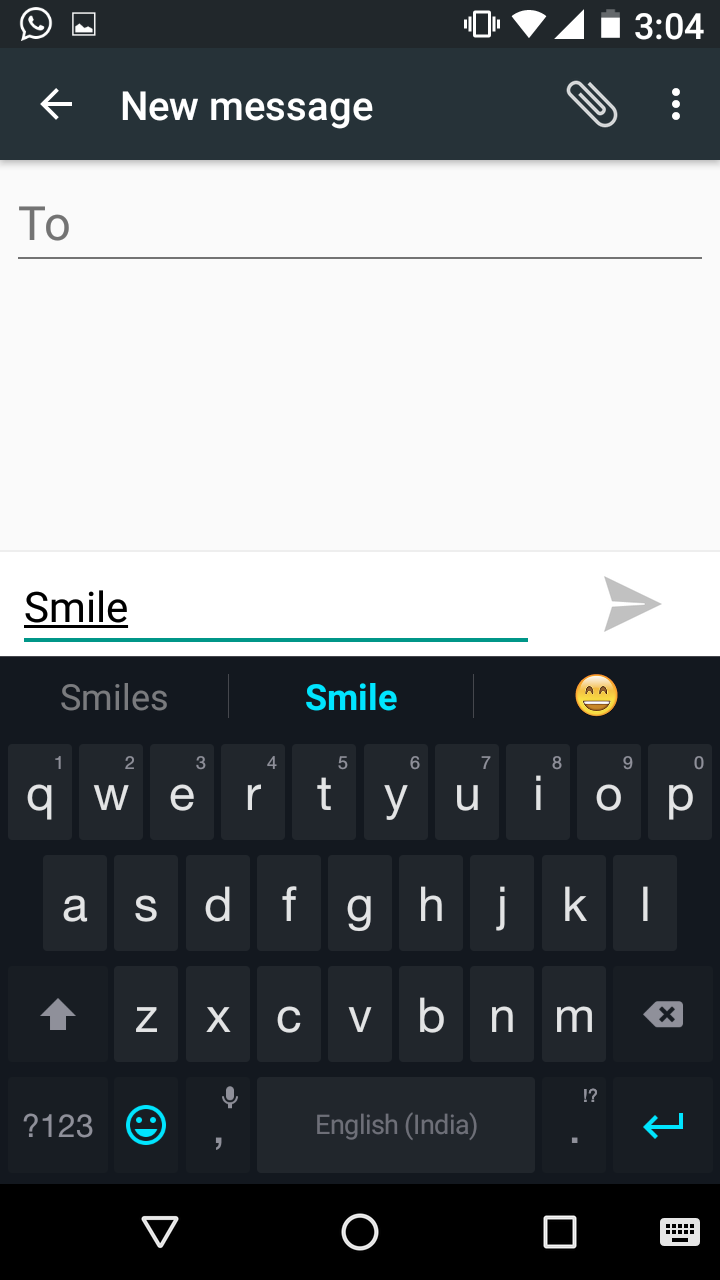 Emoji prediction steal the light when we were reviewing Facemoji Keyboard. Based on what you are typing, Facemoji keyboard will suggest you emojis. This feature is very much useful when you are chatting. The auto-correct was way cooler than we expected from this funkier keyboard.
Custom Memes
You can also create your own memes while chatting to add a pinch of humor in it.
Our Verdict
Facemoji Keyboard+GIFs is a unique Keyboard and serves the purpose of cool texting and chatting in a super awesome manner. Try it for once and it may replace your stock keyboard, forever.