Guides
Study sessions are not always the most exciting thing in the world. Sometimes you have to push through a boring topic or a final
A laptop is a necessity for college students. It is used for online classes, research, homework, personal projects, or freelance gigs.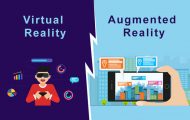 AR and VR are becoming very beneficial for many areas of our everyday life. In this article, we will tell you everything you need to
You hear these terms a lot these days regarding anything that has a digital display. From 6-inch smartphones to 55-inch (or even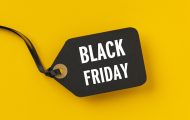 The Black Friday 2021 sales are already in full swing, and we're here to highlight the best deals on tech the retailers have to
 Are you concerned that a person is spying on or monitoring your Android phone? If that's the case learn what you could do.
In this short blog post, we will present to you the importance of haptics in your smartphone. Also, we will give you important
The Internet can do almost anything in the twenty-first century. In this article, we will talk about Android Things and how does it