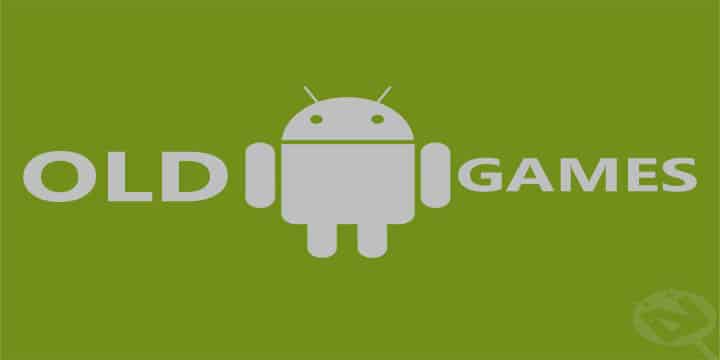 Back in 2010 when I got my first Android phone, I didn't even know what an Android OS is. The most fun thing about that phone was the huge amount of games it had to offer.
As I've also mentioned in this post, gaming on mobile has evolved a lot now. Games that test phones to the limit are pretty common these days. But sometimes instead of playing such games, I like to play the games which I used to play when I got my first Android device. What still makes me play these games is that these games are fun, easy, and very simple to play.
In this article I want to share some old games which are still fun to play. And as these games are really really old, they can easily be played on phones with old hardware.
1. Backflip Madness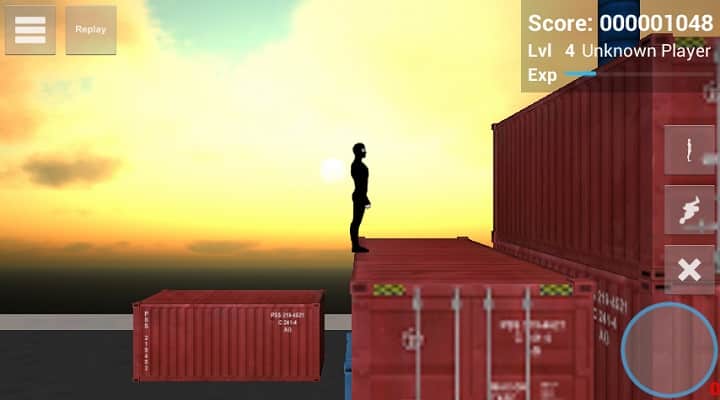 Backflip Madness is a fast-paced, parkour-style game. Your goal is to do few stunts in order to clear the level. It is easy to play (not really, but practice will make it easy), a button in the bottom right controls all the action. Tap it once to bring the guy in position, tap it again to make him jump, tap it again to make him move backwards (i.e. backflip position), and tap for the last time to make him extend his legs to land perfectly.
So, in total you have to hit the button four times and your timing must be accurate to make a perfect backflip. You get three chances to complete each level. Game gets over when you fall on your face (i.e. make an imperfect backflip) thrice.
2. Scooter Hero
The developers said that Scooter Hero is "one of the most addicting games on the Android Market" and they were right…in 2010. The game is still fun to play but not addicting anymore. In the game, you control a dude on a scooter and make him jump from one platform to another while collecting coins. There are 3 more modes-superuser, gas plant, and routine skills. Every mode offers a slightly different gameplay. It is not available in the Play Store anymore; you can download it from here.
3. Stickman Cliff Diving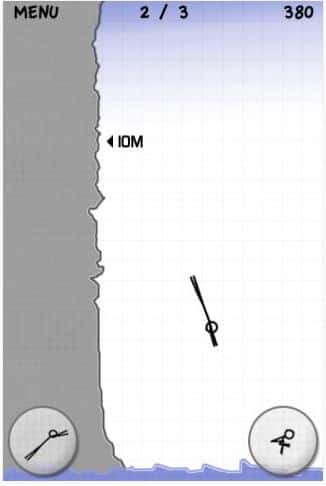 In Stickman Cliff Diving you play as a stickman who is on the edge of a cliff and wants to jump off of heights which keep on increasing. In the beginning of each level you are given a score to achieve and the type of jump you need to perform. Depending on how close your jump was from the given target, you are given score from five judges.
4. Basketball Shoot
Basketball Shoot is one of my favorite games. Goal of the game is to shoot the ball into the basket (hence the name). What makes the game a bit difficult is that it is based on realistic physics i.e. you have to analyze the distance and your angle to make a perfect shot. You also have limited number of ball so you can't waste any shot. In each level you are allowed only 10 misses and are awarded with extra misses when you score a perfect shot.
The position of the ball changes every time you put a ball in the basket, this results in change in distance and direction which increases the difficulty level. There are dozens of balls which can be unlocked by completing missions which are given in the beginning of each level. These balls do not affect the gameplay i.e. they don't have any special purpose, they just work as an incentive for you to complete the mission.
5. Ski Safari
Ski Safari is a cool skiing game where you race downhill avoiding a mass of snow, ice, and rocks falling rapidly down the mountainside. Your main goal is to survive as long as you can by avoiding the obstacles in your way. This can be done by jumping over the obstacles. While doing so you can ride penguins and yeti's.
Riding them increases your speed (and is fun) and you can earn bonus points if you manage to perform stunts. You can earn more points by lasting long by doing various tricks and collecting coins. If you fall while skiing you can tap rapidly on the screen to get up quickly and start skiing again. The game is very enjoyable; you just need to survive as long as you can.
6. Vector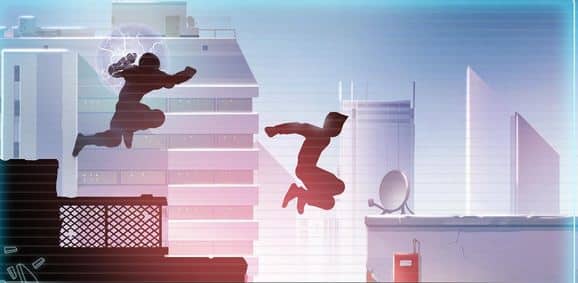 Vector is a freestyle running kind of game where you play as a man was held down by the system but not anymore. According to the
story, you are being chased by a man whose sole purpose is to capture you and bring you back. While running you will come across few obstacles which can be overcome by performing parkour like tricks i.e. jumping or spinning over office desks, barrel-rolling over edges, sliding under the tables, etc.
The characters in the game are stark black silhouettes that stand out cleanly against the gorgeously rendered urban backgrounds. Successfully clearing the levels depends on your timing. You need to be very precise while performing the required actions otherwise you'll get caught.
7. Game Dev Story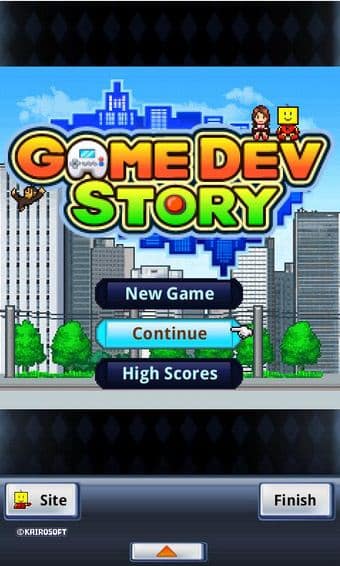 In Game Dev Story you play as a start-up video game developer. Your goal is to reach the top of video game industry by making
amazing video games that earn good money while controlling each and every factor that may lead to failure or success of your video games like hiring effective staff, controlling production, giving proper directions, etc.
So, those are some of the games which are old but still really fun to play and cannot be overshadowed by new and graphic intensive games. Few other games which are still amazing and fun to play include Angry Birds, Fruit Ninja, Doodle Jump, Zenonia, Plants vs. Zombies, Jetpack Joy Ride, Doodle Jump, Assassin's Creed, and Raging Thunder.
I have included a lot of games in this article. Did your favorite game made a spot in the list? Let us know in comments section below.
Have fun playing these old games one more time!